Inspired by Ellis Island: TV, Movies, Books and More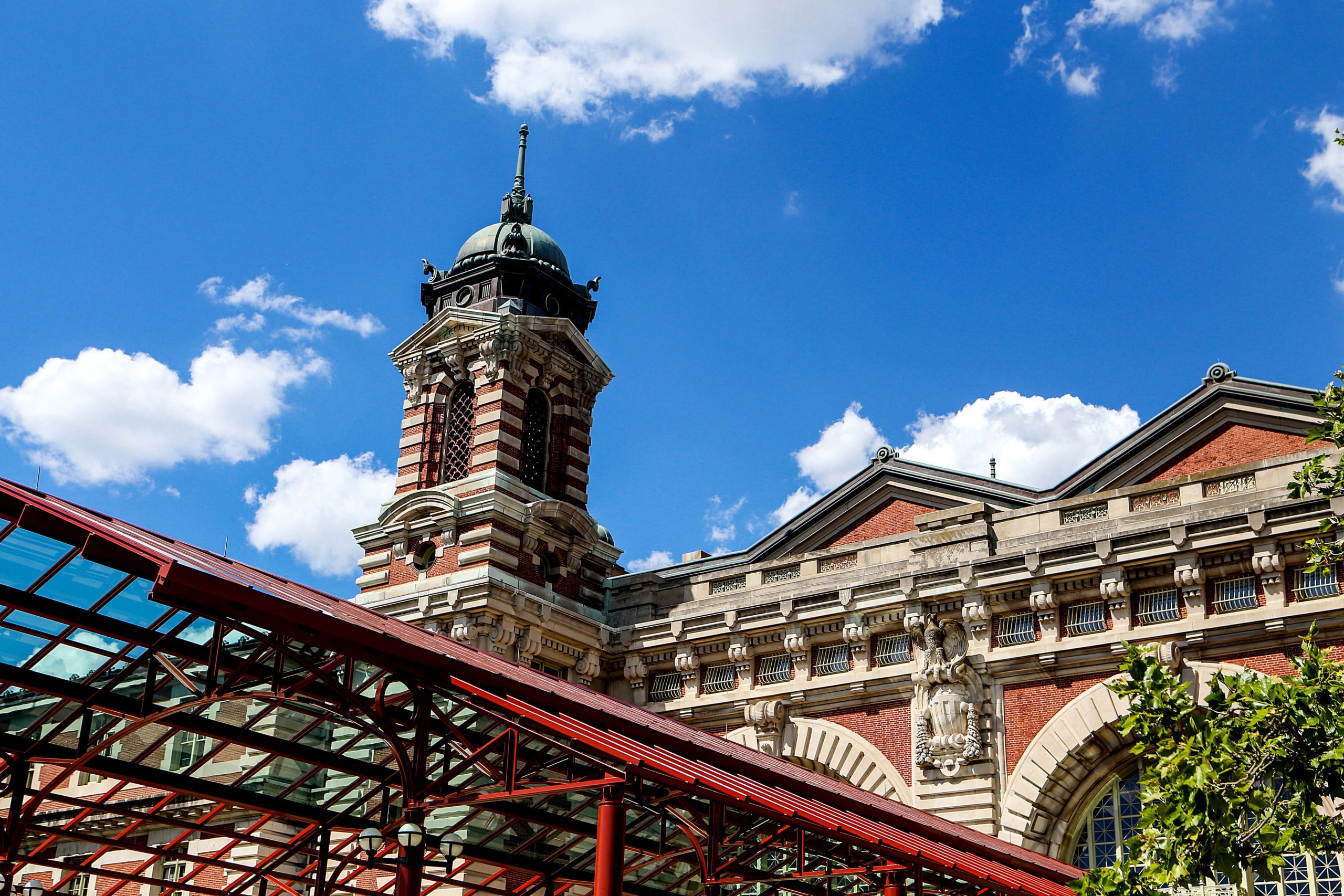 Immigrants and immigrant life have been the focus of countless movies and TV programs. So it would only make sense that Ellis Island would make a cameo or two throughout the years.
As a tour guide, I'm always excited to see Ellis Island pop up. It gives those who can't see it in person a chance to learn something, or witness what it must have been like back in its heyday.
Not all portrayals of Ellis Island are based in fact. Nevertheless, its iconic history is a wonderful backdrop for many stories. In this post, I will share with you some of the top Ellis Island moments in pop culture — film, TV, musicals and more!
Ellis Island Miniseries
Who knew there was a whole television series about Ellis Island?
This miniseries was shown on CBS in 1984 and based on the novel written by Fred Mustard Stewart. It focuses on a group of immigrants from the late 1800s through the early 1910s and stars the famous Faye Dunaway.
Ellis Island plays a prominent role in the series. Each character's immigration process is shown throughout the episodes and much of the plot takes place on the island itself.
The show ran for three episodes and gave viewers the chance to see the characters (based on real people) fight for the American dream and a better life — much like many of the real immigrants at Ellis Island.
My rating: 7/10 stars. Give it a watch if you have the time. It's a blast from the past in more ways than one.
Hitch

This 2005 rom-com has nothing to do with immigration at all. Starring Will Smith and Eva Mendes, the scene shows the two having their first date on Ellis Island.
Smith's character, Hitch, tries to impress his date by researching her ancestors and having the Ellis Island park ranger find the name on an old ship manifest.
While it doesn't work out so well for Hitch, the scene is a great nod to one of New York's most important, yet overlooked, monuments. The scene begins with Mendes' character claiming "I have lived in New York my whole life and have never been here." Being a local, this is something I have certainly found to be true.
As it goes on, shots of Smith and Mendes exploring the halls of Ellis Island are overlapped by the voice of the park ranger, sharing facts and history on the island that most viewers probably don't know.
My rating: 8/10 stars. Listen to what the park ranger shares about Ellis Island. It's all spot-on. I wonder if they got a real park ranger for the part?
The Godfather Part II
This one is a classic.
In perhaps one of the most iconic scenes from the entire trilogy, the Ellis Island scene in "The Godfather Part II" reveals the true origins of the Mafia leader.
When young Vito Andolini arrives in America, immigration officers ask him his name. Reading off his name tag, the translator answers "Vito Andolini of Corleone", which the officer ends up shortening to Vito Corleone. Thus begins the Godfather legacy.
The scene portrays a situation that many immigrants found themselves in. With so few that spoke English, officers would oftentimes misspell or even change names altogether.
Some immigrants even changed their names on purpose. To avoid possible deportation or unfair treatment because of their background.
In the case of Vito, his background became his identity. And the rest is history.
My rating: The Ellis Island scene has become iconic in its own right. The writers very cleverly used it as a plot device to shape the character of Vito.
The Immigrant
"The Immigrant" tells the story of two Polish sisters who arrive in America in search of a better life. One of the sisters, Magda, is quarantined on Ellis Island due to her lung disease. Not wanting her sister to die or be deported, Ewa befriends a strange man in the hopes that he can help her get the money she needs to save her.
This movie is a great look at Ellis Island at the height of its immigration, in 1921. The entire opening scene takes place on the island and in the registration building.
It also gives people a sense of what medical exams were like for immigrants and how devastating it would be to be sent to the hospital. Hundreds of families were separated like Ewa and Magda in the film.
After the opening scene, there are several more moments in the film that take place at Ellis Island. I won't tell you what they are so I don't spoil the story.
My rating: 9/10 stars. It's a little dark at times but certainly realistic. It also gives the most accurate portrayal of Ellis Island.
X-Men Premiere
Anyone who has seen the original 2000 X-Men film remembers the famous final battle inside the Statue of Liberty.
While Ellis Island isn't shown in the film (only mentioned), here's a fun fact — the movie actually hosted its premiere on Ellis Island.
On July 12, 2000, the superhero flick was shown to audiences for the first time ever, before being released in theaters.
Stars Hugh Jackman, Halle Berry and Patrick Stewart can be seen standing outside the Registration Building, next to the main dock, answering questions and taking pictures.
My rating:6/10 stars. The only mention of Ellis Island in the movie is before the final battle. Otherwise, it doesn't physically appear. But it is pretty cool to have the island host the premiere.
Ragtime Concert

In 2016, a developmental concert of the musical "Ragtime" was presented on Ellis Island.
It featured Broadway stars Brian Stokes Mitchell, Laura Michelle Kelly, Andy Mientus, Brandon Victor Dixon, Michael Park and Shaina Taub.
The goal was to eventually produce a full, immersive production, with the use of wireless headphones worn by each audience member. However, the idea never came to fruition.
The story of Ragtime focuses on three groups, one of which is a group of Eastern European immigrants. In Act One, the immigrants arrive at Ellis Island, eagerly awaiting to begin their new life. As the musical progresses, you see that achieving the American Dream is much easier said than done.
This musical gives an honest and moving portrayal of the difficulties of being an immigrant. It proves that reaching Ellis Island is only the beginning, while the real struggles lie ahead.
My rating: 8/10. This music is actually pretty good. Just listen to Aisha Jackson (who performed in "Frozen," among other shows) belt out those notes!
Ellis Island: A Novel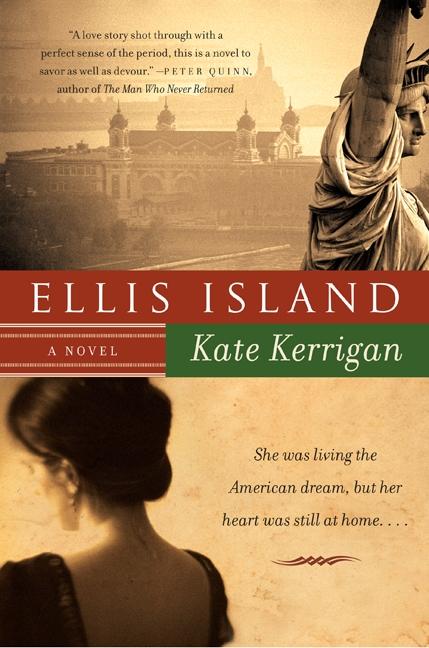 "Ellis Island" tells the story of Ellie Hogan, a young immigrant who comes to New York to escape the poverty in her hometown in rural Ireland. It takes place in the 1920s, and shows Ellie's fight to earn the money required to help her husband walk again.
Spoiler — sort of — she ends up falling in love with New York City and the wealth of opportunity it provides. (Really, who wouldn't love this city?) The book accurately details all the opportunities that new immigrants would have in America that they couldn't find back home. It also gives you a good sense of what NYC was like in the early 20th century.
My rating: 6/10. The novel offers a realistic portrayal of the period, but I took off some stars for the limited Ellis Island connection. She passes through it only briefly, so I'm not entirely sure why it's the title of the book.
The Orphan of Ellis Island

This fun children's book by Elvira Woodruff tells the story of Dominic Cantori, a foster child who learns about his heritage. Its full title is "The Orphan of Ellis Island: A Time-Travel Adventure," so this isn't 100% realistic historical fiction, but the story does begin and end at Ellis Island.
It begins when Dominic is taking a class trip to Ellis Island. When a tour guide asks him about his family history, Dominic becomes embarrassed and hides out in the museum until dark. Suddenly, the recorded voices of the immigrants start talking back to him and he is magically taken back in time to discover his family history.
My rating: 7/10. A great read for kids!
Come see for yourself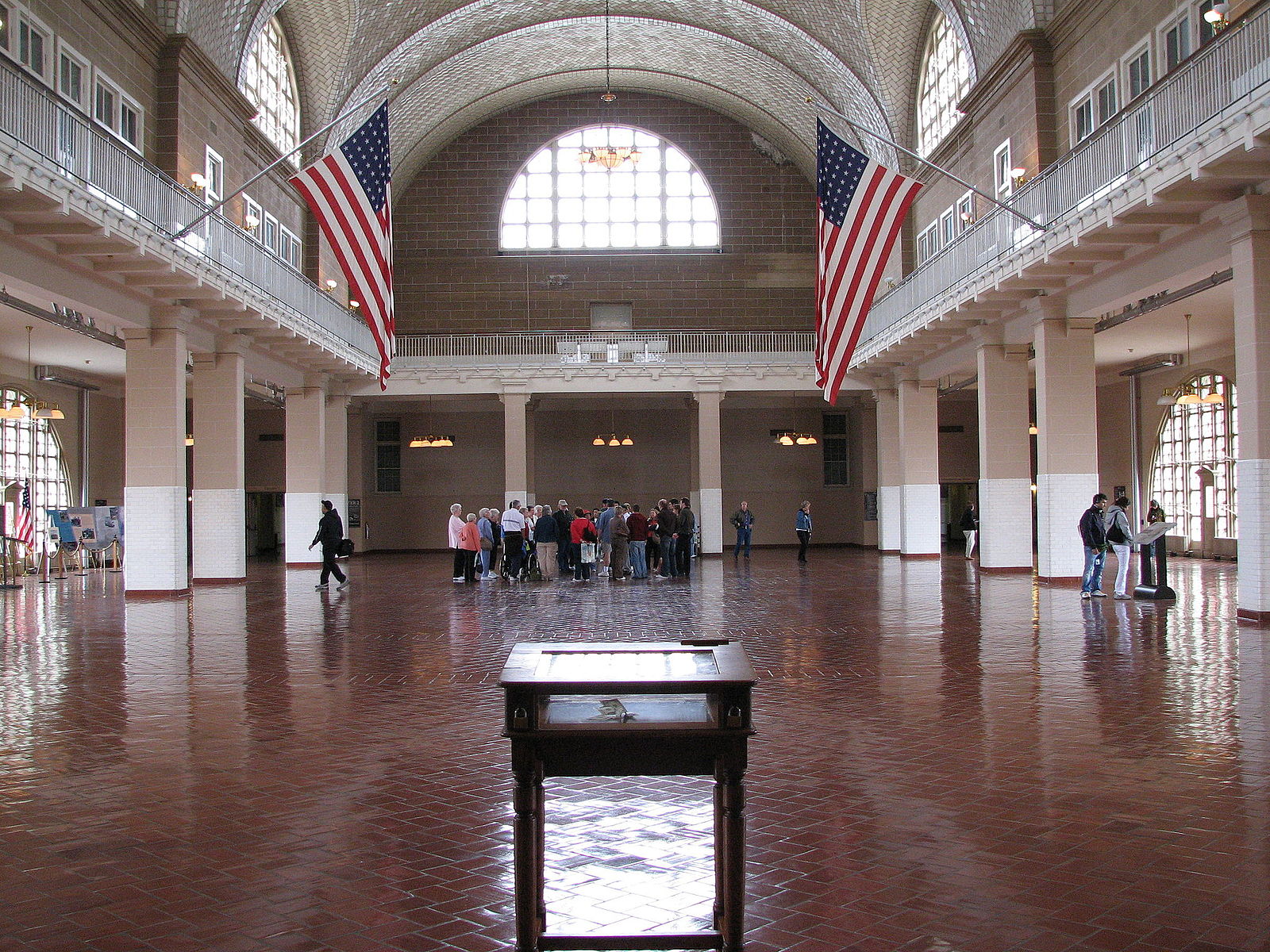 As you can see, Ellis Island is a true source of inspiration. It's been the creative inspiration for so many stories, beyond the ones I covered here, as well as art. And it's part of the origin story of America, which I think is even more interesting than the fictional tales we covered above.
Interested in learning more about Ellis Island — and how truth is even more fascinating than fiction? Join us on a tour and learn all about Ellis Island, its people and history, from one of our local NYC guides.