Plan your visit or book a tour
Guide to the
Statue of Liberty
and Ellis Island
Learn More
Lady Liberty's Story
The Statue of Liberty began as a romantic idea and became a symbol of America and of freedom, recognized around the world.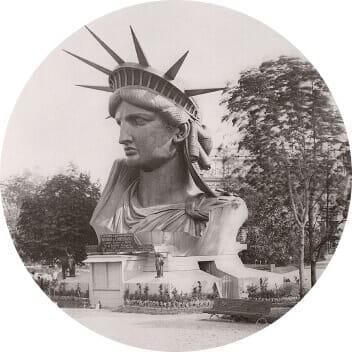 Plan Your Visit
Where to buy tickets
Learn where to buy tickets for the ferry, pedestal, and crown, how to skip the lines, and more tips for your visit.
Get Ticket Info
2.5 hours
Average time visiting the Statue of Liberty
Ferry Schedule
| | |
| --- | --- |
| First ferry from Battery Park | 9:00 AM |
| Last ferry from Battery Park | 4:30 PM |
View Full Schedule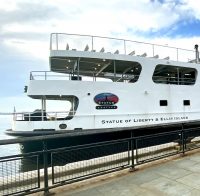 How to Get There
Only one ferry stops at Liberty Island. Learn how to get tickets, what they cost, and where to catch your ride.
Learn More
151 feet
From the statue's sandals to the tip of the torch
Learn More
$250,000
Cost to build the statue in France — about $5.8 billion in today's money
Things To Do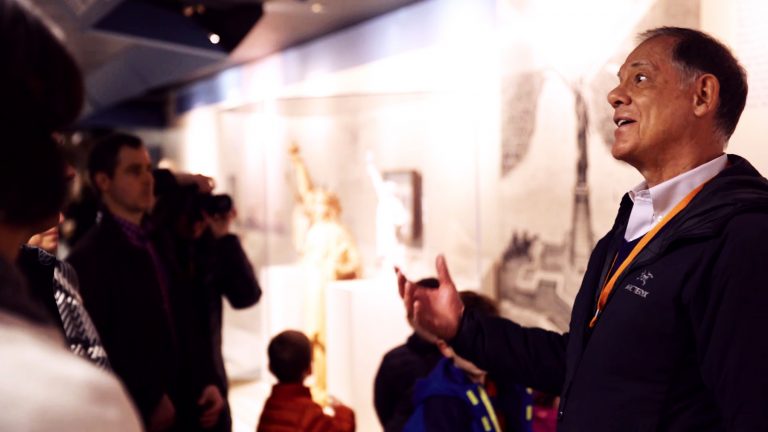 Statue of Liberty Museum
See exhibits about the statue's history, meaning, and creation, including flames from the original torch. Read our museum guide.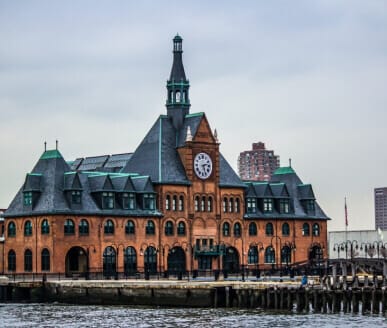 Ellis Island National Museum of Immigration
The museum includes three floors of interactive exhibits, restored rooms showing where immigrants were housed and processed, and passenger records that let you trace your ancestors.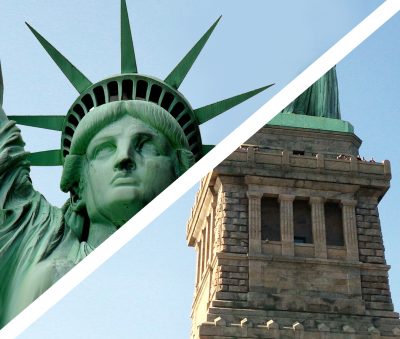 Pedestal vs. Crown
The pedestal is 154 feet high and free to access with your ferry ticket. The crown is 246 feet up and requires advance tickets. Compare the views.
NYC skyline
From Liberty Island, you can admire the NYC skyline filled with skyscrapers and landmarks like the One World Trade Center.
Guided Statue of Liberty Tours
We offer two ways to see the Statue of Liberty: an express tour and our all-inclusive tour. Each tour is led by a New Yorker who's an expert on their city and its famous monument to freedom.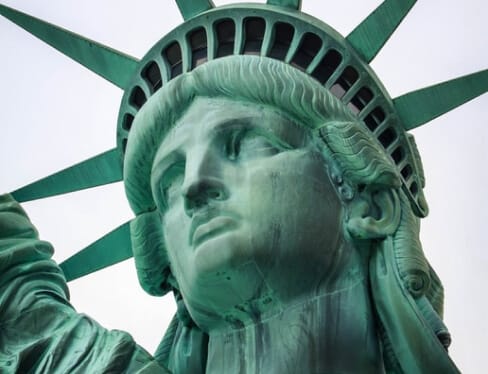 Statue of Liberty and Ellis Island Tour
Our award-winning tour, including visits to both Liberty and Ellis islands
Expert local guide
Timed-entry tickets
Ellis Island
Learn More
"This tour was so worth it! Nothing to worry about as far as lines, which boat to take, how to get into the attractions, when to arrive, when to leave, what to do, what not to do. All the stress was taken out of the excursion, especially for visitors who don't know NYC well."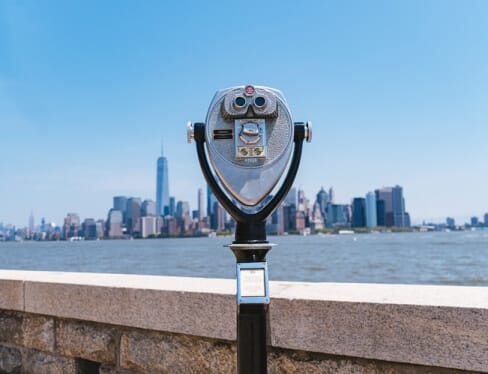 Statue of Liberty Express Tour
A guided visit to the Statue of Liberty that fits your busy schedule
Expert local guide
Timed-entry tickets
Learn More
"Nicola was a wonderful tour guide and consistently provided insight on not only the Statue of Liberty grounds, but also on New York altogether. We took his advice on food, travel, and other sights to see after our 2 hour tour. He made our trip to NY complete."
Travel Guides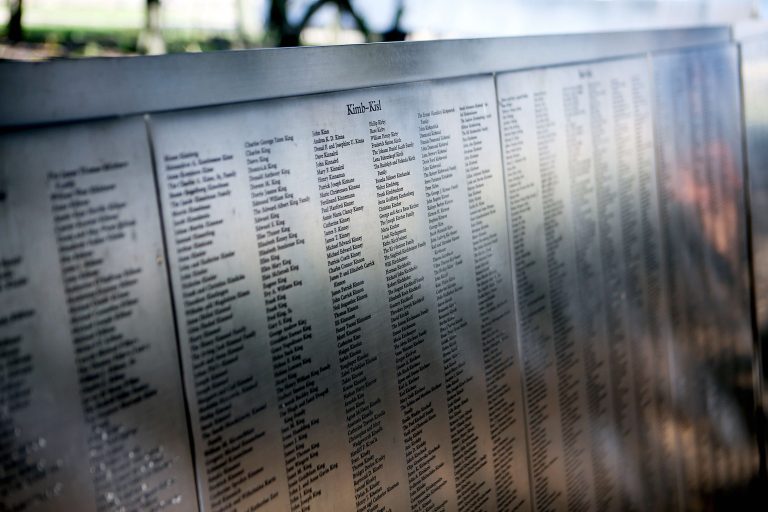 Immigrant Wall of Honor on Ellis Island
The American Immigrant Wall of Honor on Ellis Island honors the millions of people who immigrated to America, both before and after the creation of Ellis Island's immigration station. Here's everything you need to know for your visit.
Read the Guide
Read More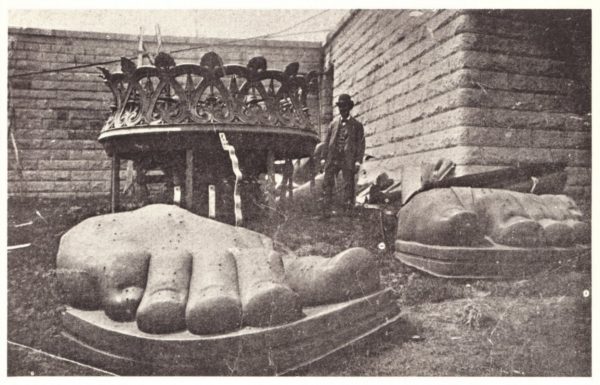 14 Weird Statue of Liberty Facts You Never Knew
Read More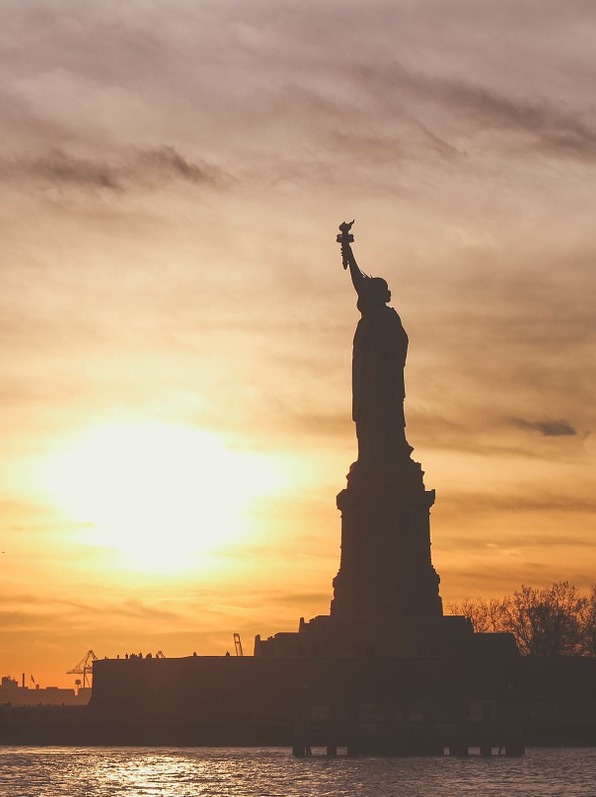 Lady Liberty's Torch: How to See It and Why It Matters
Read More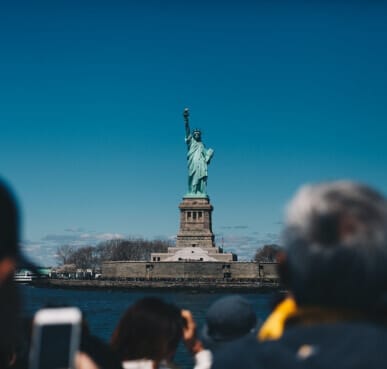 Best Times to Visit the Statue of Liberty
More Travel Guides