How to See the Statue of Liberty for Free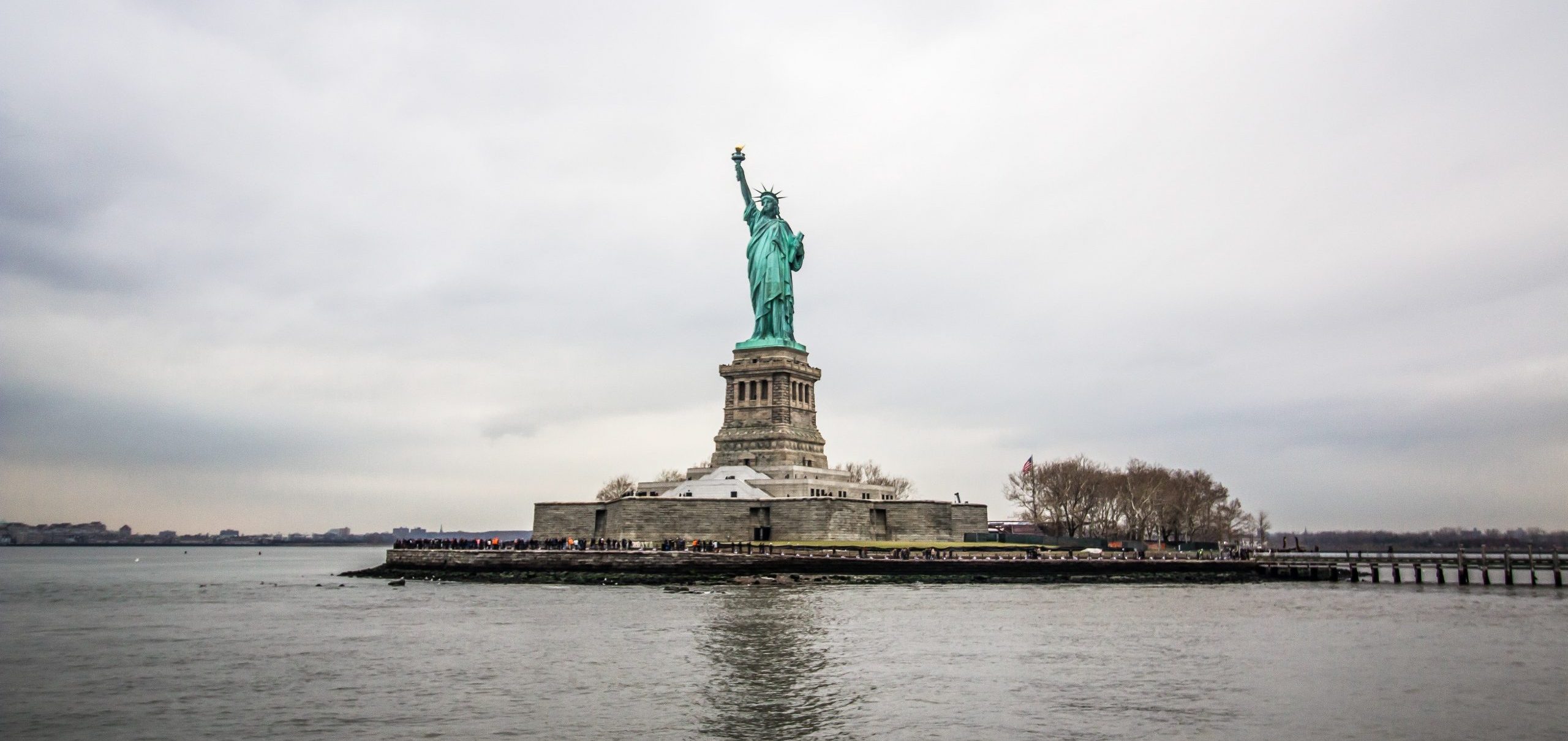 Budgeting a trip to New York is no easy feat. Not only is it one of the world's most expensive cities, but there's so much to do, you could blow an entire vacation's budget in just one day.
For that reason, finding free or cheap ways to check off your bucket list is often a step in planning any NYC trip. It's not possible for every major site. Luckily, for the Statue of Liberty, there are quite a few options.
Seeing Lady Liberty for free does mean only getting to take a photo of her. There's no free option for visiting Liberty Island and physically going inside the statue.
I'm going to share with you all of the ways that you can see the statue — 100% free — and discuss some of the common questions that people have about spending money at the statue.
1. Staten Island Ferry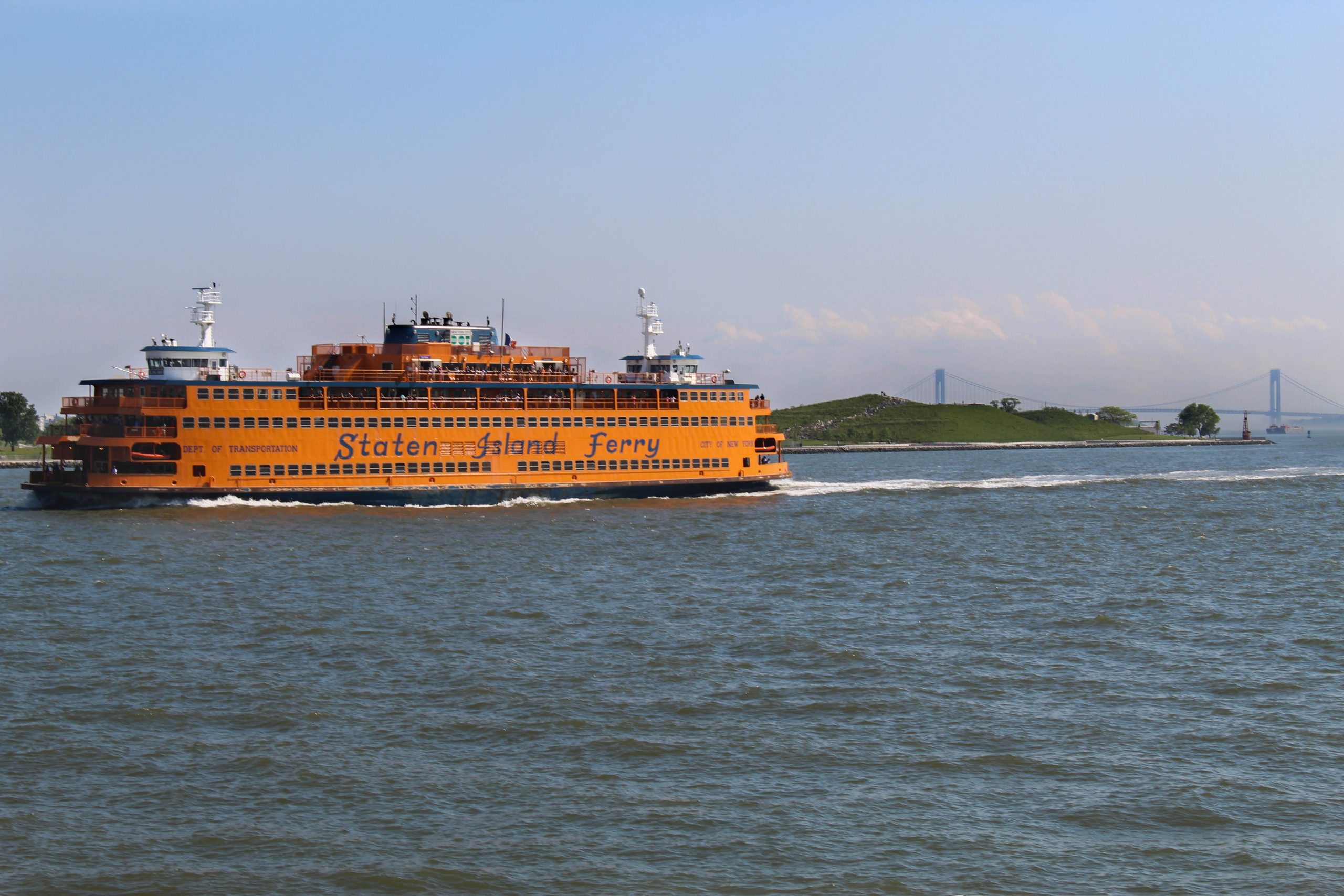 The Staten Island Ferry serves as a commuter ferry between Manhattan and Staten Island. It makes dozens of trips a day, leaving every 20-30 minutes. Since the service is completely free, this is a great option for viewing the Statue of Liberty up close. The ferry route brings you directly across New York Harbor and right by the statue and Ellis Island.
Pros:
Of all the free options, the ferry has the best and closest view of the statue.
You'll get other great views of Brooklyn and Manhattan on the ride, too.
Cons:
You must stick to the ferry schedule.
If you don't time your exit correctly, you may end up stuck on Staten Island for an extra half hour while you wait for the next boat.
2. Battery Park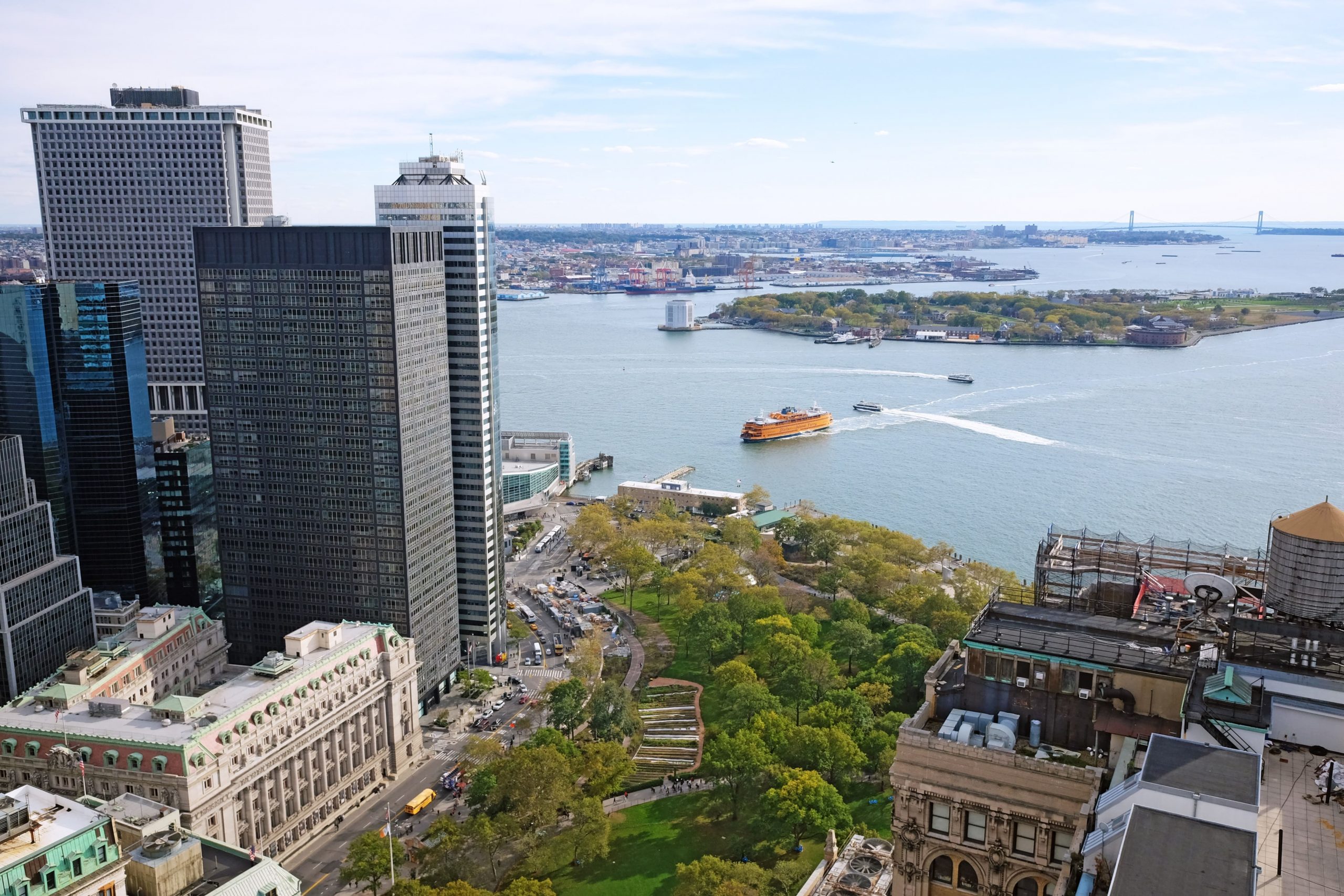 At the very most southern edge of Manhattan is Battery Park – an entirely man made public park. The 25 acre area is home to various monuments, greenery and a nice view of the Statue of Liberty. Getting to the park is fairly easy and it's also a great spot to watch the sun set.
Pros:
There's no need to stick to a schedule, you can visit whenever.
Great for people who don't like boats or heights.
Cons:
Since the statue is facing Brooklyn, the view from the park isn't the best. It's not very close either.
3. Governors Island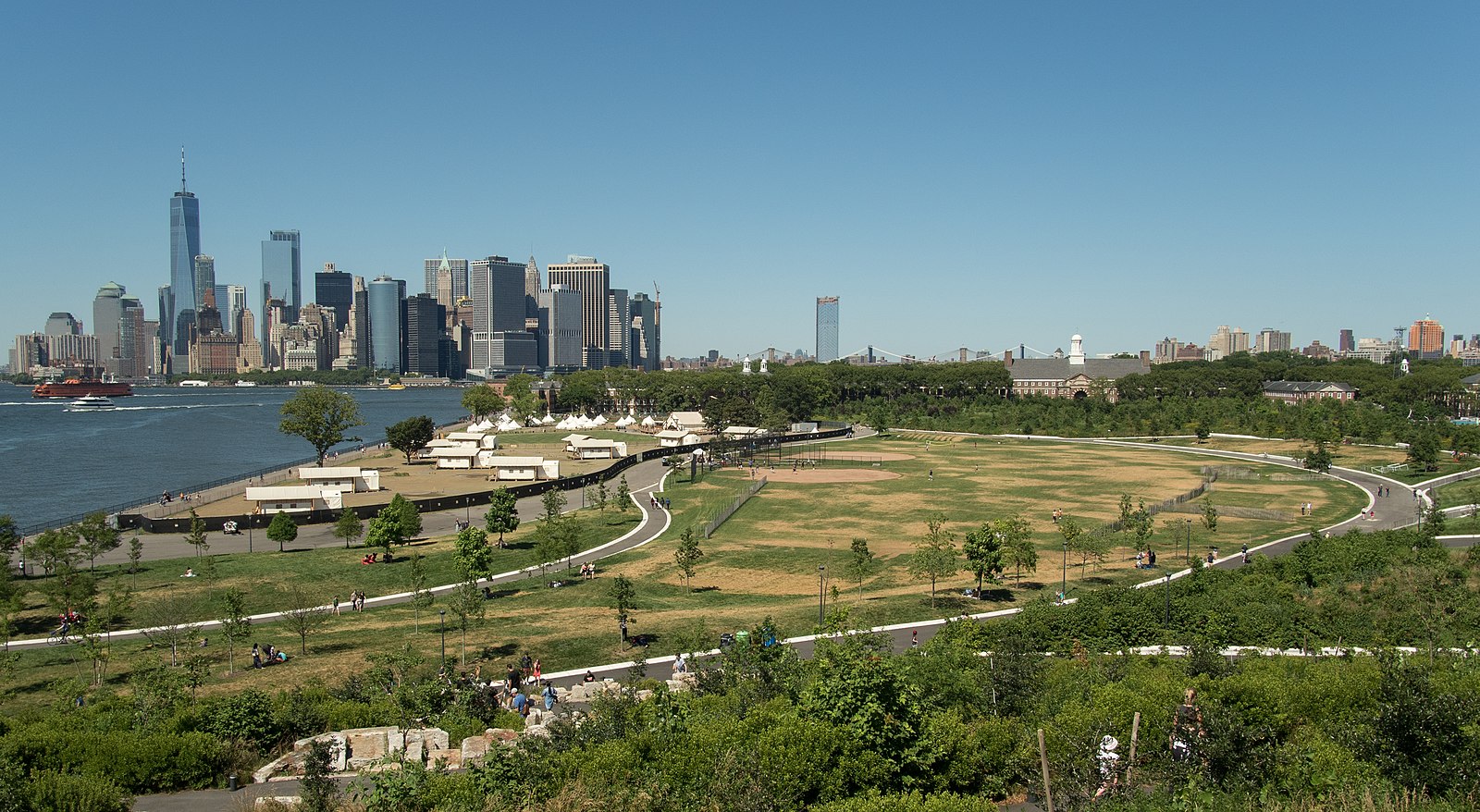 One of my favorite places to visit in New York is Governors Island. It's open every year from May through October and is great for walking, biking and getting away from the hustle of the city.
The ferry is typically a mere $3.00. But if you want to go for free, passengers can take the ferry free-of-charge on both Saturday and Sunday before noon. Once there, you can explore the island and walk to the southern edge for a wonderful view of the statue.
Pros:
Pretty close view of the statue, plus you'll be looking at her from the best side.
The island itself is a lot of fun and a great place to spend the day.
Cons:
The timing isn't very flexible as you can only visit during certain months of the year and you have to catch the ferry in the morning, during the weekend, if you want it to be free.
The ferry and the island are often crowded on the weekends, especially in the summer. Governors Island is very popular amongst locals.
4. Liberty State Park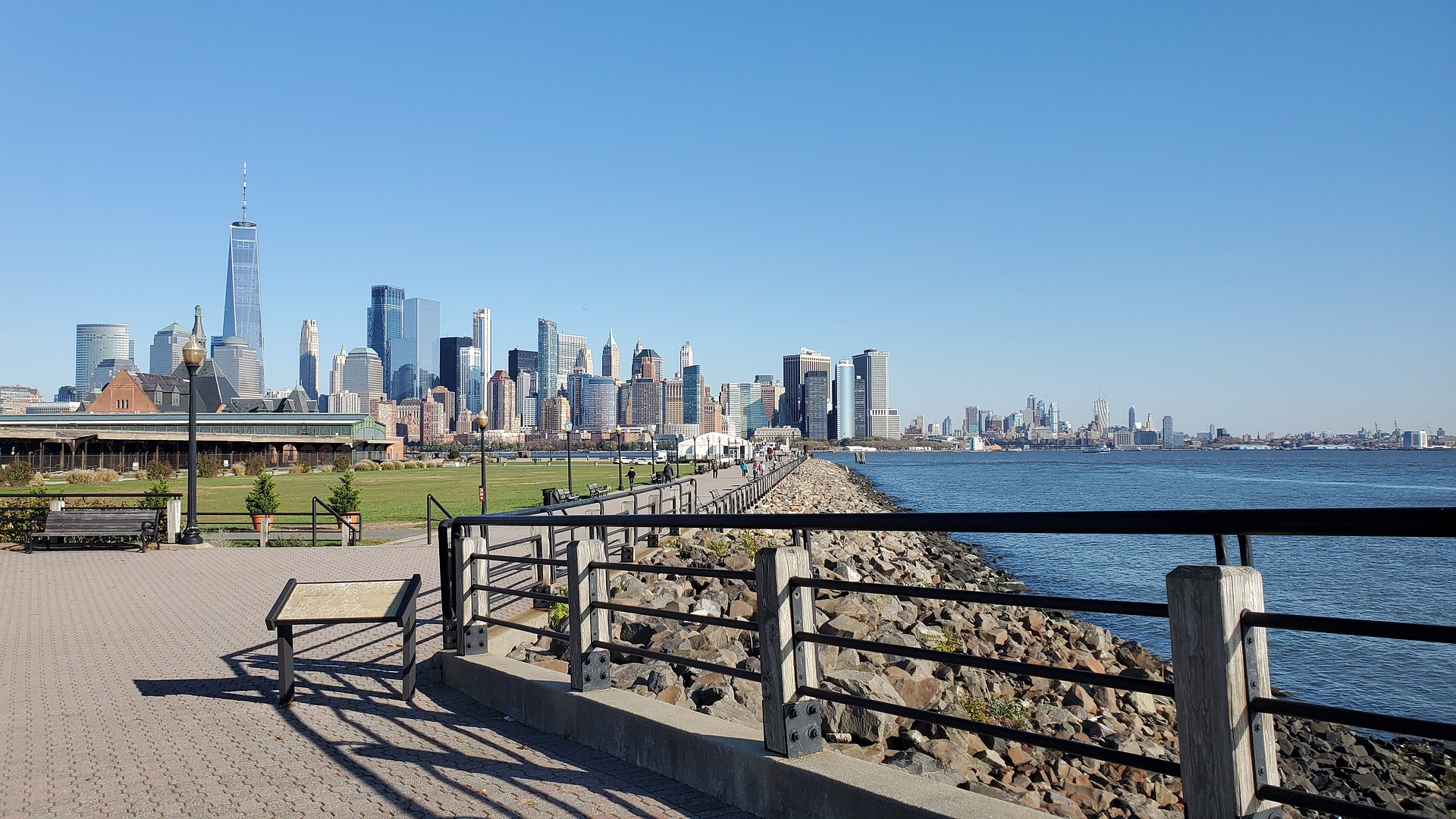 Right in the heart of North Jersey is Liberty State Park, home to over 1,000 acres of greenery, river walkways and a spectacular view of Manhattan. Standing at the edge of New York harbor, you can see the Statue of Liberty only a mile away. The park is also home to a number of other sites, including a 9/11 memorial, a historic railroad terminal and a nature center.
Pros:
This is one of the closest views you can get from the places on this list.
The park is full of other fun things to enjoy while you're there.
Cons:
Since the statue is facing Brooklyn, the view that you get is essentially just the back of her.
Assuming you're staying in New York, getting to the park is pretty time consuming and requires going quite a bit out of your way.
5. The Brooklyn Bridge and the High Line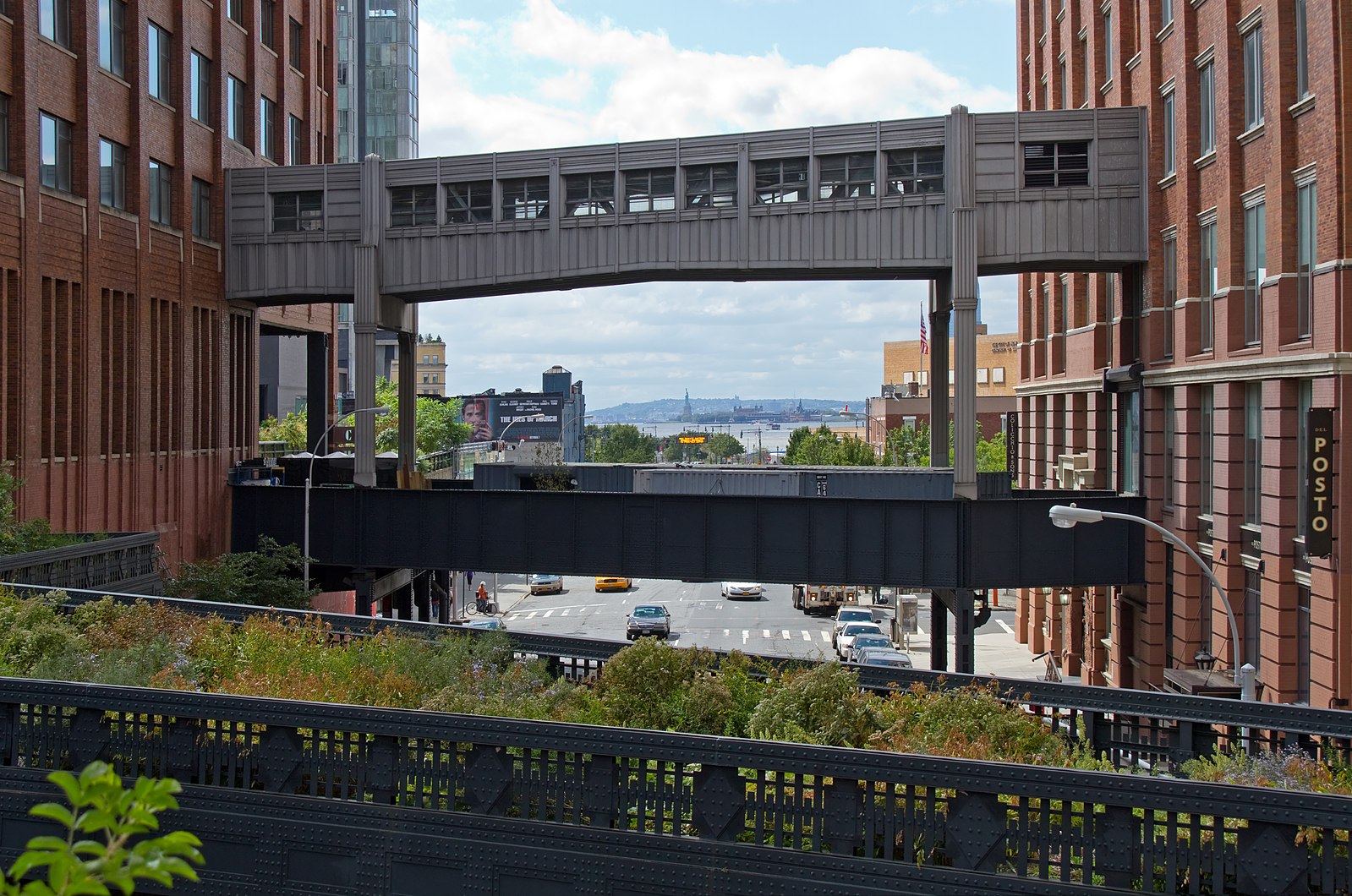 While the Brooklyn Bridge and The High Line are two completely different spaces, they're both great places to visit that are also free and feature views of the Statue of Liberty from afar.
Walking across the Brooklyn Bridge is a must do when you visit the city. This architectural landmark is the perfect place to spend a sunny afternoon. No matter which side you walk from, you'll be able to see the Statue of Liberty out in New York harbor for about 70% of the walk.
The High Line is one of the city's newer attractions, but certainly one of the most popular. It stretches three miles from 34th Street – Hudson Yards, all the way down to Gansevoort Street in the Meatpacking District. If you go on at the 14th street entrance, you'll find a lovely corner with shady trees and benches. Looking south from that corner you can see the statue very faintly out in the distance.
Pros:
Both the Brooklyn Bridge and the High Line are fun places to explore on their own.
Cons:
The view from both is extremely faint as you're looking out at the statue from quite a distance.
Are there free tours to the Statue of Liberty?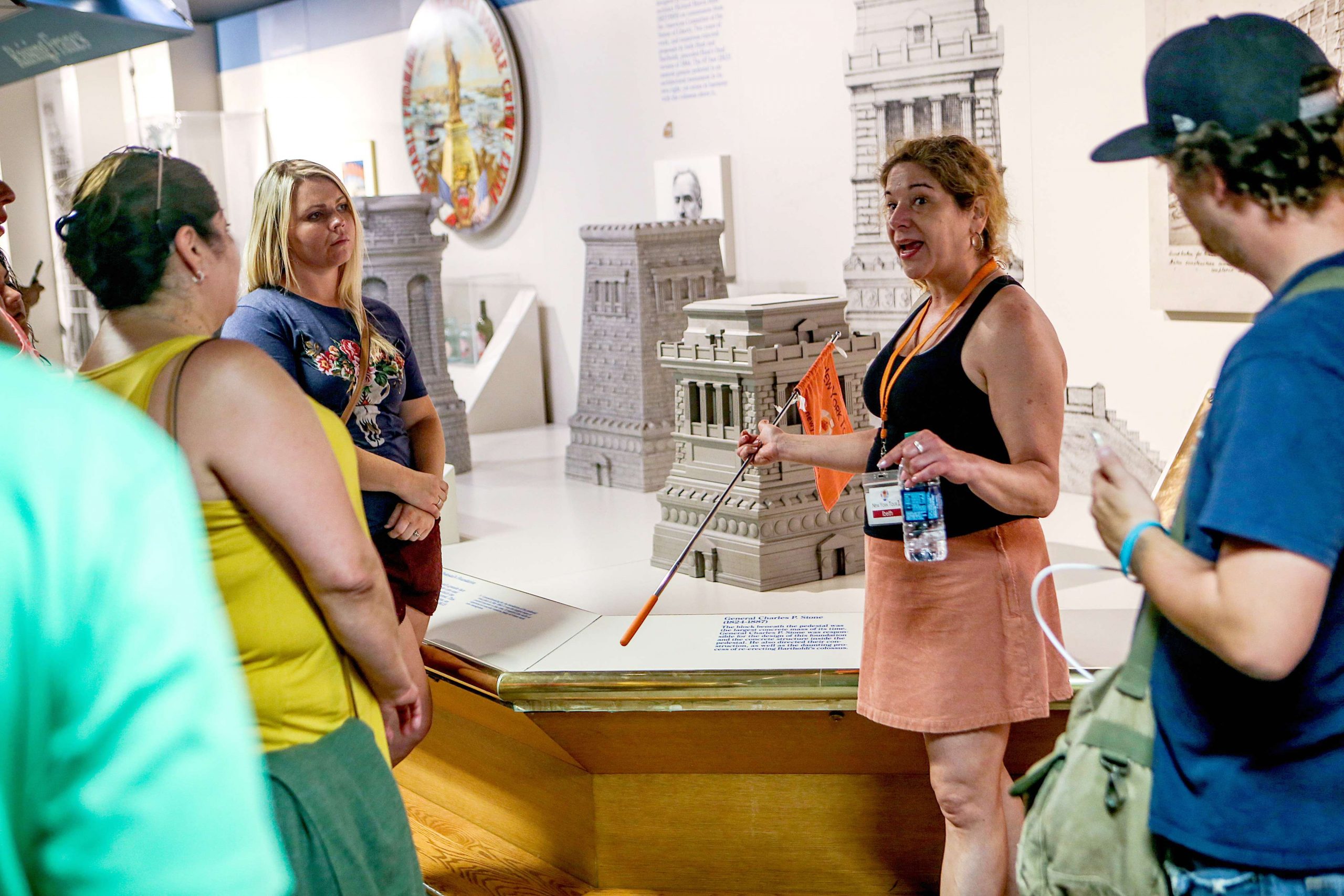 No. Unfortunately, you won't find any free guided tours to the Statue of Liberty or Ellis Island. It's impossible to get to the island for free so anyone advertising a free tour isn't legit.
However, there is multi-lingual audio tour on both islands. It's completely free with your ticket.
Is the pedestal free?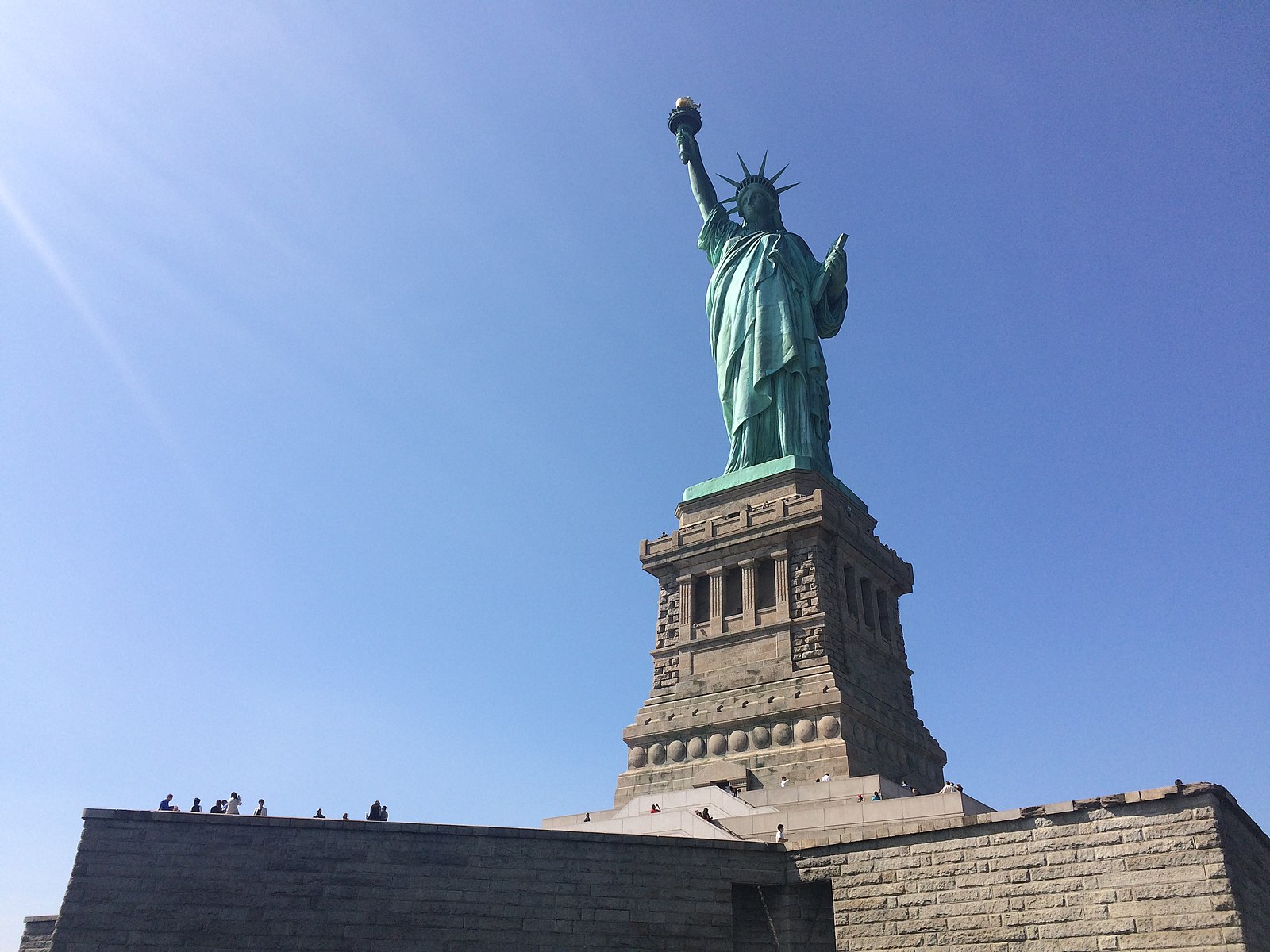 The Statue of Liberty pedestal is actually an upgrade to your Statue of Liberty ticket. So, technically, if you already have a general admission ticket, you can upgrade to a pedestal ticket for free. There's no extra cost for visiting the pedestal.
Keep in mind, there is a limit to the amount of pedestal tickets sold per day. So while you might not have to cough up any extra money, you do have to plan ahead slightly.
If you're interested in visiting the pedestal, consider letting a pro handle the planning details and join a Statue of Liberty tour. It might not be free but the experience is certainly worth the extra price.
Is Ellis Island free?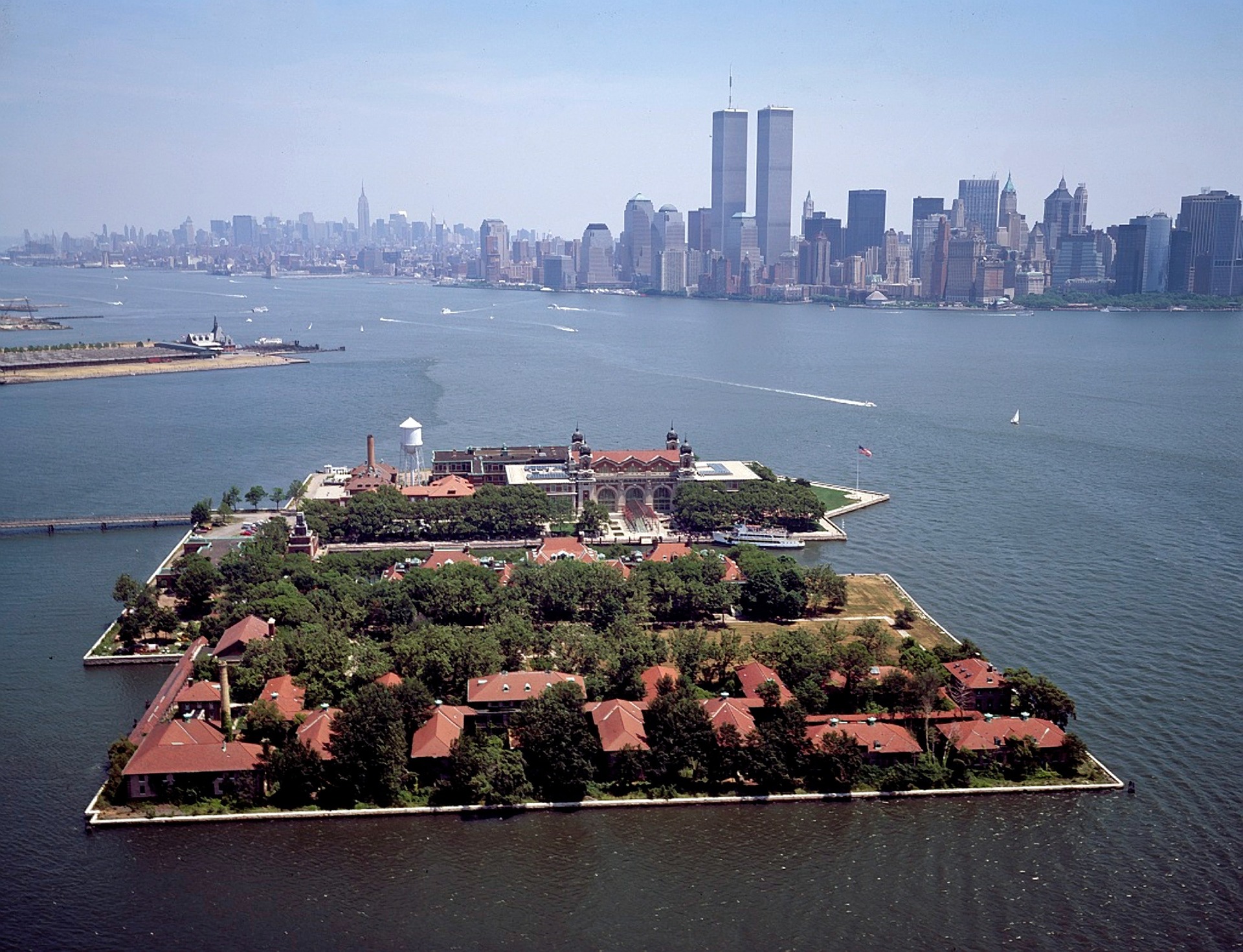 Yes and no. Admission to Ellis Island is included in your Statue of Liberty ferry ticket, no matter which type you purchase. So, in many ways it feels free. But you can't get there without purchasing a ticket in the first place.
Technically, both islands are free admission. What you are actually paying for in your ticket is the price of the ferry.
Is there a free ferry to the Statue of Liberty?
Nope. The only way to get to Liberty & Ellis Island is to pay to ride a Statue Cruises ferry. No other company has permission to dock on either island.
Guide tip: Be careful what you purchase when you're looking for a ferry ticket. Many companies advertise visiting the statue when really they just circle around it. Make sure you're getting what you pay for. If you want to step foot on Liberty Island, you must buy through Statue Cruises or a reputable tour company that handles the logistics of getting tickets from Statue Cruises.
Free or not, seeing the Statue of Liberty is truly priceless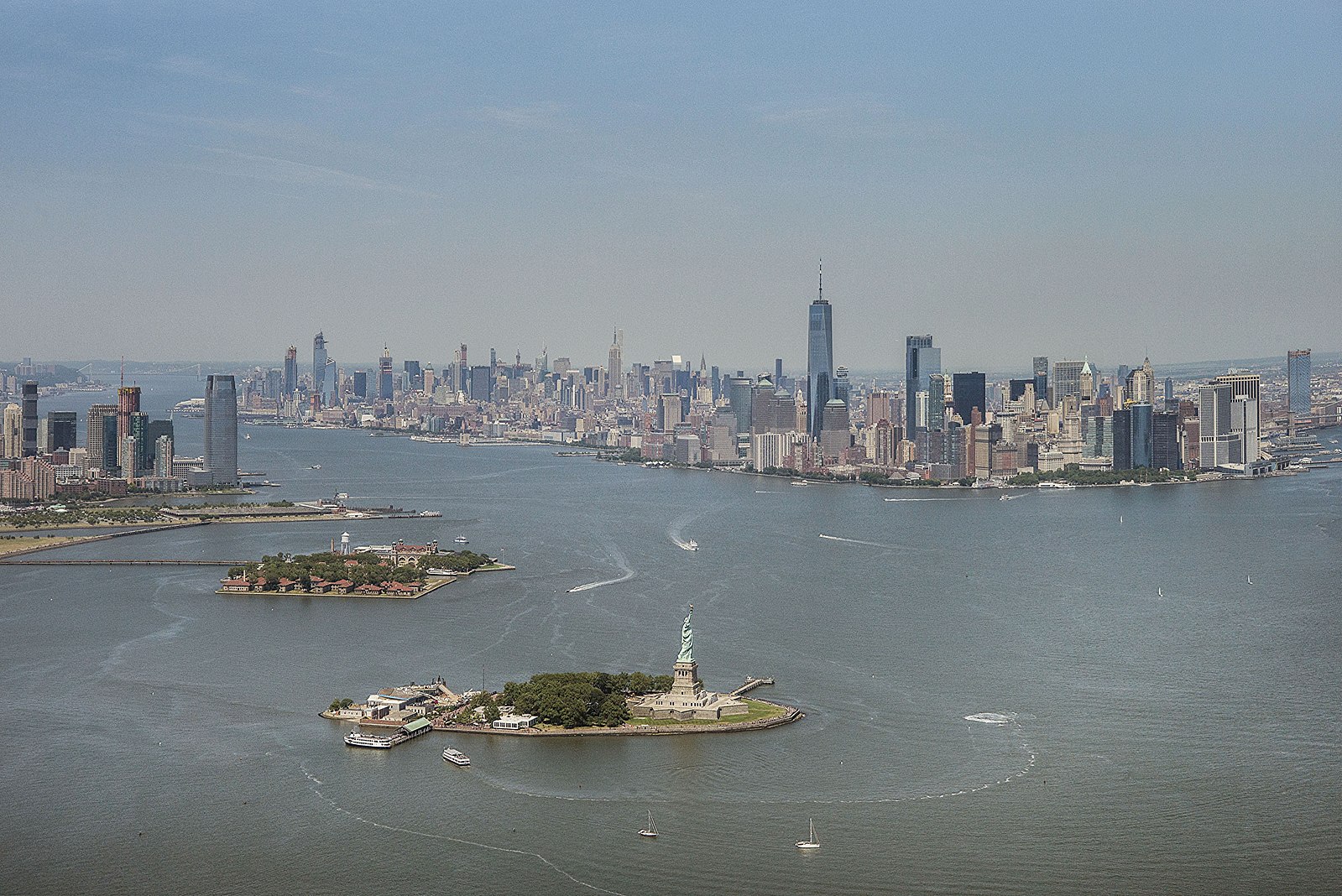 There's clearly quite a few options for those of you wishing to see Lady Liberty and save some money on your next visit to the Big Apple. Now you can have some extra cash to spend on those Broadway tickets.
If you have extra time as well, check out these other free Statue of Liberty replicas!