15 NYC Attractions That Celebrate Immigrant Cultures
To truly appreciate New York City, you need to get to know its history of immigration. America has received waves of immigrants from all over the world, giving it the nickname "melting pot." And America's diversity today finds its roots where the earliest immigrants started their journey — Ellis Island.

Even after exploring the Ellis Island Museum, you may have an itch to delve into a specific culture and learn more about their history as immigrants living in America. Here are 14 NYC attractions dedicated to immigrant life in America that you should check out on your visit.
1. Ellis Island

First off, the National Immigration Museum at Ellis Island is a must. The cultural richness of New York City can be traced back to the Ellis Island port. Take a tour of the museum, and you'll find three floors of interactive exhibits showcasing artifacts, documents, and narratives curated by historians, plus restored rooms showing where immigrants were housed and processed.
You can even research passenger records to trace your ancestors.
2. Tenement Museum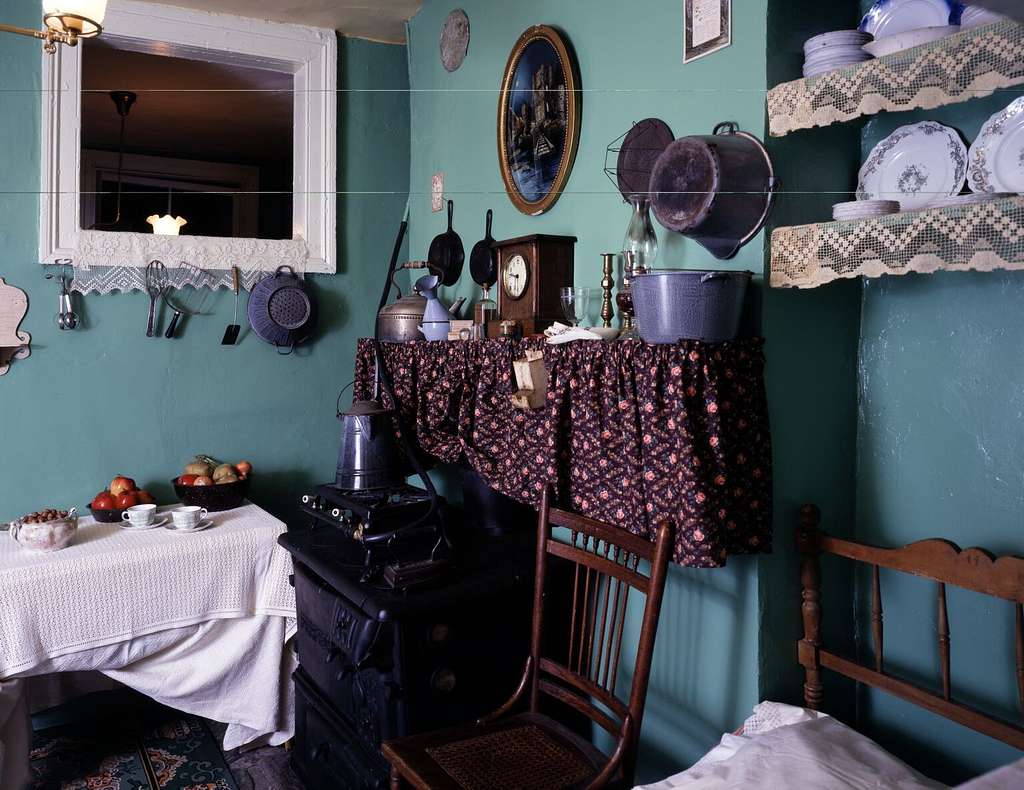 Urban life among working-class immigrants at the turn of the 20th century is on display at the Tenement Museum. Housed inside two restored and refurbished apartment buildings on Orchard Street, it offers a glimpse into the past and true stories about families who lived there. 
Local tip: Don't feel like visiting the full museum? Occasionally, I pop into their gift shop just to browse through fascinating books about language and culture.
3. The Museum of Contemporary African Diasporan Arts (MoCADA) 
Located in Brooklyn, MoCADA is dedicated to showcasing and celebrating the work of contemporary artists from the African diaspora through arts, education, and community.
Their other location, MoCADA House on Governors Island, is a space for exhibits, performances, workshops, and creative residencies.
4. Irish Hunger Memorial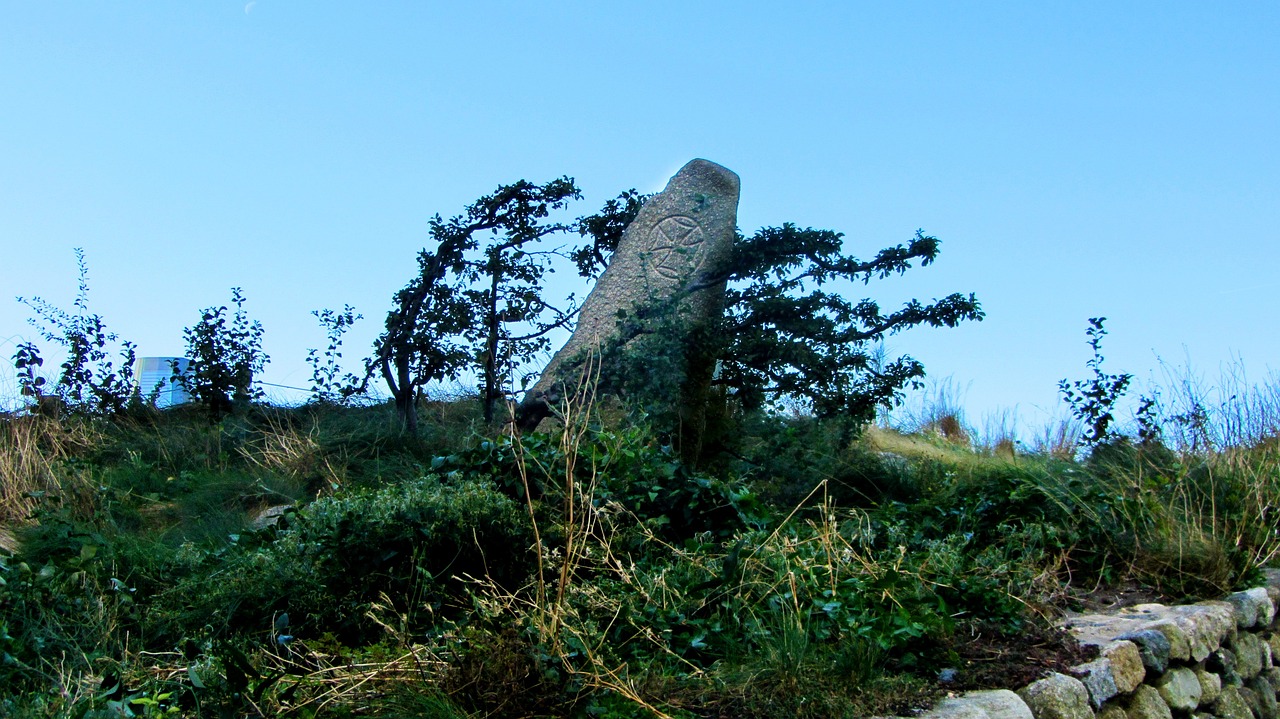 Don't miss the Irish Hunger Memorial where you'll get to experience an authentic stone cottage, transported from County Mayo, Ireland, and surrounded by native vegetation. Inside, you'll see exhibits that provide further historical context about the Great Irish Famine, often called the Great Hunger.
Local tip: Symbolizing the landscape of western Ireland, The Irish Hunger Memorial sits on a mound overlooking the Hudson River — an amazing vantage point for you to snap some photos of the Statue of Liberty.
5. Tibet House 
Founded in 1987 by renowned Tibetan spiritual leader, the 14th Dalai Lama as well as actor Richard Gere, composer Philip Glass, and others, Tibet House preserves Tibetan culture, art, and wisdom while serving as an embassy for Tibetan people in the U.S.
It also has some pretty cool programming as you can see from the photo above, which was a multimedia performance this summer incorporating video, dance, and ritual.
6. The Ukrainian Institute of America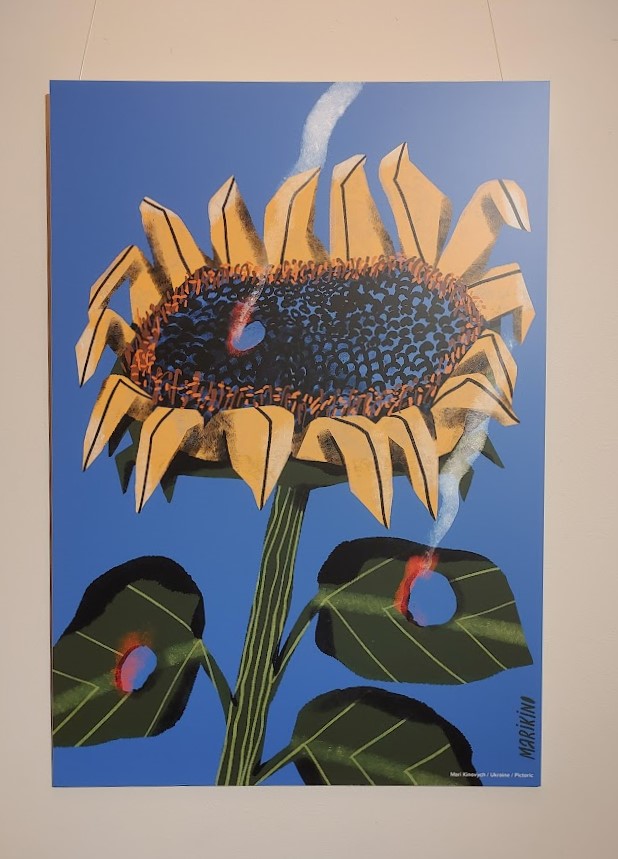 Housed in a historic mansion on 79th Street, half a block away from Central Park, the Ukrainian Institute of America preserves Ukrainian culture, art, and history. They also offer educational programs like language courses, music, and film. 
When I attended a fundraiser at UIA, I was awed by contemporary paintings. The Byzantine-influenced architecture alone is worth a trip.
7. Museum of Chinese in America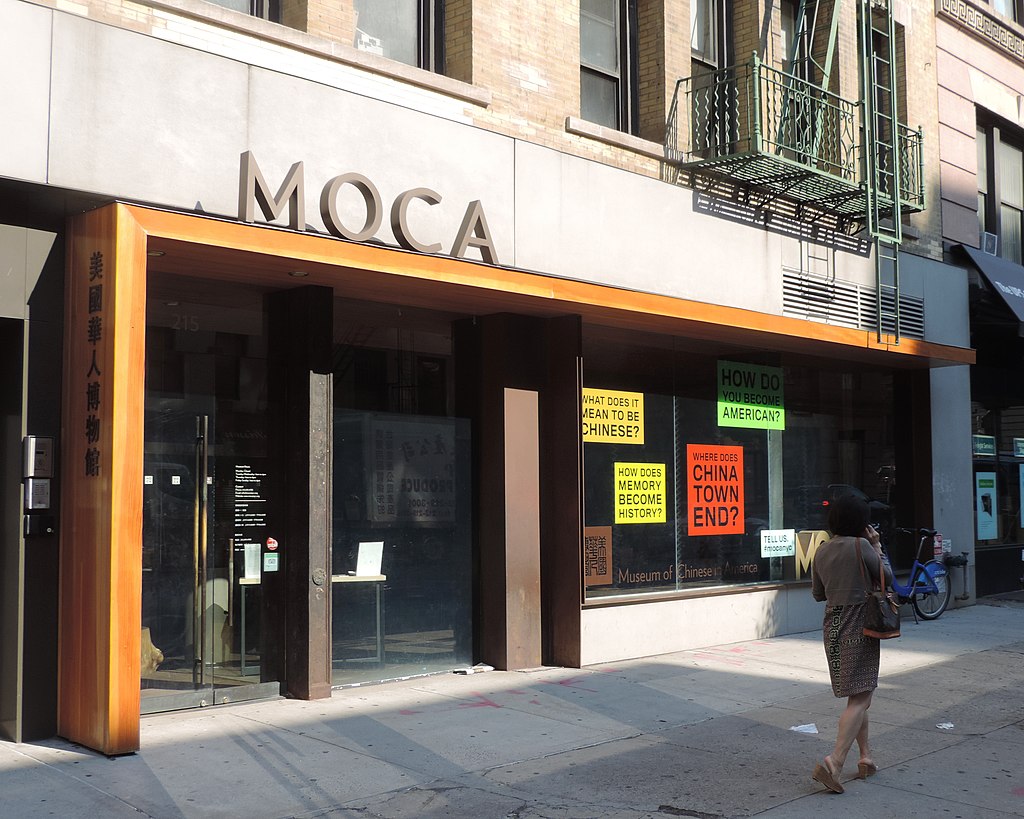 Established in 1980, Museum of Chinese in America is in Lower Manhattan not far from New York's Chinatown district. The museum showcases over 200 years of the Chinese-American experience, including immigration, community development, cultural traditions, and contributions to American society. 
In 2020, MOCA suffered a five-alarm fire, but the museum still stands, and many damaged items were salvageable. It brought so much attention to the museum that they were able to broaden their collection.
8. El Museo del Barrio
Found in East Harlem, aka Spanish Harlem, El Museo del Barrio showcases the vibrant art and culture of Latin Americans and Caribbean folks in the United States. And although not immigrants, Puerto Ricans are included in the mix. 
"El Barrio" in Spanish means neighborhood, and it shows — I lived in Spanish Harlem, and it's hard to tell where the museum ends and the neighborhood begins — the culture is alive and palpable on the streets.
9. The Immigrants statue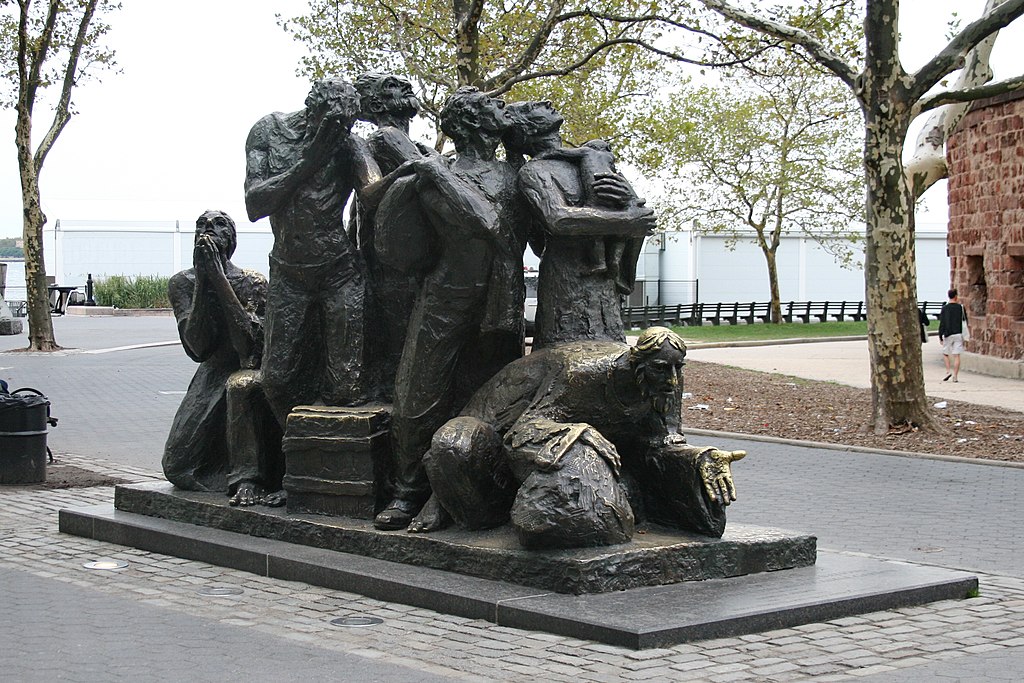 Meant to represent the various states or experiences of an immigrant or displaced individual, this bronze statue seems to depict a freed slave, an Eastern European Jew, a priest, and a proud worker, among others.
The Immigrants is found in the South End of Battery Park near Castle Clinton, the pre-Ellis Island immigrant processing station. 
10. The Józef Piłsudski Institute of America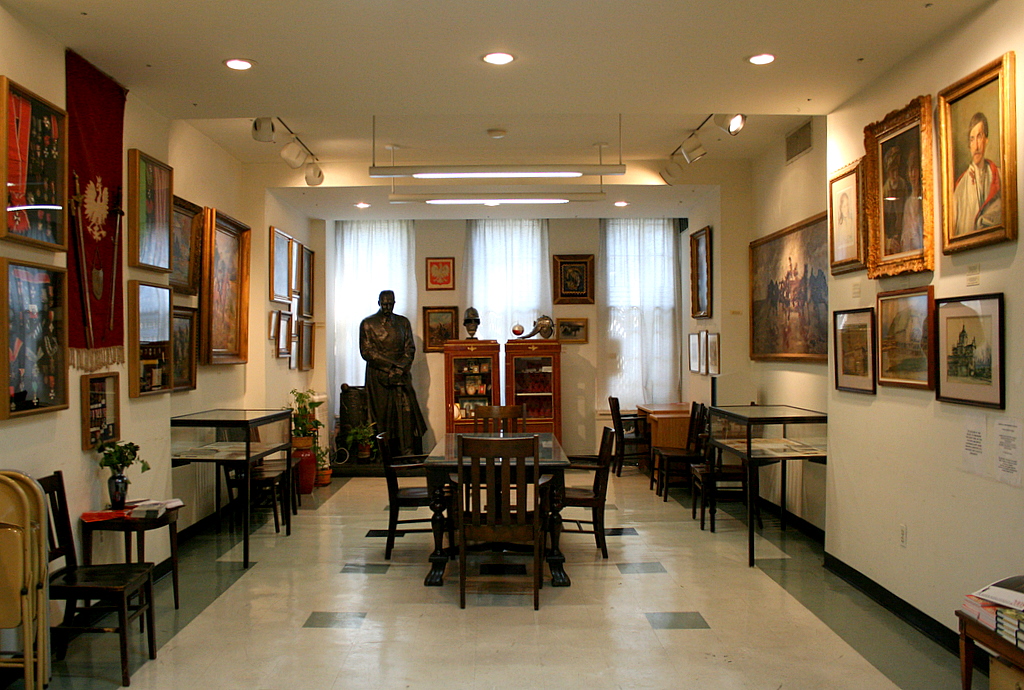 In Greenpoint, Brooklyn — NYC's Polish neighborhood — The Józef Piłsudski Institute of America organizes exhibitions, lectures, conferences, and cultural events to educate the public about Polish history, literature, art, and music. 
It also serves as a hub for academic research and collaboration with a focus on maintaining strong ties between Poland and the Polish diaspora in the United States.
11. The Japan Society
The U.S. has seen more than 400,000 Japanese immigrants since 1886. Seeking a better life, they settled predominantly along the Pacific Coast and Hawaii, bringing a rich culture and tradition along with them, but many are here in New York, contributing to its vibrant culture.
The Japan Society exists to preserve and pass on Japanese arts. You can wander through the amazing art gallery or register for workshops such as Shodo, the art of calligraphy, and Matcha & Wagashi, the culture of tea and sweets. 
12. Eldridge Street Synagogue & Museum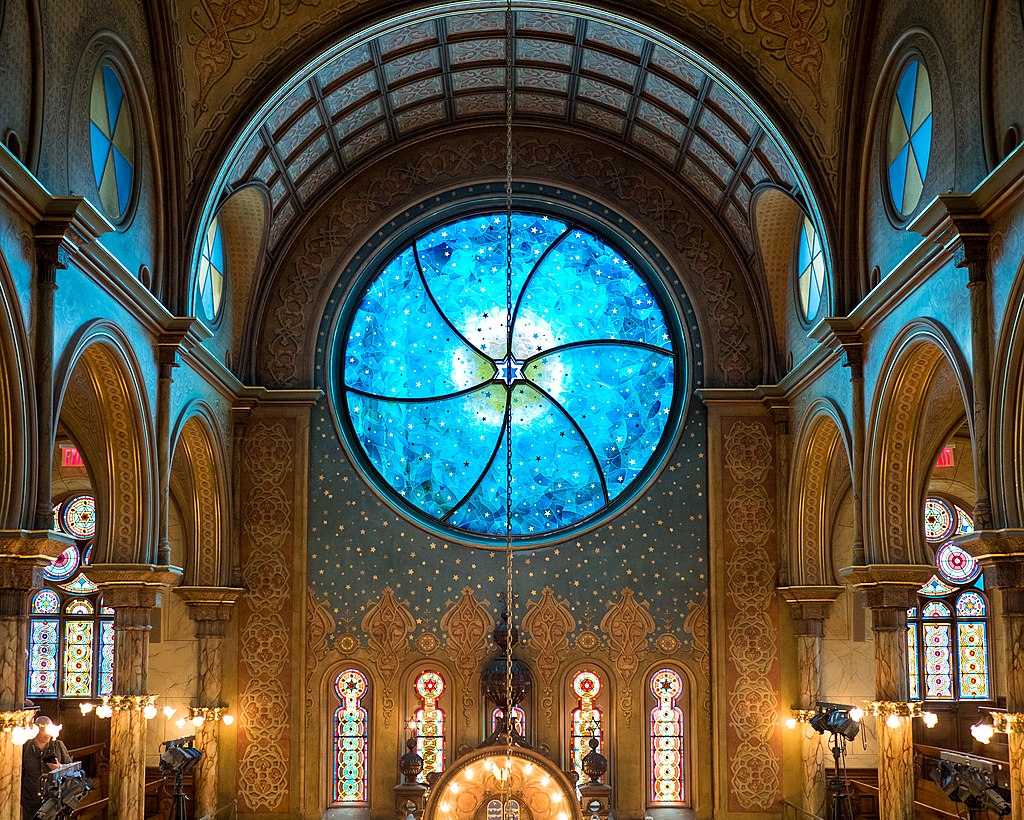 Within the Eldridge Street Synagogue — a historical and cultural landmark — is a museum that hosts tours and community events. It's found on the Lower East Side of Manhattan in what is now Chinatown. 
The synagogue was built in 1887 and served as a place of worship for Jewish immigrants from Russia, Poland, Lithuania, and other Eastern European countries throughout the late 19th and early 20th centuries. It's been called one of the most instagrammable synagogues in the U.S. thanks to its Moorish architecture, so get your camera ready!
13. José Julián Martí statue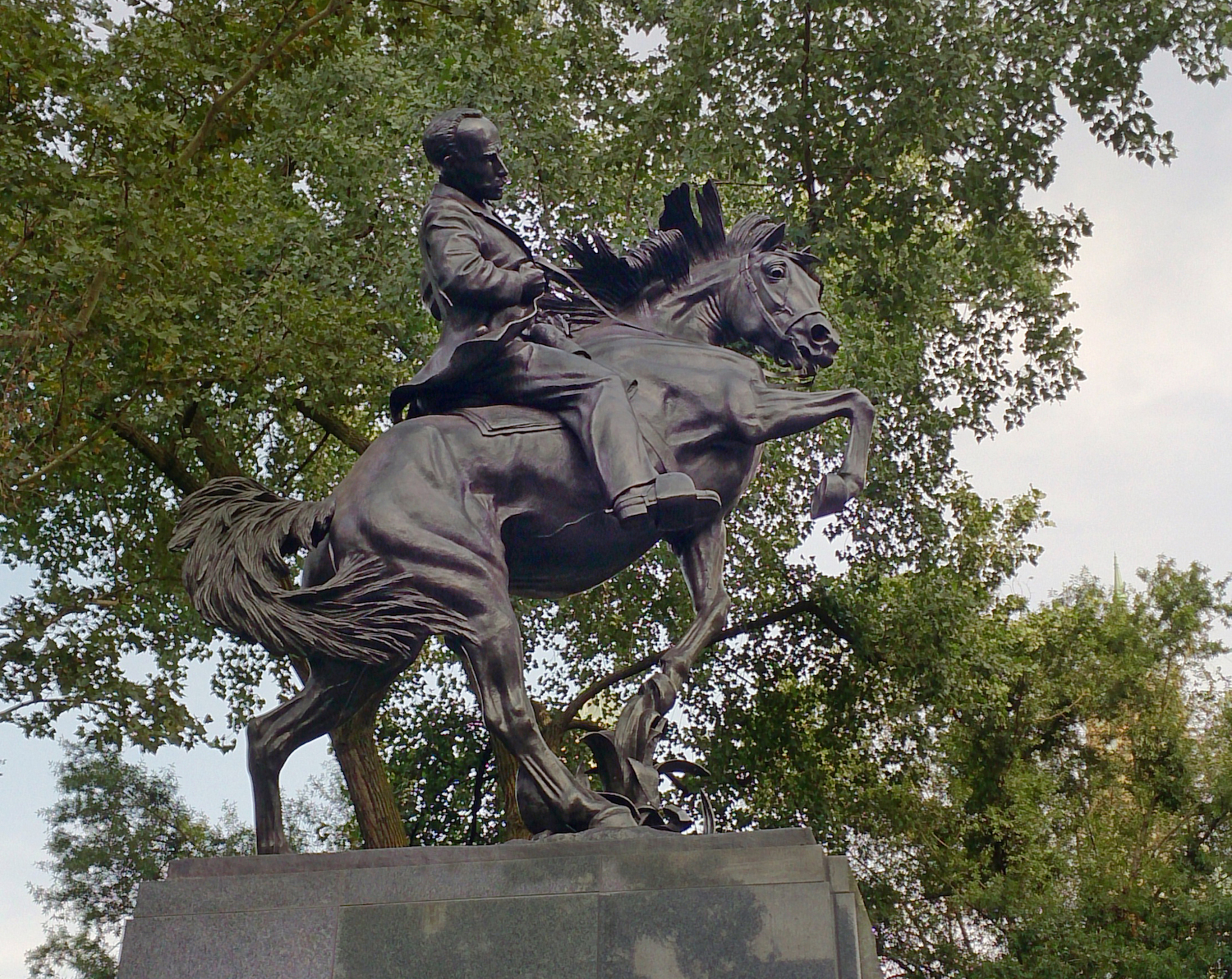 One wave of Cuban immigrants arrived in the U.S. in the early 1900s, and a second wave after the Cuban Revolution in 1959, seeking refuge from a Communist government. When you walk through Central Park, keep an eye out for this statue erected in 1965 as a tribute to José Martí, the Cuban national hero and leader of the Cuban independence movement against Spanish colonial rule.
14. Marcus Garvey Park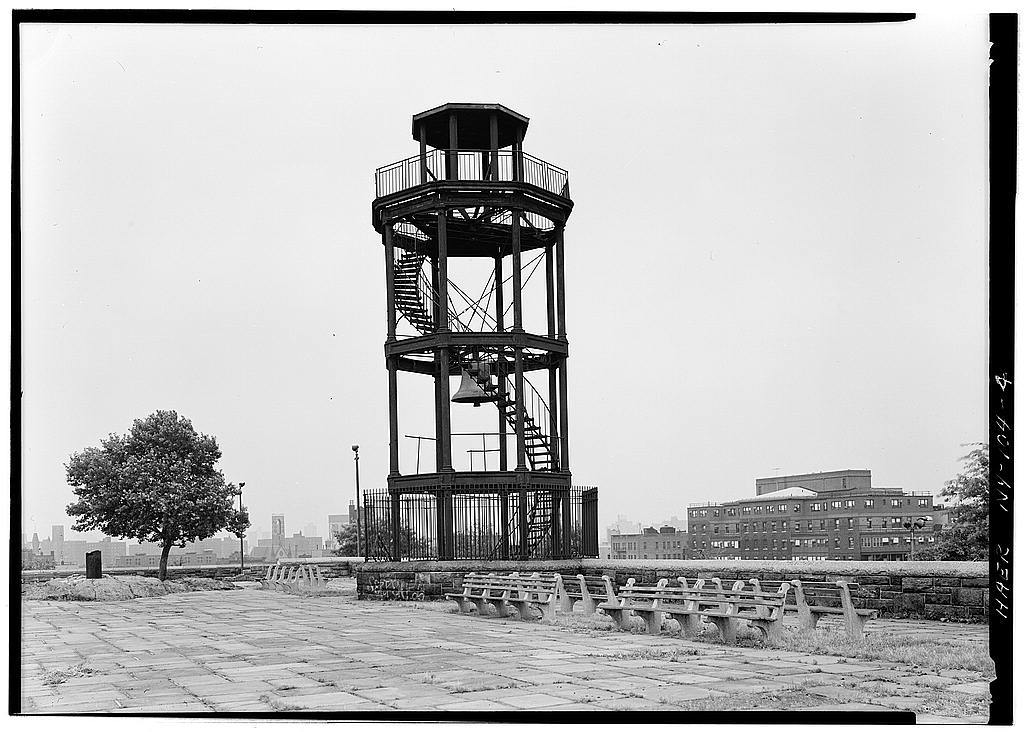 A large greenspace in Harlem, this park is named after Marcus Garvey, a prominent Jamaican-born Black nationalist leader and advocate for Pan-Africanism in the early 20th century. It features the Richard Rodgers Amphitheater, hosting open-air concerts and performances. The Fire Watchtower, no longer in use, adds charm to the park's landscape.
15. Scandinavia House
Found in the Murray Hill section of NYC, Scandinavia House is a platform for showcasing the heritage, innovation, and contemporary expressions of Scandinavia — Denmark, Finland, Iceland, Norway, Sweden, and the arctic indigenous cultures.

I'm planning a visit to Scandinavia House and hope to grab lunch at their Bjork Cafe and Bistro on my way out. (Here are some other places you can eat in NYC if you visit the Statue of Liberty or Ellis Island.)
How to make time for it all
You might not get to see everything on this list, but I hope you can check out at least a couple of places during your visit.
A great place to start your exploration of New York's immigrant cultural attractions is with our Statue of Liberty and Ellis Island Tour. After lunch, it's easy to see other downtown attractions such as The Immigrants statue or the Irish Hunger Memorial.

On another day, spend a few hours in Chinatown. It's only an 11-minute walk from The Museum of Chinese in America to the Eldridge Street Synagogue. And from the synagogue, it's only an eight-minute walk to the Tenement Museum.

Another route is 5th Avenue. Start with El Museo del Barrio in Spanish Harlem. Then walk down 5th Avenue to The Ukrainian Institute of America on the Upper East Side. Pack a sandwich because you'll be right next to Central Park near the Great Lawn.
The immigrant experience in New York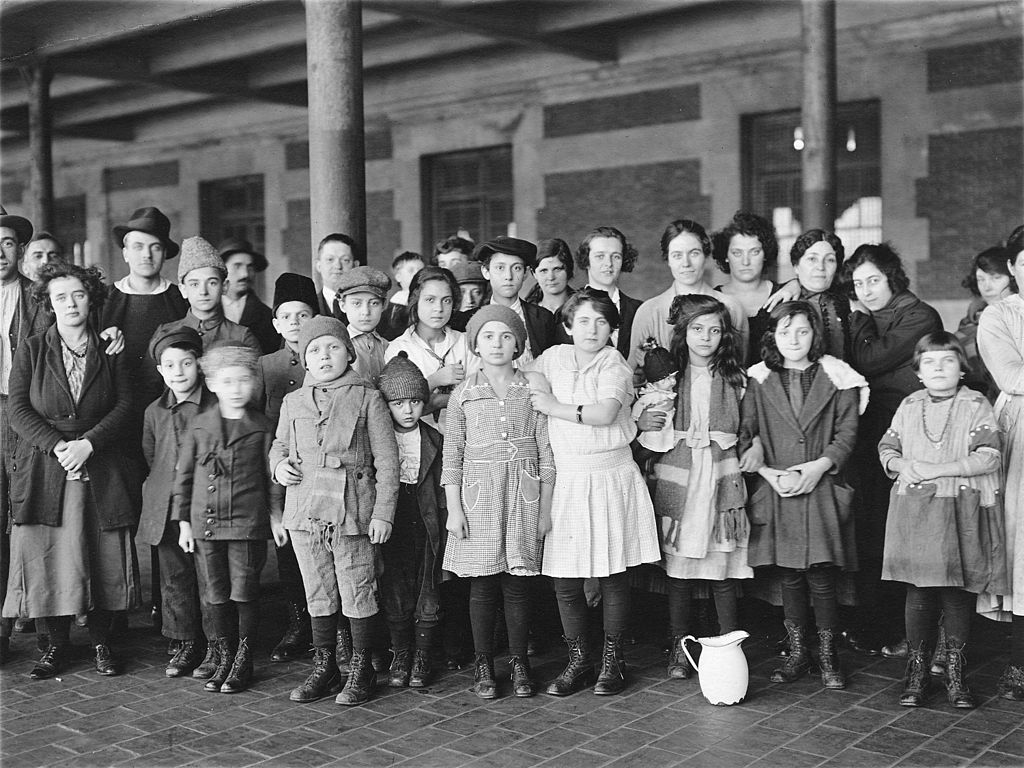 There are more attractions you can visit to learn about the immigrant experience in NYC and in America as a whole. Several other institutions — the Metropolitan Museum of Art comes to mind — showcase work by and celebrating immigrant Americans.
If you're interested in finding more places in New York you can learn about immigrant culture, ask your guide! Our local experts know all about this city and love sharing tips on how to explore it better.
Headed to Ellis Island for the first time? Read our guide about how to visit this national landmark.
Feature photo credit: Jason3091 / CC BY-SA 4.0