What It's Like To Visit Ellis Island for the First Time
Even though I've lived in New York for eight years — and currently live in Battery Park City — I've never actually been to Ellis Island. This month, I decided it was time to change that and make the trip across the water and experience this piece of American history.
Exploring Ellis Island was truly a fascinating experience, and I can't wait to take all of my guests there when they visit me in the city. Come with me for my day at Ellis Island and see how to plan a trip of your own.
Getting on the ferry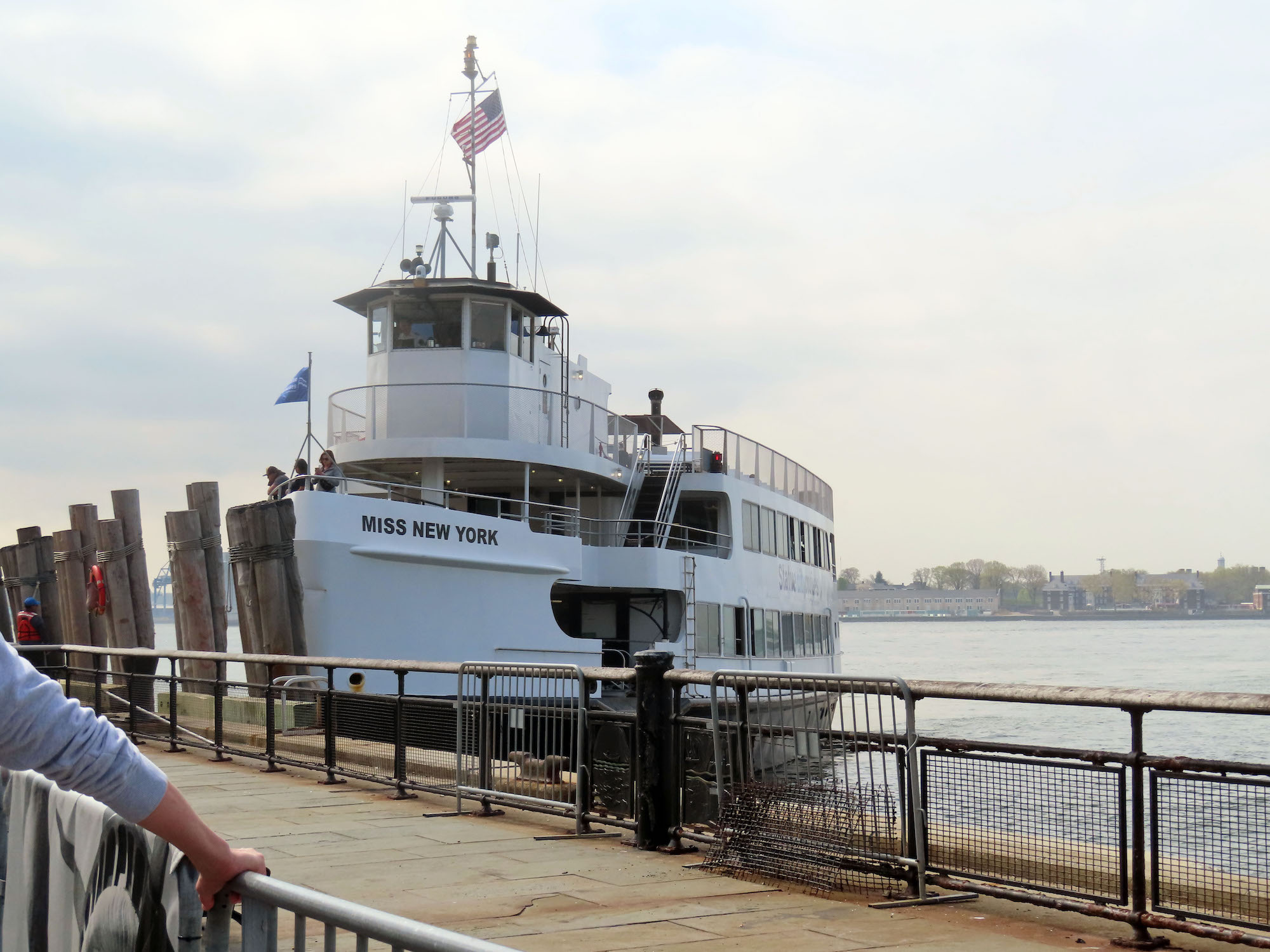 Any visit to Ellis Island starts with the ferry. The same ferry that goes to the Statue of Liberty also goes to Ellis Island. It's always wise to purchase tickets in advance, but during low season (in the colder months, except around Christmas), these tourist spots are a little less busy. 
My ticket was for 11 a.m. on a Sunday, and I arrived at the dock at 10:30 a.m. as advised. The entrance is to the right of Castle Clinton in Battery Park, and it's easy to miss. There are a few signs and flags, but because it's in the park, you can't see it from the street. If you walk toward the water, though, you'll find it! You can also board the ferry from Jersey City if you happen to be in New Jersey.
After my ticket was checked, I went through an airport-level security screening before heading out to the dock to wait for the boat. We started boarding around 10:45 a.m. and Miss New York (our boat!) left promptly at 11 a.m. The boats run pretty strictly on time, so don't miss the time on your ticket.
Local tip: If you want a view of the Statue of Liberty from the ferry, sit on the upper deck on the right side of the boat.
The trip across the water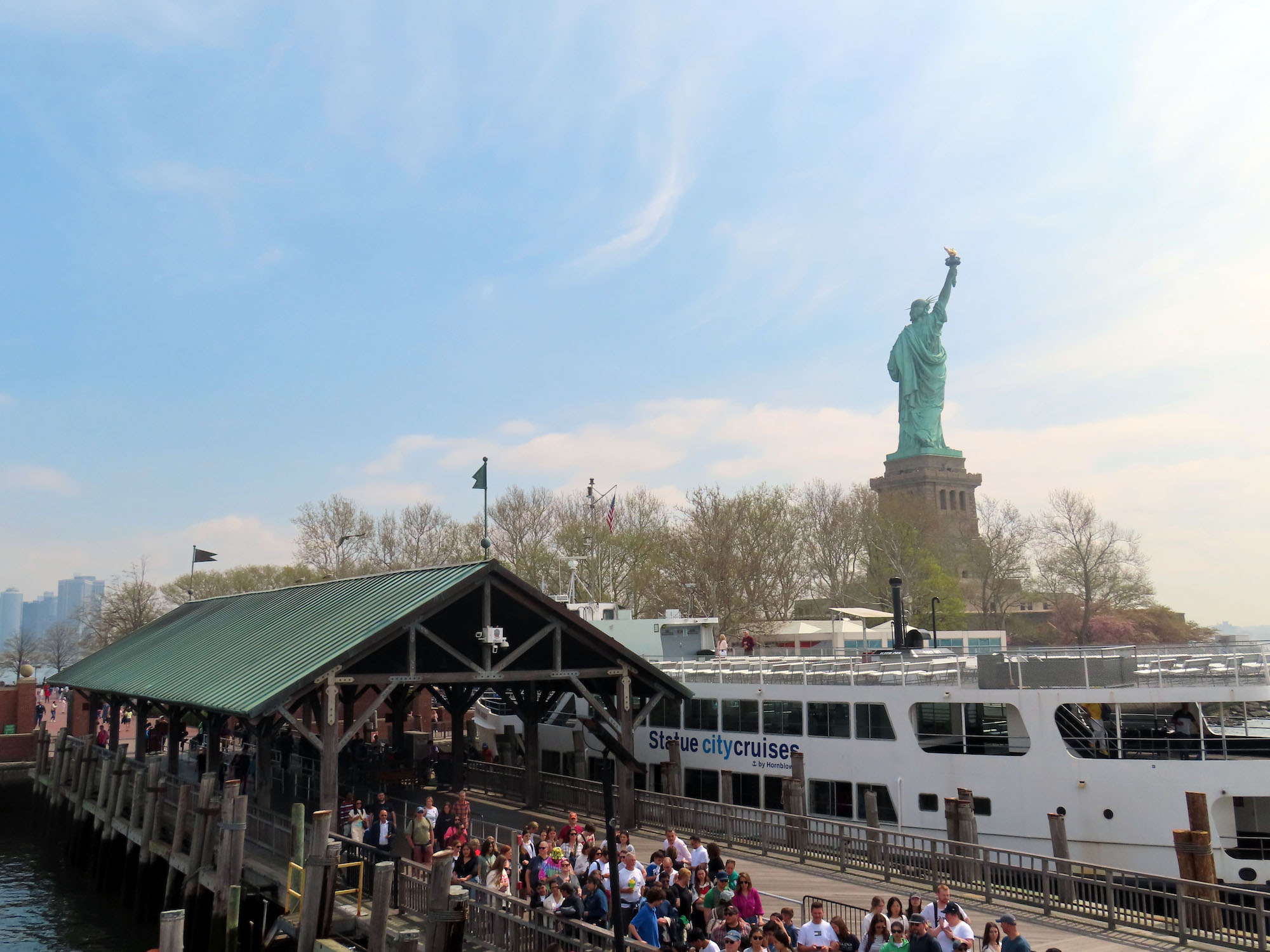 The trip from Battery Park to Liberty Island is brief — less than 15 minutes. Once the ferry pulls into Liberty Island, you can choose to disembark or stay on board and head over to visit Ellis Island. I stayed on the boat and took some pictures of the back of Lady Liberty and the New York skyline before we left.
The ferry ride to Ellis Island from Liberty Island is super fast, not even 10 minutes. I finally set foot on Ellis Island around 11:45 a.m., after the ferry unloaded and reloaded people at Liberty Island.
Local tip: For the best views between Liberty Island and Ellis Island, sit on the left side of the boat!
Exploring Ellis Island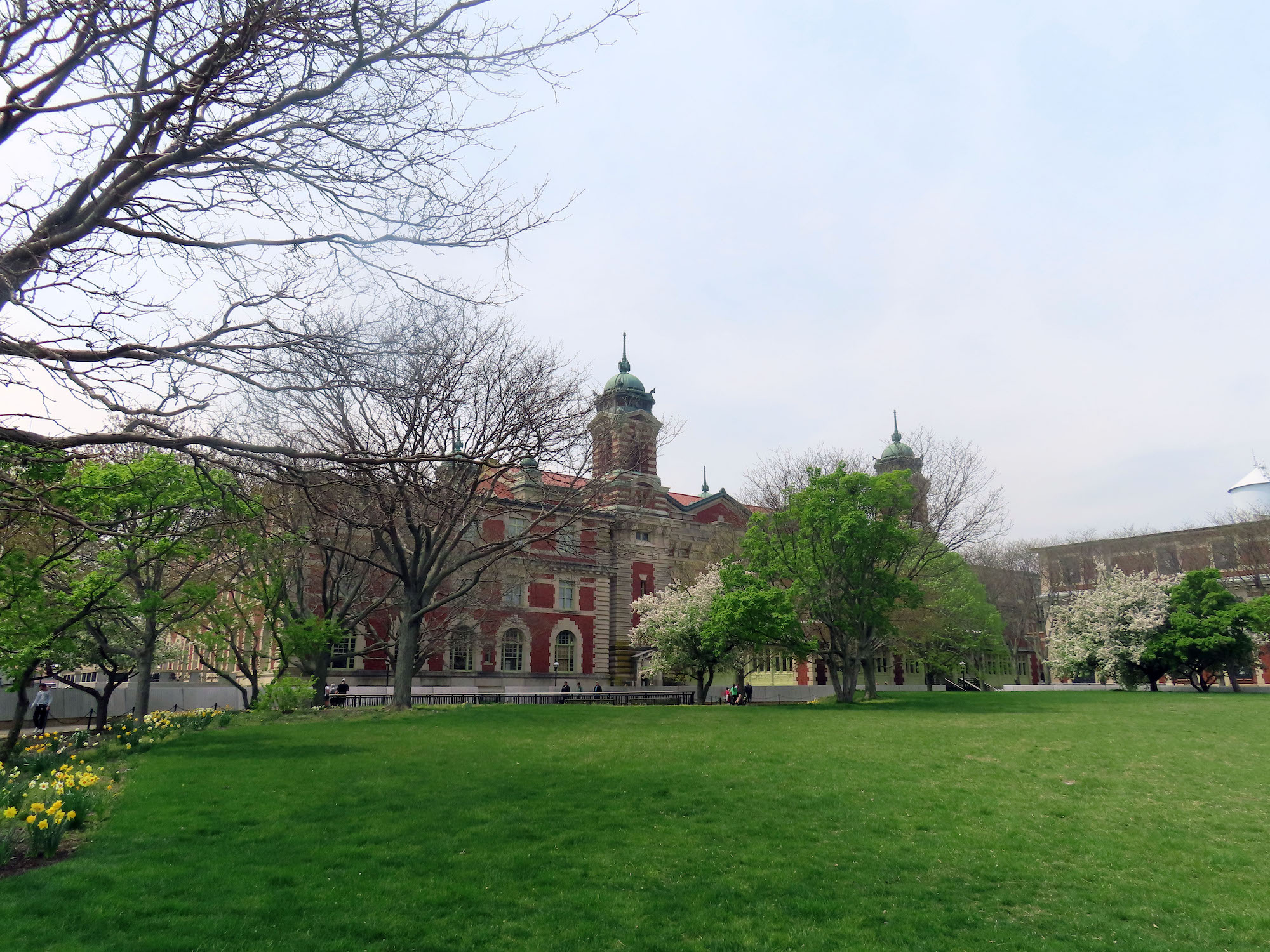 Stepping off the boat at Ellis Island is a surreal experience, knowing how many immigrants did the exact same thing 100 years ago.
When you get to Ellis Island, you're greeted by the Ellis Island Immigration Museum, which is where I began my visit. There are three ways to enjoy the museum, all for no extra cost: guided tour with a park ranger, self-guided audio tour, and a tour on your own. I chose to mosey around at my own pace without the audio tour.
Upon walking through the front doors, I found the start of the exhibit, "Journeys: The Peopling of America 1550-1890."
In this exhibit, I walked through the very early days of the United States and the world and learned about how and why people immigrated, whether they were coming to the U.S. or heading elsewhere.
There are pictures and videos as well as reproductions of historical artifacts to guide visitors through this timeline. One of my favorite pieces of this exhibit is the audio component. In a few different spots, there are speakers that take you back in history. One of them has the sounds of the songs field workers would sing during long days in the sun while another had anti-immigrant chatter that people endured many years ago.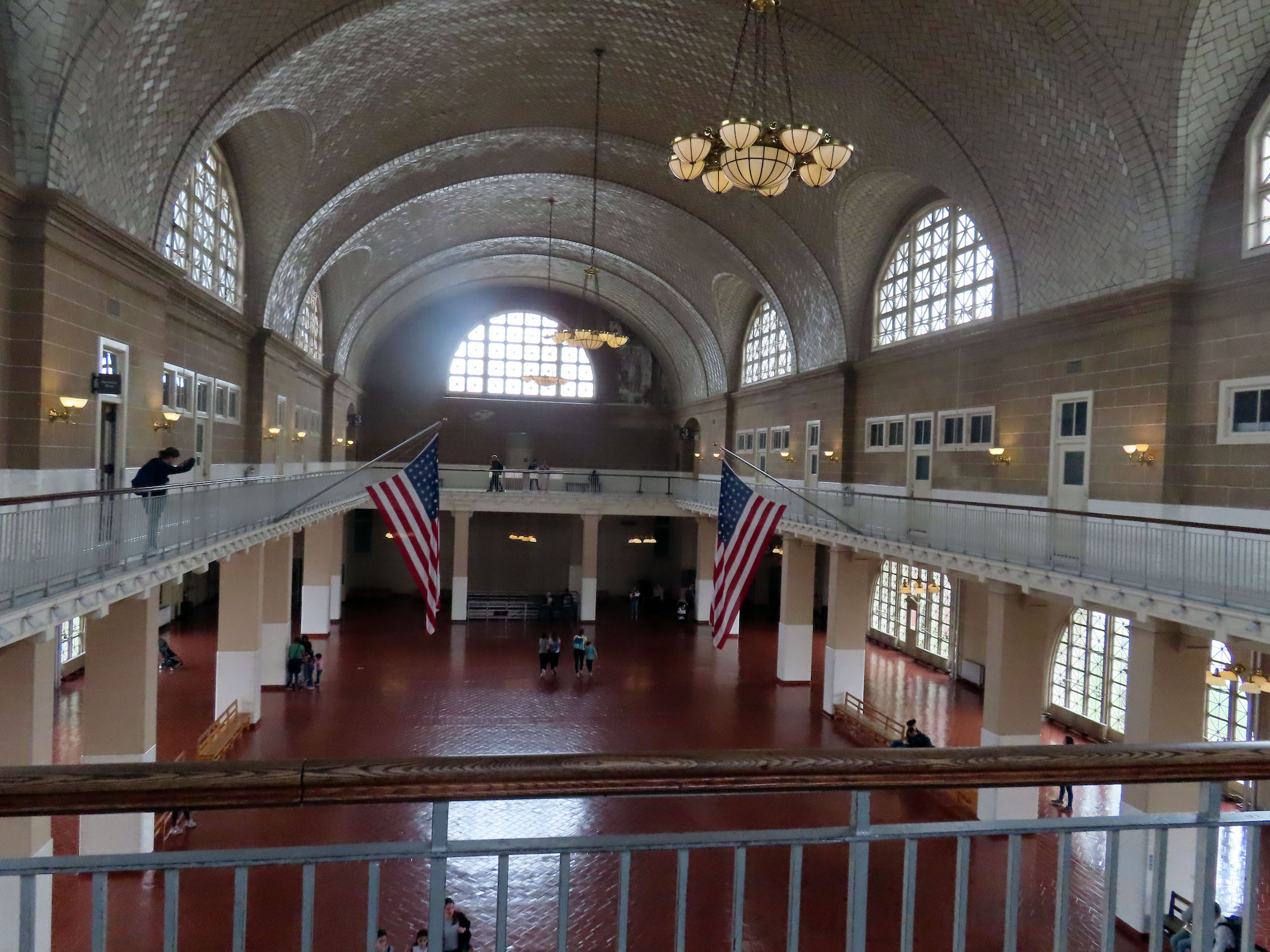 Following this exhibit, I went upstairs to the Registry Room. This wide-open space once played the role of the main room where immigrants were held and documented when they arrived at Ellis Island. There are some photos in the room so you can see what it used to look like, and it's so powerful to stand in that space.
I next went upstairs to the balcony level to check out the Dormitory Room recreation, which is made up to look like how the dorms once looked. Some immigrants were held at Ellis Island before being permitted entry to New York City, so dorm rooms gave them a place to sleep.
There are more exhibits to see on both the second and third floors of the wing where the Registry Room is. I walked through many artifacts that have been preserved from a century ago, including a wall of passports from years gone by, ship manifests that once carried immigrants, and multiple models of how Ellis Island expanded over the years. There is even a statue of Annie Moore, the first immigrant to come through Ellis Island.
The last piece of the Ellis Island museum walks you through a modern look at immigration and even includes a U.S. citizenship test for visitors to try out. A couple other visitors were using the machine while I was in the area, but I glanced at the test and don't feel confident that I could pass!
Local tip: I'm not someone who spends a lot of time in museums reading every last word, and it still took me over an hour to explore all the exhibits. Make sure you give yourself a lot of time to absorb everything there is to see here!
More things to see in the museum building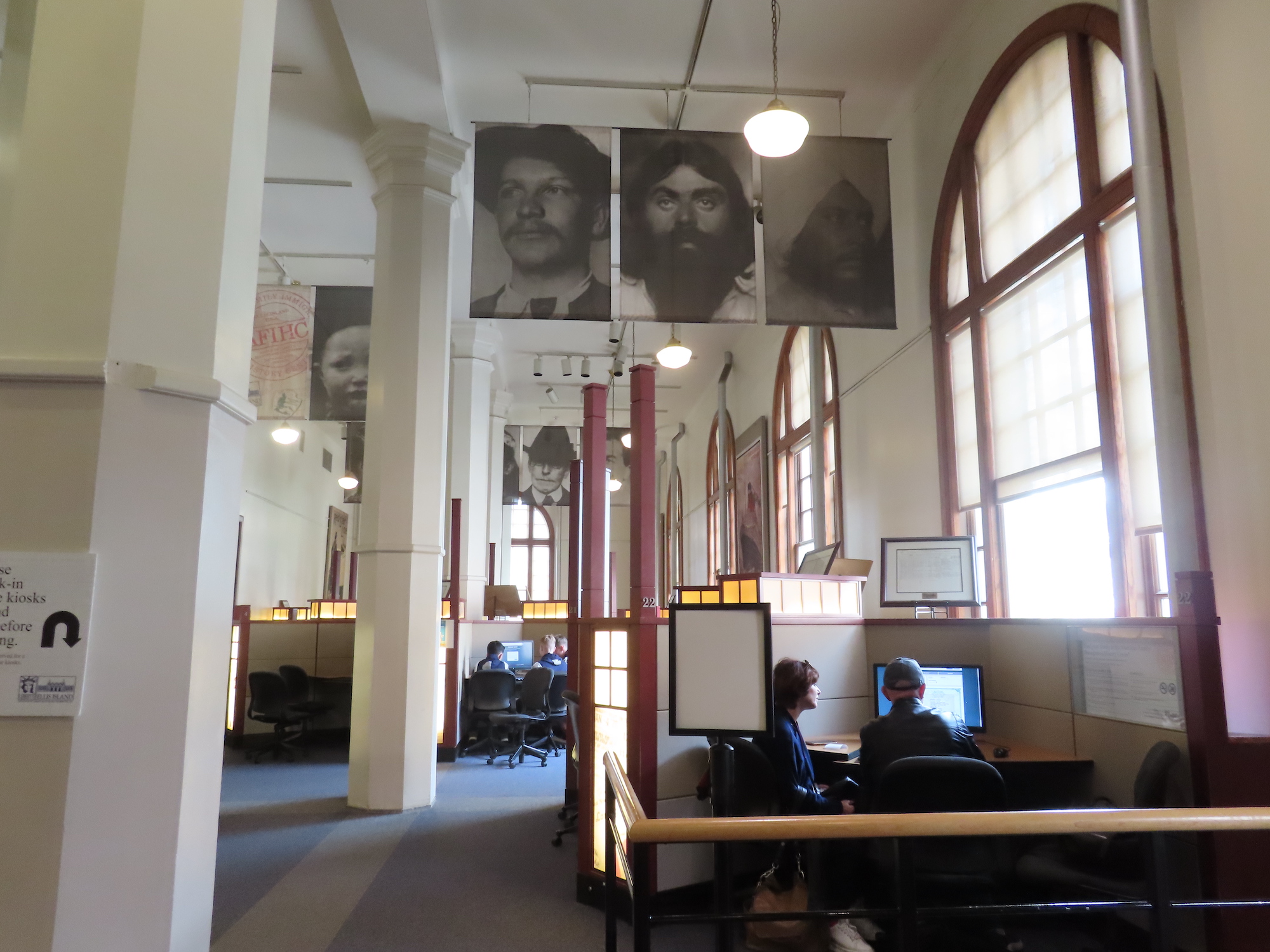 Also in the Ellis Island Museum building, you'll find the Bob Hope Library, which was closed while I was there, as well as two theaters showing historical films. One of these was closed during my visit, and I didn't catch the other one as its film played.
There are also two gift shops and a cafe along with a desk where park rangers can answer all your questions and help you sign up for a guided tour or a hard hat tour of the hospital complex (for an additional fee).
One of the coolest things you can do in the museum is search for your ancestors who came through the island. If you want to go straight there when you come into the museum, turn left when you come in and go through the door labeled "New Eras of Immigration." Here you'll find a computer lab of sorts and an employee who will help you access the Ellis Island database of immigrants. 
Exploring the Ellis Island grounds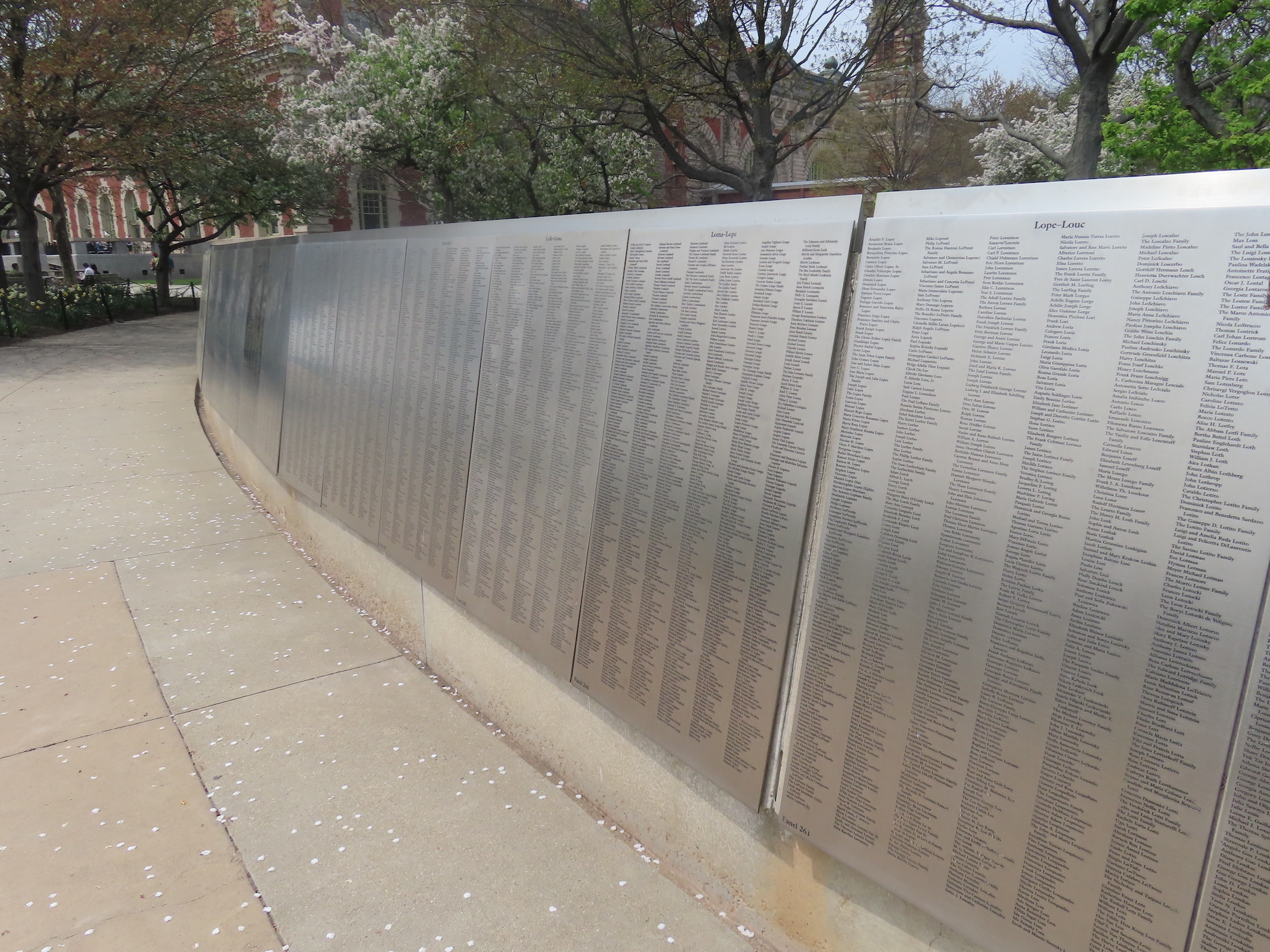 Behind the museum, you'll find the American Immigrant Wall of Honor. On this massive wall, you can find names of immigrants who came to the U.S. There is also a large grassy patch that provides the perfect spot to have a picnic with views of New York City and the Statue of Liberty.
In front of the museum is another lawn that would be a great place to relax. There was a group of kids having a picnic during my visit, and it was the ideal weather for it. If you don't want to sit on the ground, there are tables on the right side of the building outside the cafe.
Don't forget to get all your pictures from on the grounds, though. I walked around the perimeter as far as I could go (which admittedly isn't that far) to get pictures of the museum building, the city, and the Statue of Liberty. 
Local tip: Under the flagpole will give you the best picture of each "side" of the island: the New York City skyline, the Statue of Liberty from behind, and the side view of the museum.
Getting home from Ellis Island
Boats leave Ellis Island for both New Jersey and New York — or you can head back to Liberty Island. I headed straight back to Battery Park from Ellis Island and it took less than 10 minutes to get back. Once the boat docks, you go straight into Battery Park and that's it!
Planning a trip of your own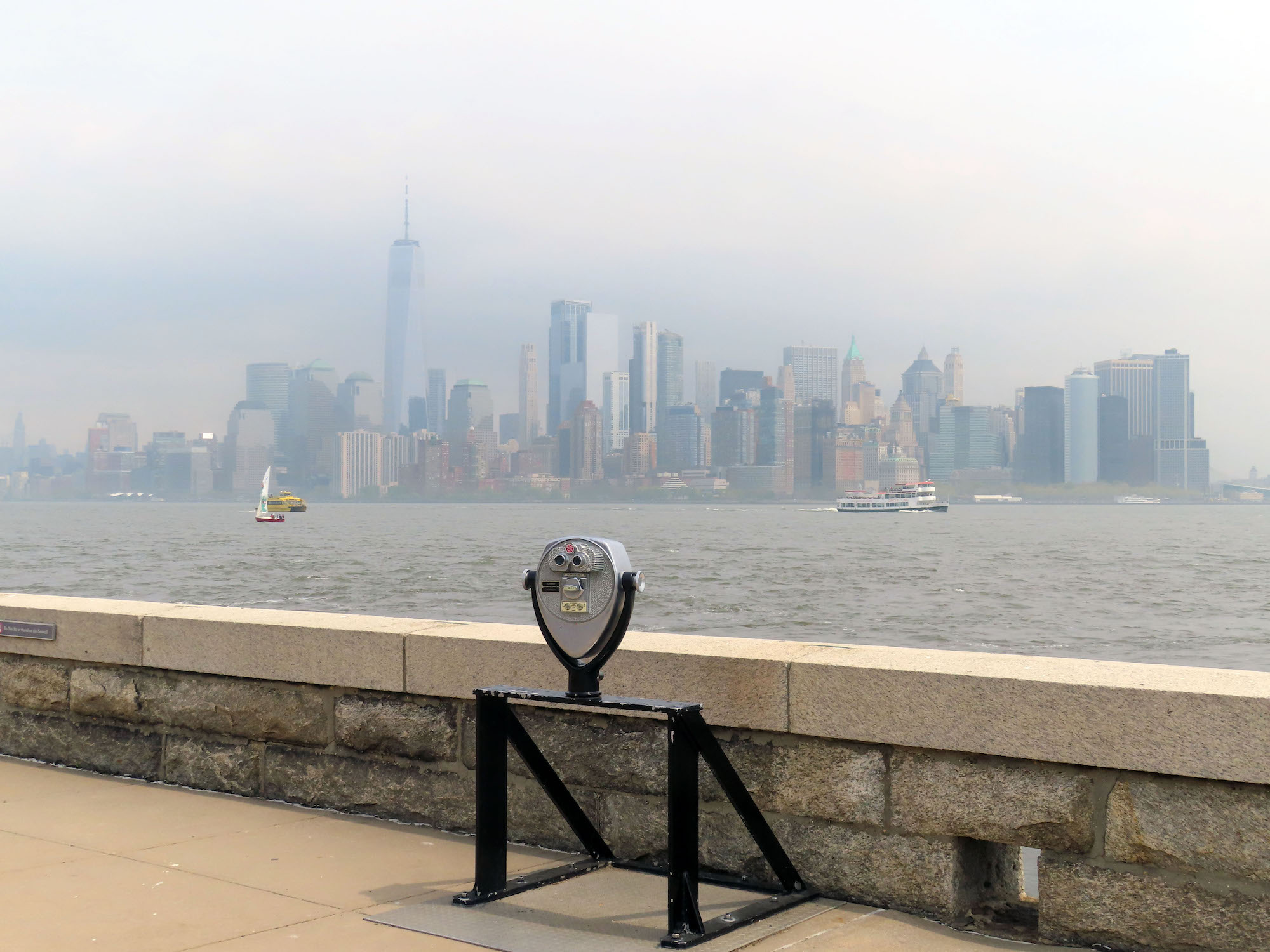 Though I only went to Ellis Island on this visit, it's super easy — and so much fun — to do both Liberty Island and Ellis Island all in one fell swoop. Plus, you can make your trip even better by taking our guided tour of both islands. 
Our tour takes five hours, and it's incredibly immersive, covering all the major sights plus those insider secrets and stories that only local tour guides know. We start in the morning, so grab your coffee if you'd like (there are several coffee carts and shops in and around Battery Park) and come aboard. The islands are waiting for you.