How to Visit Ellis Island: 8 Tips to Make the Most of Your Trip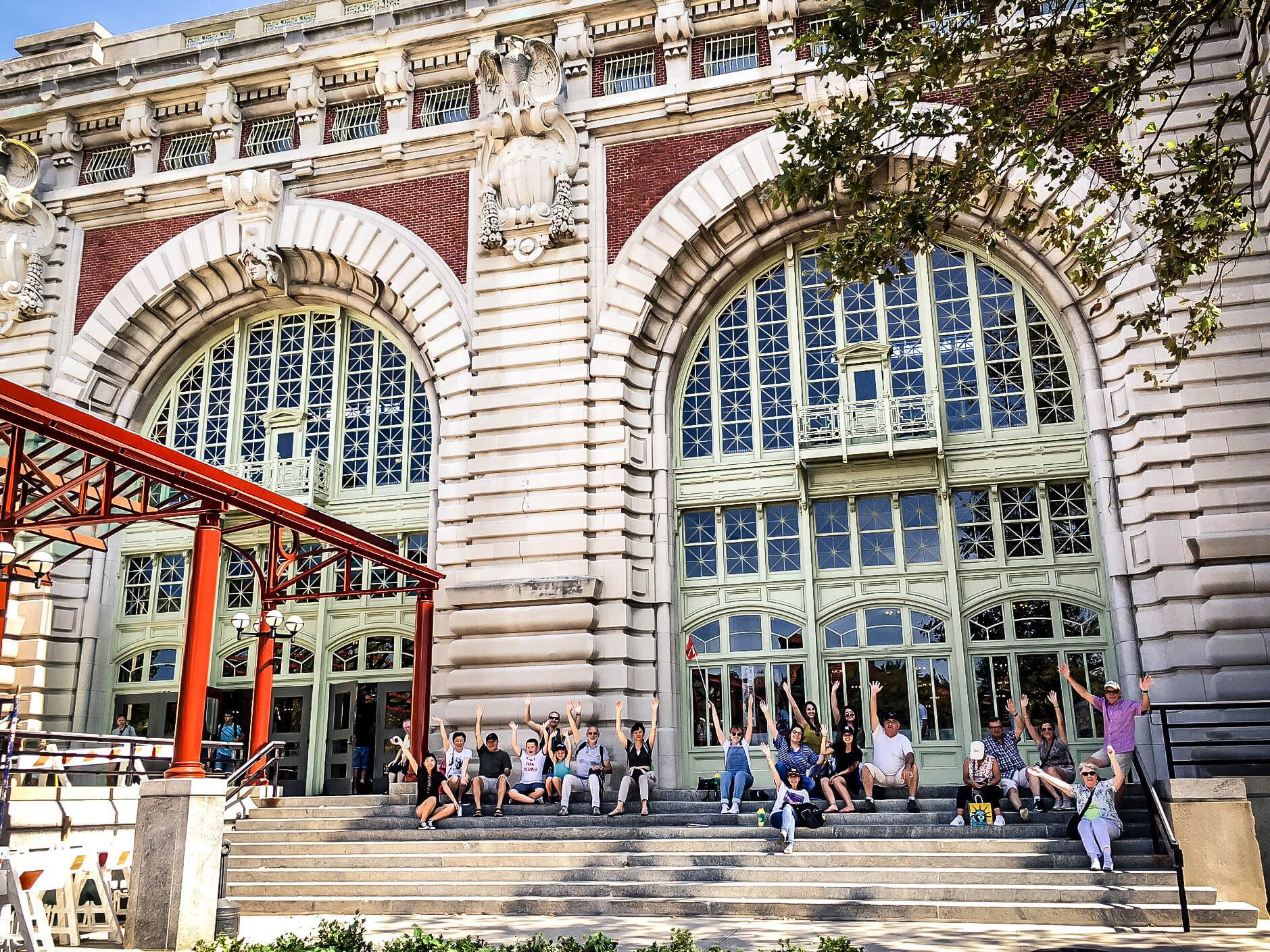 After years of giving tours at the Statue of Liberty and Ellis Island, it makes me sad to think about the number of times that I've heard guests say they had never thought to visit Ellis Island — some having never even heard of it. If you plan to go to Liberty Island, there really is no reason not to go.
However, understandably, some people find it a bit confusing. They don't realize it's actually a completely different island than the statue. Or they think they might need a separate ticket. But this post is meant to answer any of those unknowns and help you make the most of your trip to Ellis Island.
1. Visit exhibits other than the Registration Room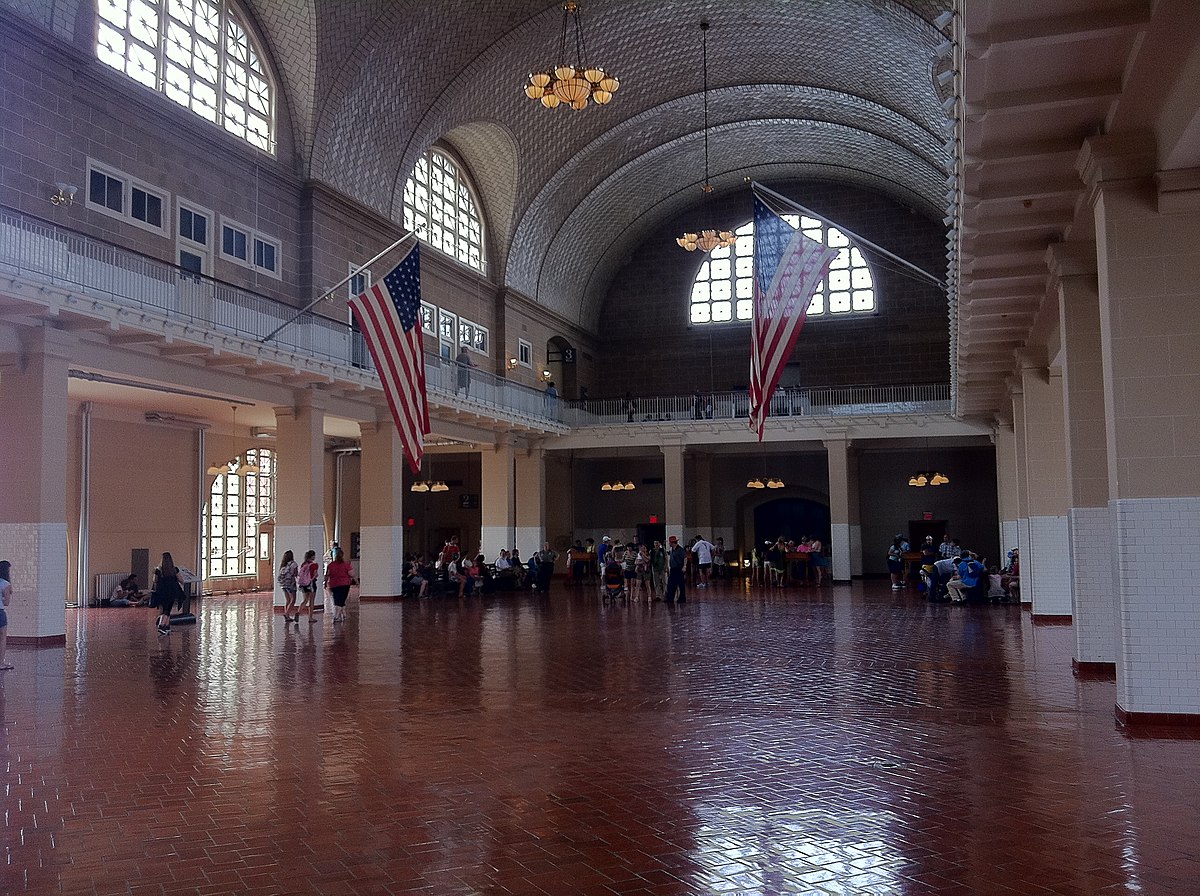 The Registration Room is definitely worth a visit. It's pretty much the main room of the immigration building. But it's not the only thing to see. There are a number of other exhibits throughout the building that are worth your time.
You can learn about the history of immigration in America (beyond Ellis Island), explore photos and artifacts of Ellis Island during its abandonment period in the mid 1900s and discover some of the personal and meaningful artifacts that real immigrants brought with them through the registration process.
2. Leave enough time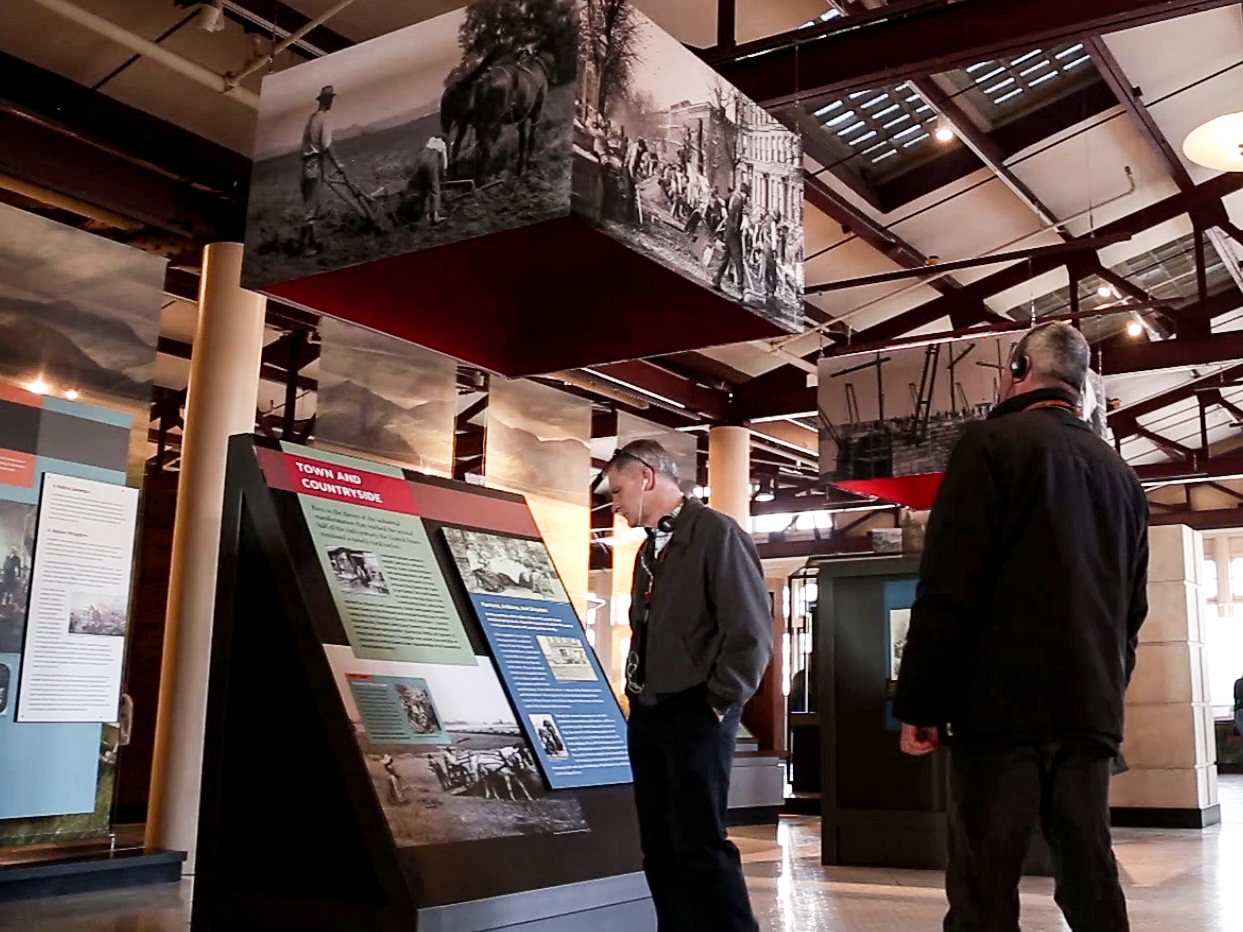 Because there are so many exhibits to see, visiting the island often takes longer than people expect. I always recommend spending at least one hour at Ellis. But if you're looking to really see the whole building, I would suggest leaving about 2-3 hours.
Also keep in mind that once you decide to leave the island, it's a ten minute ferry ride back to Manhattan. So add that to your timings if you have plans you're trying to get to on time.
3. Observe the boat schedule (and know when the last one leaves)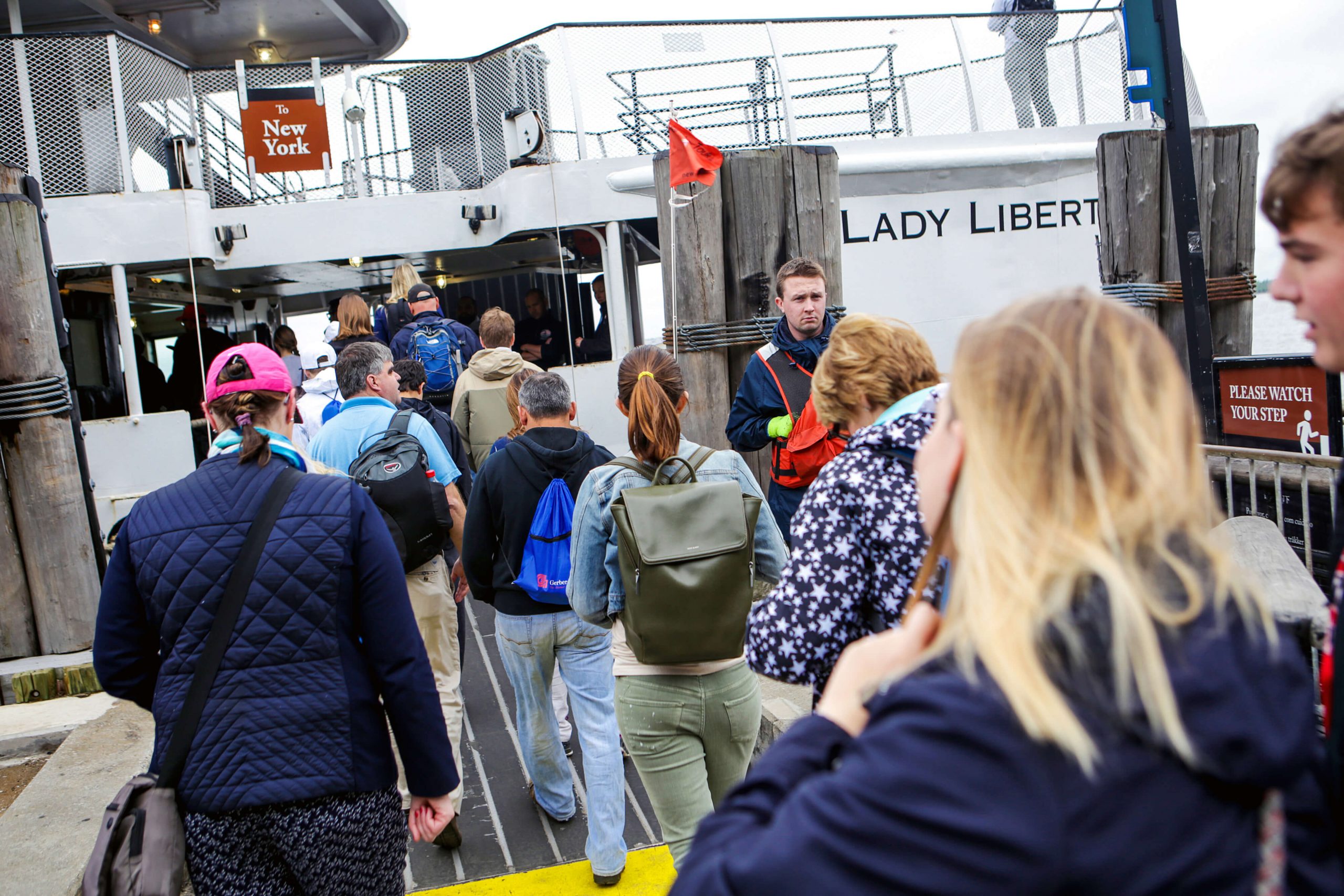 The ferry from Manhattan is the only transportation to and from the Statue of Liberty and Ellis Island. Depending on the season, the boats typically leave every 20-30 minutes. If you can, it's a good idea to take a picture of the schedule when you get on the boat, or when you get off at Liberty Island.
This way you'll know exactly when the next boat is headed out and you can make sure to be in line in time. I recommend getting in line at least 5 minutes before the boat is scheduled to depart so that you don't get cut off. It's also a good idea to try and leave Ellis Island before the last boat. It's typically very crowded and often leaves late while it waits for stragglers on the island.
4. Do some research beforehand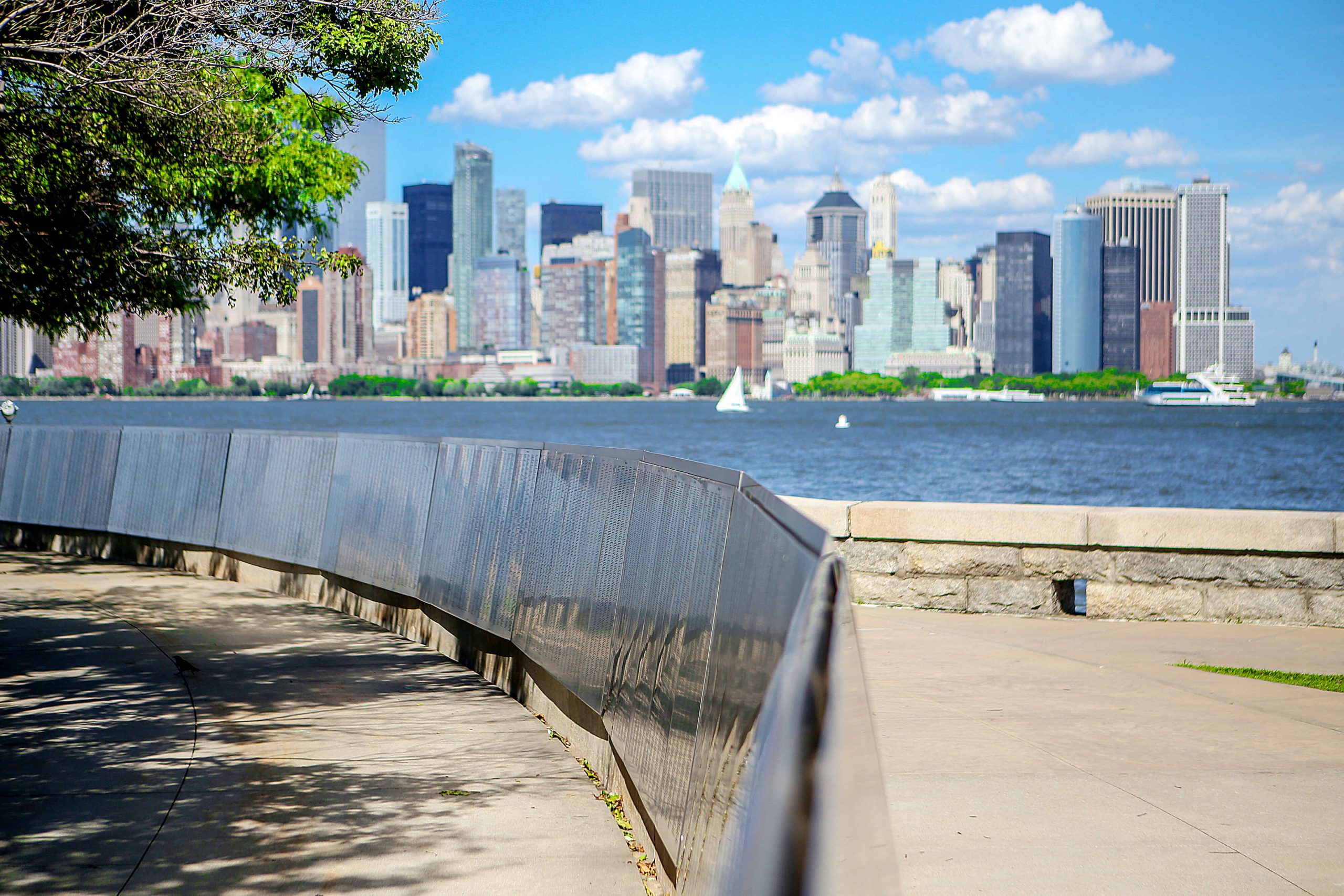 There is a computer center on Ellis Island where you can research through the immigrant records and see if you can find the name of a family member. However, this is a timed service and does cost money.
But, if you go to the website before your visit, you'll come to Ellis Island with that knowledge and be able to put it to good use without spending any extra time and money. You can search for your family member's name on the Wall of Honor. Then, if you'd like to pay the small extra fee, you can visit the American Family Immigration History Center and have them print a copy of the manifest with their name on it.
5. Take pictures of the Manhattan Skyline
​​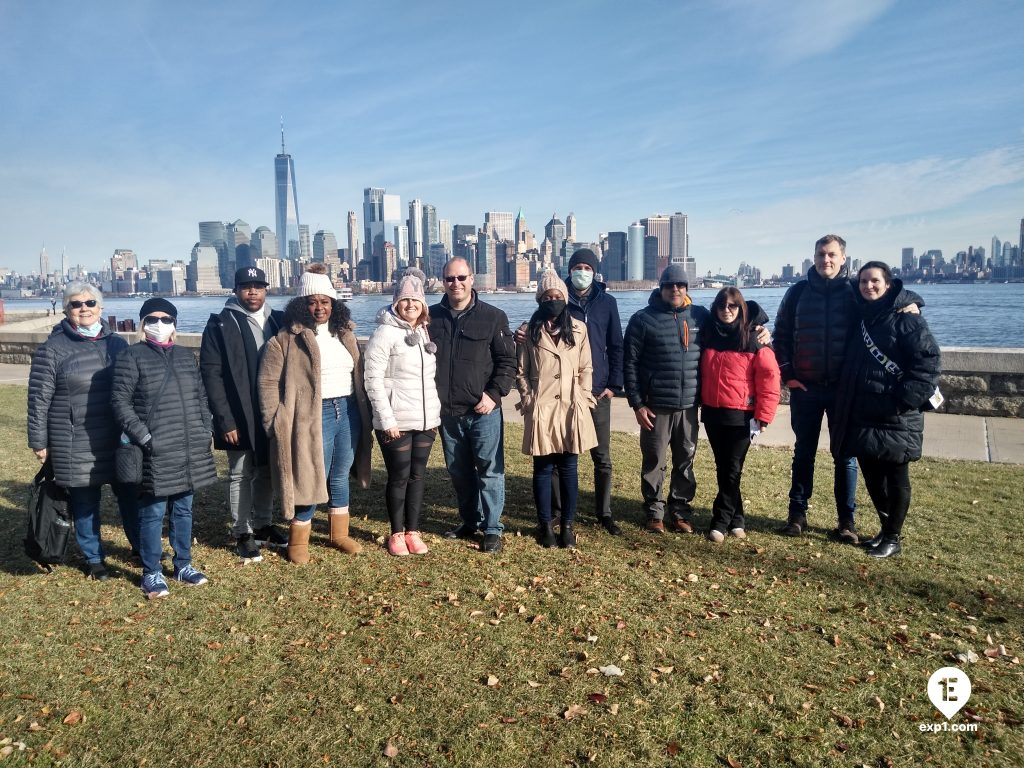 Ellis Island has some of the best views of Manhattan. Just outside the main building, right across from the Wall of Honor, you'll find the most picturesque spot on the island (see above). You can't leave without taking at least one picture of that iconic NYC skyline.
Visiting Ellis is also a great opportunity to take a picture of the Statue of Liberty. Getting a full body shot is only possible at certain spots on Liberty Island, but taking a picture from Ellis gives you a rare angle without being too far away.
6. Put yourself in the shoes of the immigrants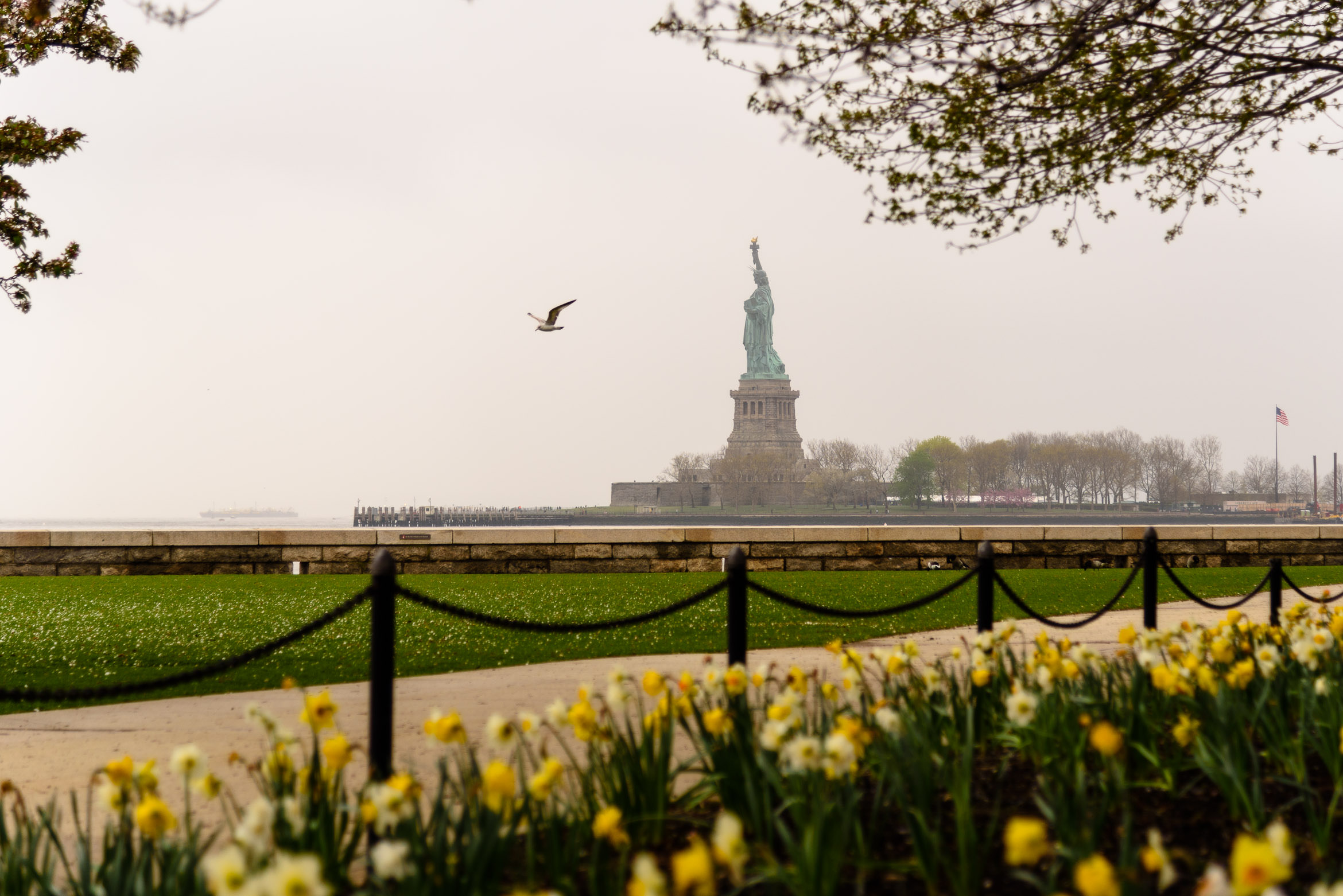 Part of the experience of Ellis Island is imagining what it was like for the immigrants that passed through decades earlier. Anytime I give a tour, I ask my guests to imagine that they've travelled hundreds of miles and are about to step on solid land for the first time in weeks. From there, they're about to enter a place they've never been to, surrounded by thousands of other people speaking different languages.
Imagining yourself as an immigrant helps bring the experience of Ellis Island to life. It also makes the museum more impactful. As you look out the window of the Registration Room at the Statue of Liberty, picture the millions of immigrants who witnessed the same view, and were struck with awe by the woman who welcomed them to their new home.
7. No security, No need for a ticket, No extra charge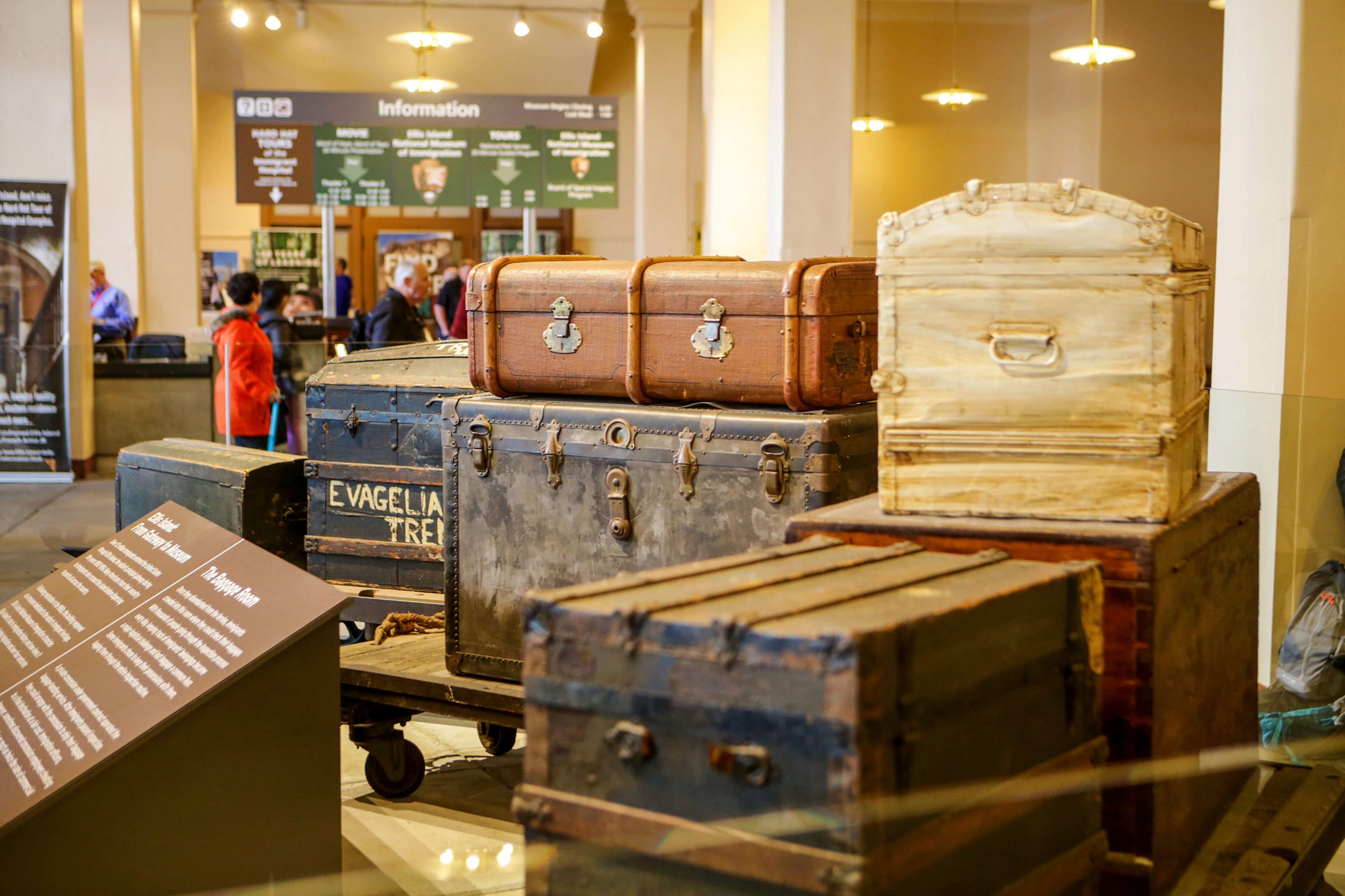 Some people worry that they need to use their ticket or pay extra to get to Ellis Island. But actually, no matter what type of Statue of Liberty ticket you purchase, admission to Ellis Island is included. In fact, you don't even need to show your ticket at the island. Just take the ferry right over from the Statue of Liberty.
Not only is there free admission, but there's no security either. Unlike those guests who choose to visit the statue's pedestal, you won't need to go through any type of metal detector or store any of your belongings away.
8. Avoid the weekends and holidays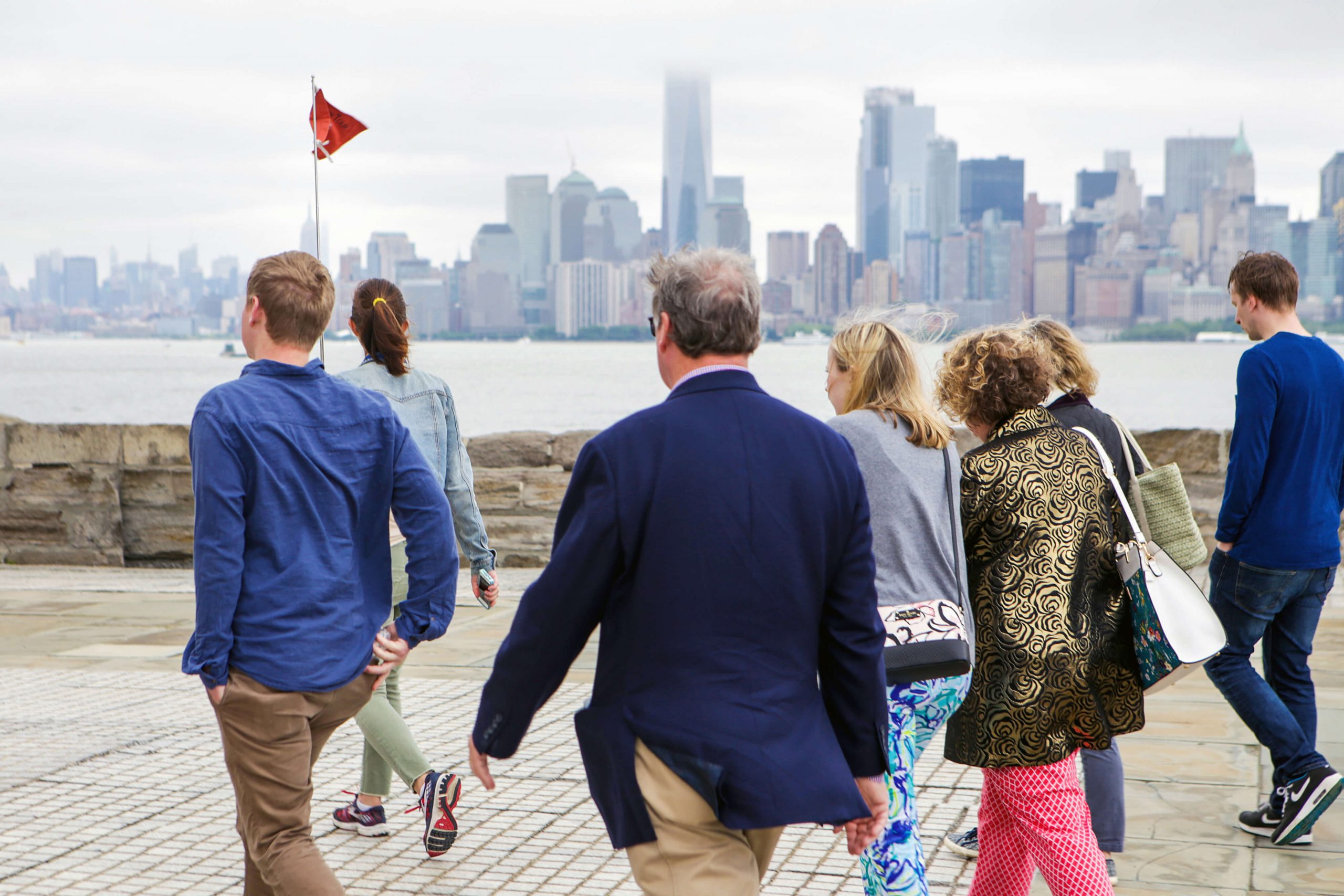 There's good times and bad times to visit the Statue of Liberty and Ellis Island. Typically, Ellis will be less crowded than the statue, very rarely have I seen it busier. But the busiest times at Ellis make everything a bit more hectic and time consuming. Exhibits take longer to visit and you have to wait longer in the ferry line.
If possible, it's best to avoid the weekends and the holidays when planning your visit. In particular, the week between Christmas and New Year's is extra crowded. So if you want to make the most of your trip, it's best to come during a slower day.
Ellis Island with an expert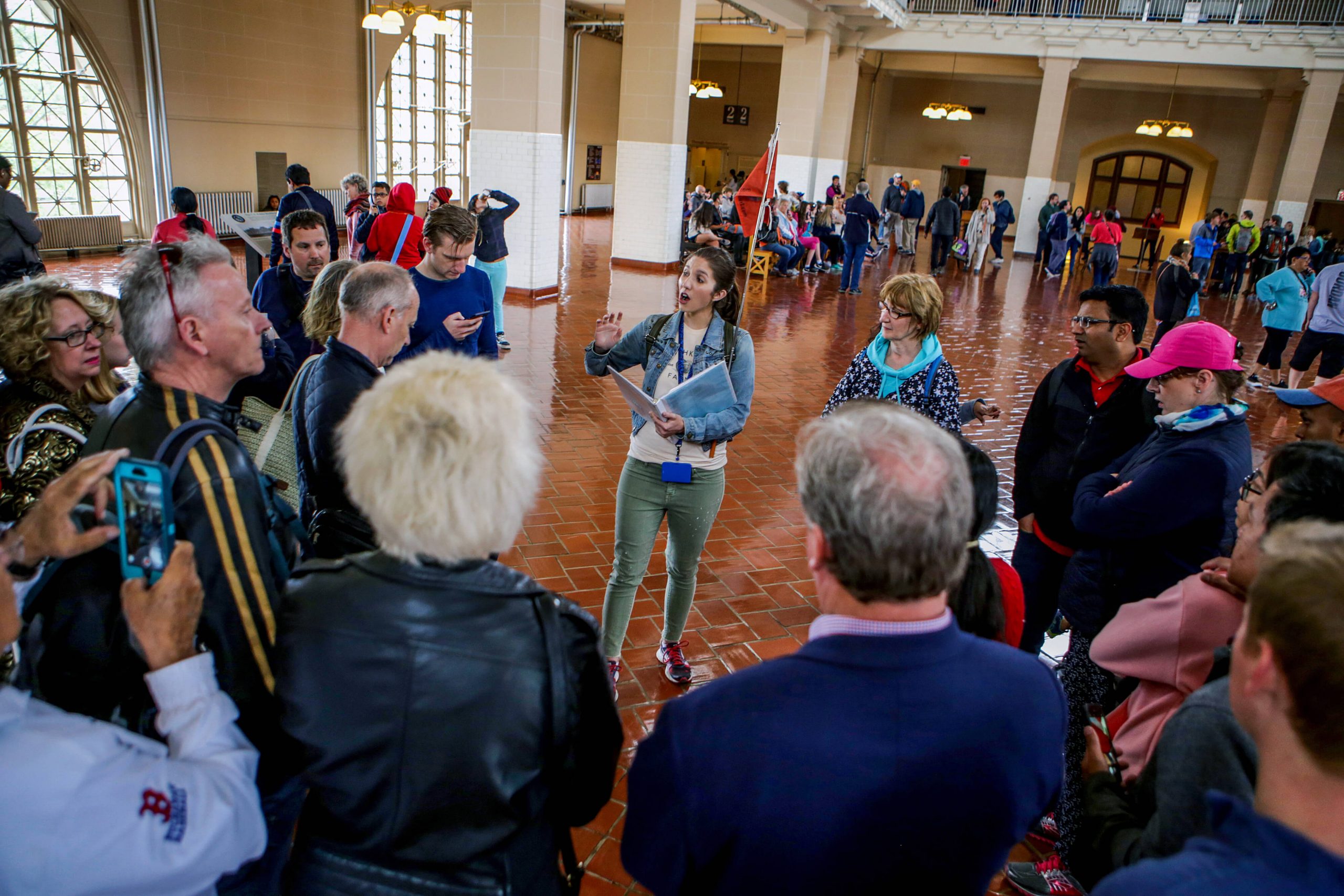 Congratulations! You now know everything there is to know in order to have a successful trip to Ellis Island. But it doesn't have to stop there. If you're interested in really getting to know the history of the island, consider joining us on a Statue of Liberty and Ellis Island tour. Our expert guides will walk you through the immigration process and completely immerse you in the stories of this historical place — where almost half of Americans can trace their roots.