What To See and Do at the Ellis Island Immigration Museum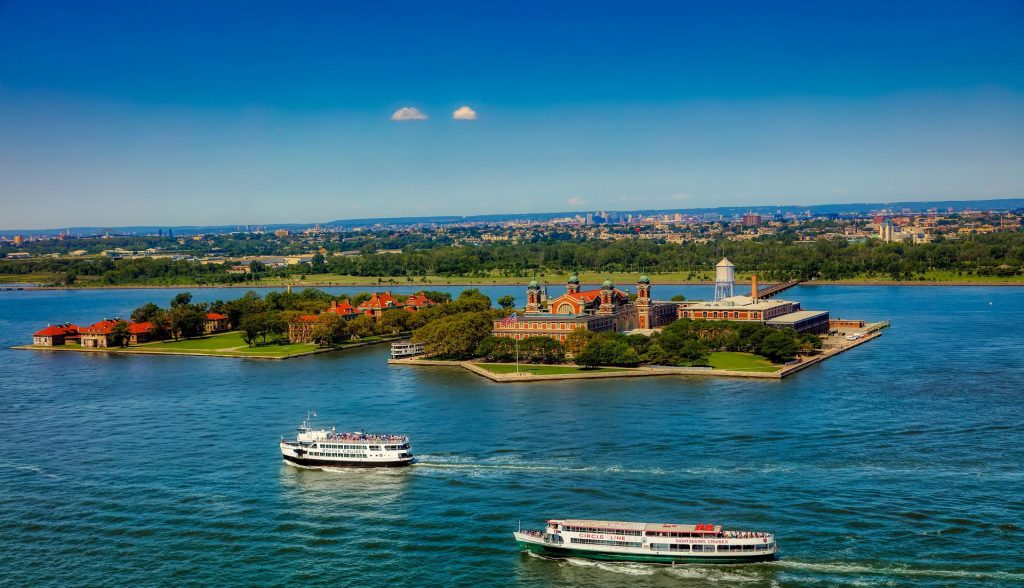 Between 1892 and 1924, a total of 12 million immigrants from around the world passed through the doors of Ellis Island. All these years later, the Immigration Museum stands as a living, breathing time capsule so that visitors can walk in those very same footsteps. After being abandoned for almost 30 years, the museum opened to the public for the first time in 1990.
Every year, hundreds of thousands of people visit Ellis Island as a compliment to their Statue of Liberty trip. But, the truth is, many people don't know what to expect. This guide to the Ellis Island Immigration Museum will break down all there is to see and do inside, so you'll be as prepared as you can be for your visit.
Exhibits & Activities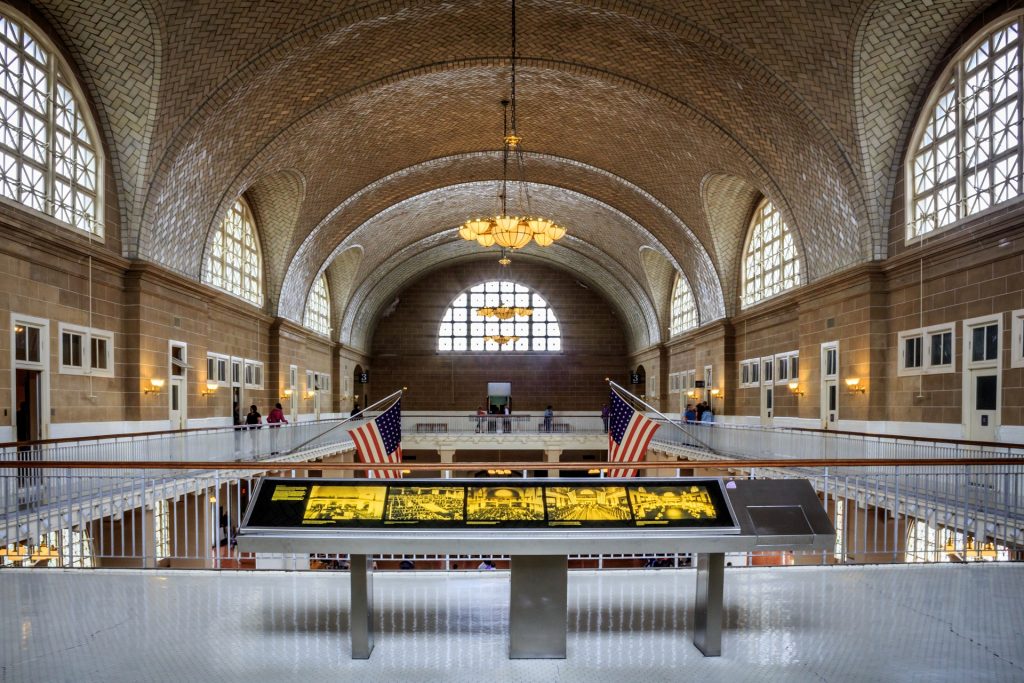 Registry Room
Second Floor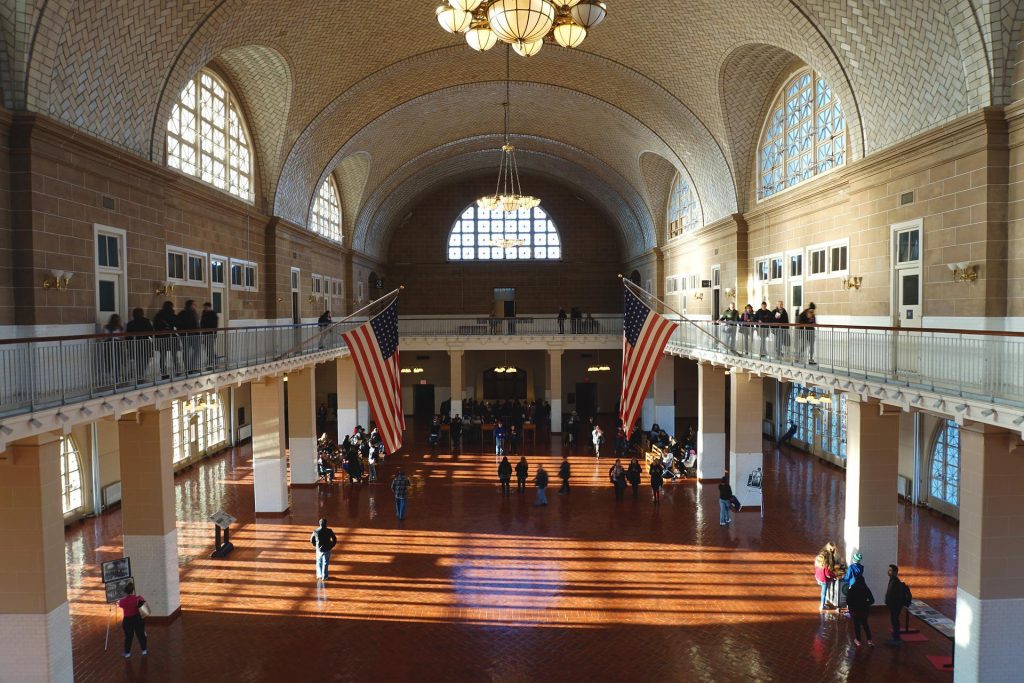 The Registry Room is the main hall of the museum, where hundreds of thousands of immigrants passed through on their way into America. Today, it's a big open room, restored to its original appearance with original wooden benches and photographs from different time periods scattered around. As you walk through, you can literally walk in the steps of all the immigrants who came before you.
Baggage Room
Ground Floor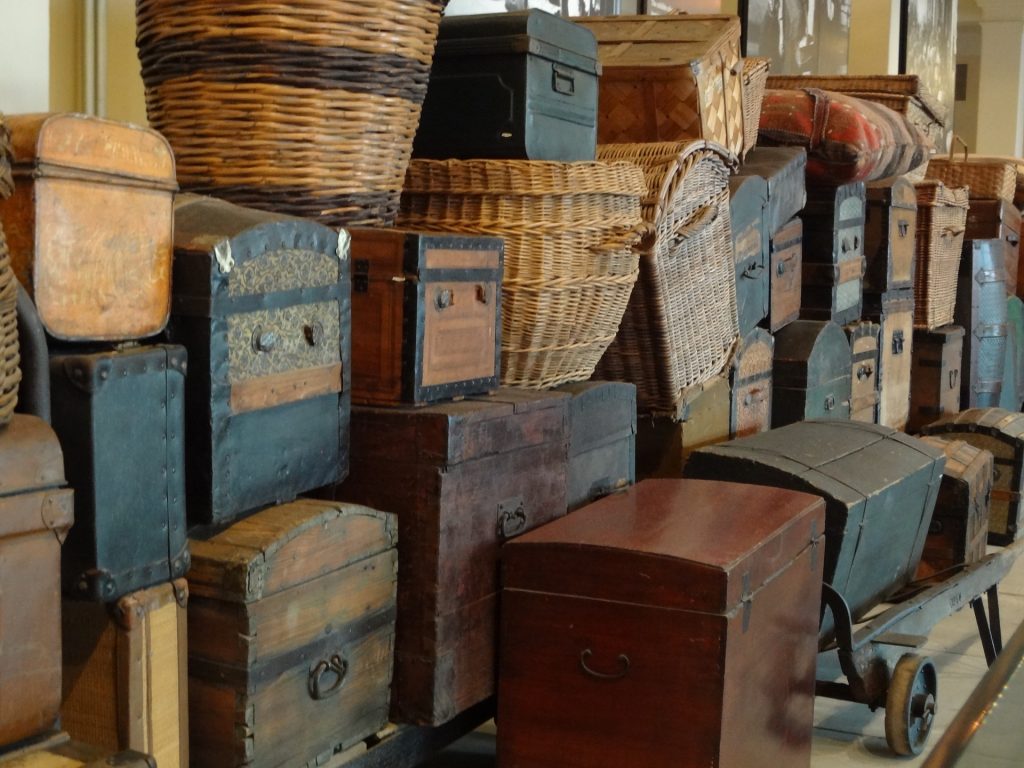 This is the very first exhibit in the museum. Once used as a baggage collection area for the immigrants' belongings, it now displays some of the actual trunks and pieces of luggage that were once brought to the island.
Treasures from Home
Third Floor
Thanks to donations from many American immigrants and their children, this exhibit displays a collection of artifacts that immigrants carried with them on their journey to their new home. Considered to be cherished belongings, you'll find items like bibles and prayer books, family documents, handmade clothes and linens, cookware, dolls and more. This collection not only represents many different cultures and traditions, but gives you perspective on how the immigrants prepared for life in America.
The Kissing Post
Ground Floor
The Kissing Post doesn't have any artifacts on display, but is a small hallway marked by a plaque – where families and friends would reunite for the first time on American soil. You can only imagine the intense emotions that filled the halls as immigrants waited for hours to see their loved ones come through the Registry Room doors.
Silent Voices
Third Floor
In the almost 30 years that Ellis Island was abandoned, a number of photographers visited the island to document the dilapidated state of the silent and empty buildings. Those pictures, combined with various furnishings discovered on site, are displayed in this exhibit.
Peopling of America Center
Ground Floor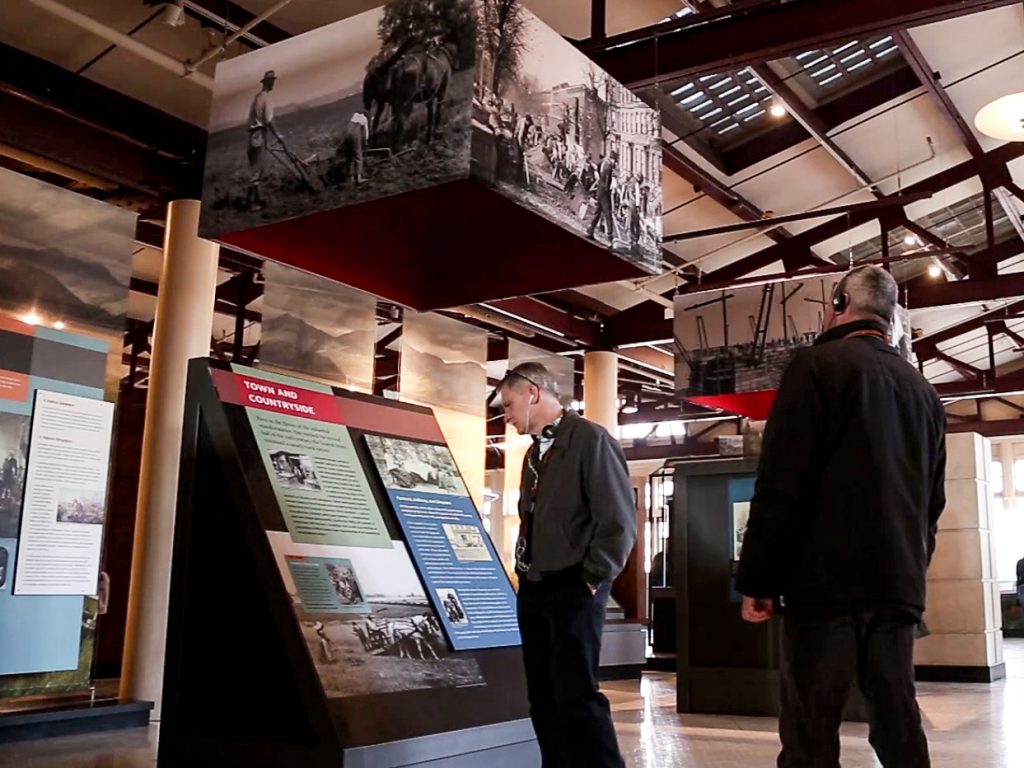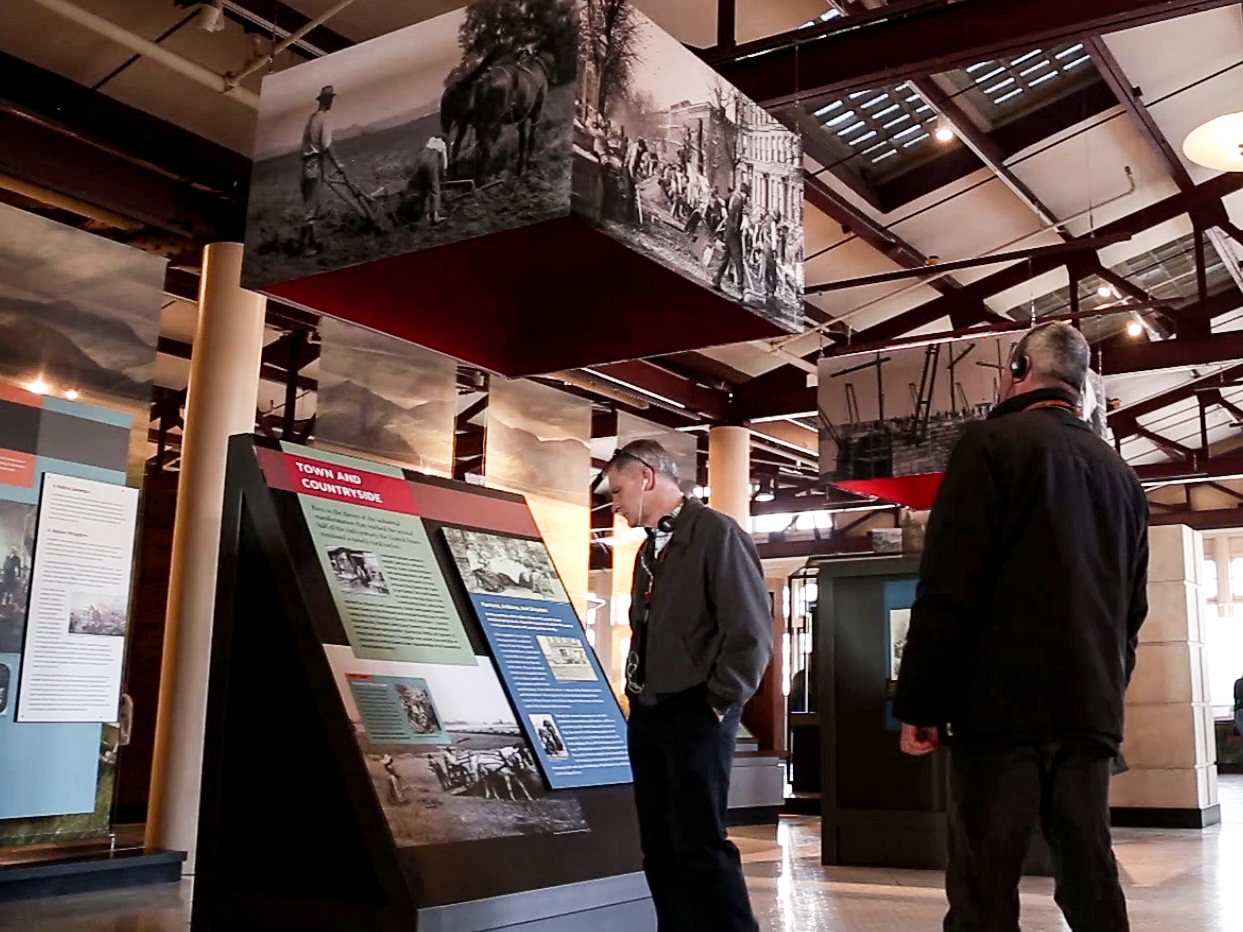 This massive exhibit focuses on the immigration that took place in America both before and after Ellis Island. It starts pre-Ellis, with Journeys: The Peopling of America. Chronicling the years from the 1550s – 1890, it shares the stories of Native Americans, early British settlers and first-hand accounts of immigrants during both the Colonial and Victorian eras.
Peak Immigration Years
Second Floor
This exhibit is a further look at the immigration peak from 1880-1924, right when Ellis Island was open, and during which the United States witnessed the largest migration of people in history.
Hearing Room
Second Floor
For Ellis Island immigrants, this small room was the most intimidating. It's where those who were chosen for a legal hearing were kept, while they awaited their turn in front of the Board of Special Inquiry. There were at least 3 boards in session daily, with a fourth added during the busy seasons. Each one held between 50-100 hearings daily. The room has now been restored to look as it did around 1911.
Dormitory Room
Third Floor
Restored to its original 1908 appearance, the Dormitory Room shows you the bunk beds and wire-mesh mattresses that detained immigrants would sleep in. These were once filled to capacity nearly every single night.
Ellis Island Cafe
Ground Floor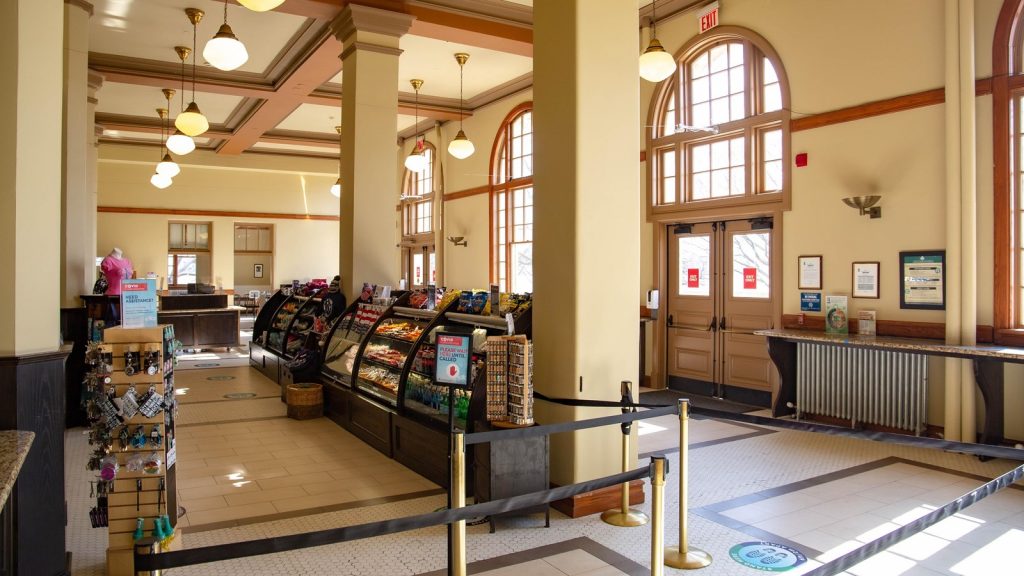 The cafe is the food court of Ellis Island. You'll find typical American cuisine like burgers and sandwiches, plus daily food specials inspired by the various cultures of Ellis Island immigrants.
"Island of Hope, Island of Tears"
Ground Floor
This short film visually immerses you in the Ellis Island experience. You'll see real footage of Ellis Island immigrants, overlapped with first hand accounts about what the immigration process was really like.
Restoring a Landmark
Third Floor
Here you will discover all of the research and planning that went into the years-long restoration of Ellis Island. After being abandoned for decades, a team of architects and artisans came together to bring this incredibly important monument back to life.
Through America's Gate
Second Floor
Walk step-by-step through the immigrant experience at this exhibit. From first arrival, to waiting in massive crowds in the Registry Room, to the final moments when you have your medical and legal examination. Most immigrants waited hours and hours just for a few nerve-wracking minutes before they could be cleared.
Ellis Island Chronicles
Third Floor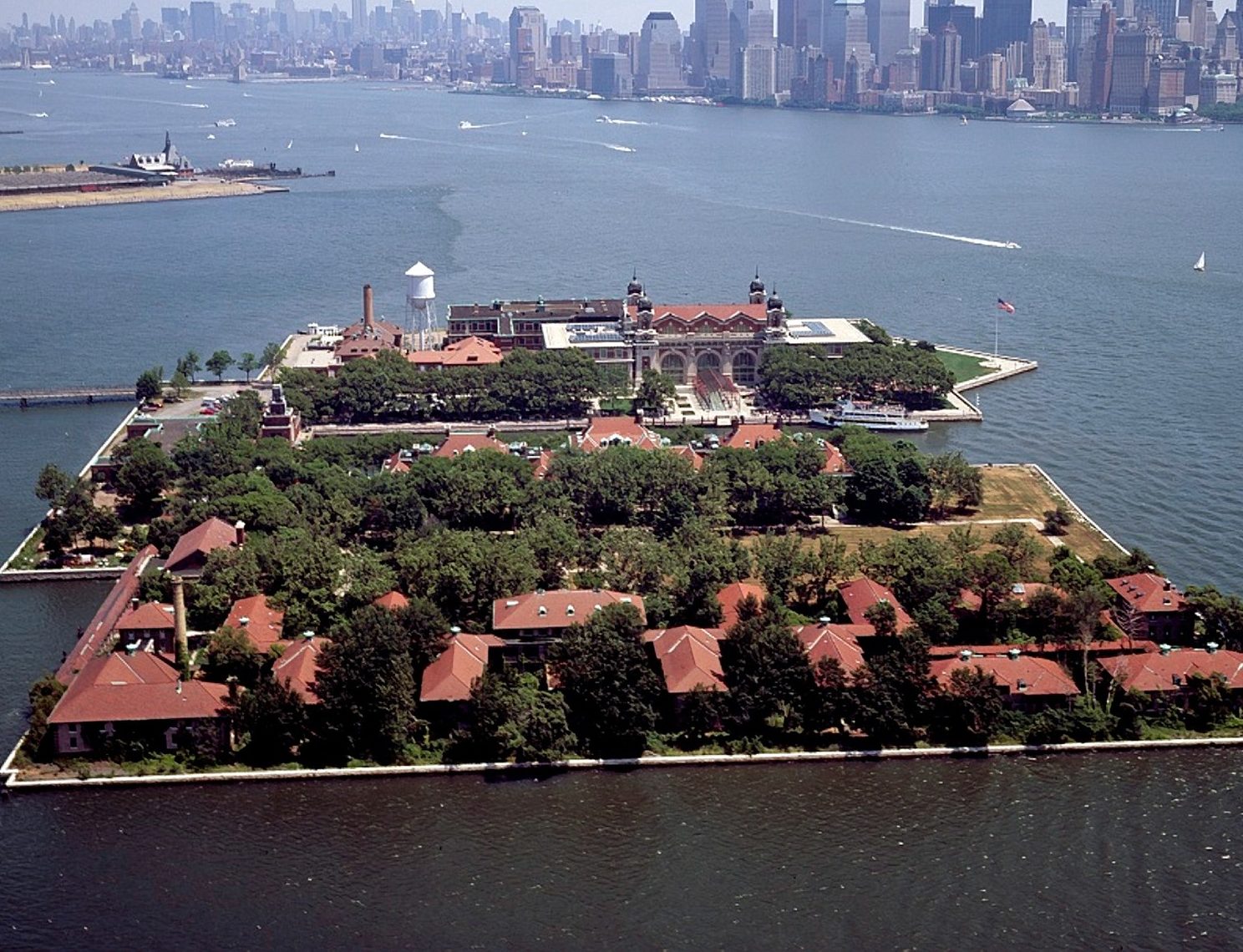 This exhibit explores the physical history of Ellis Island, discussing its expansion and building structures using both archival images and scale models. It's fascinating to see all of the hard work and crises that were addressed throughout the years – in both the building aspects of the island and immigration policy.
Flag of Faces
Ground Floor
This is an interactive exhibit made up of hundreds of photos, that also allows you to submit photos of you, your family or your ancestors. The Flag of Faces is a giant digital mosaic that weaves together portraits throughout history. It changes every day – celebrating the diverse makeup of American citizens and showcasing people from all walks of life and timeperiods. There's even archival images from the museum too. User-submitted photos are added through a $50 donation per entry.
Frequently Asked Ellis Island Museum Questions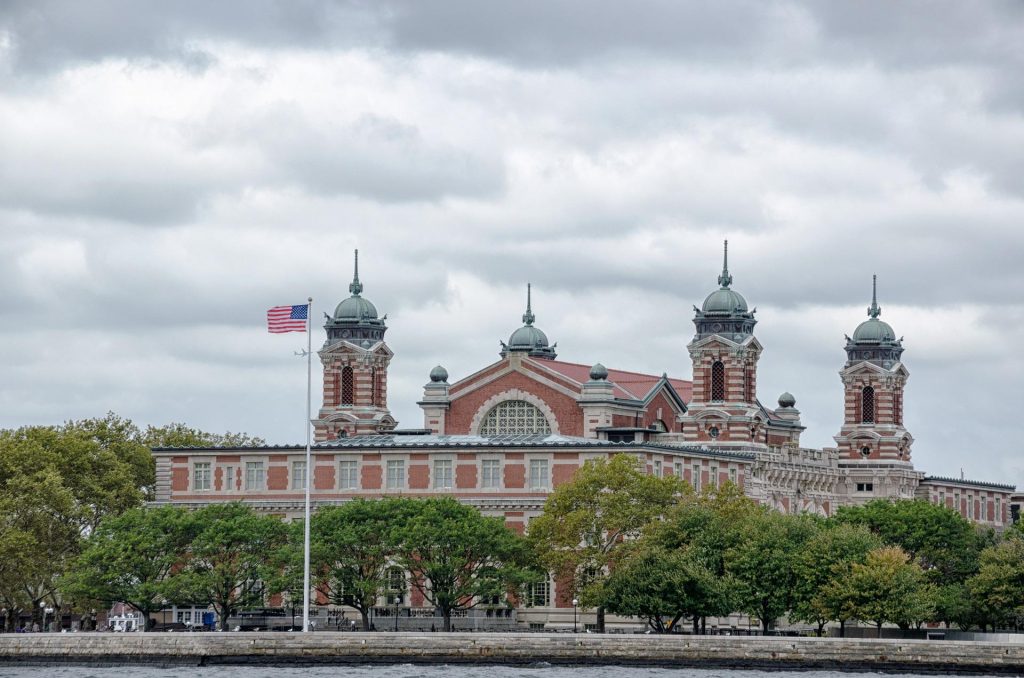 Is the Ellis Island immigration museum free?
Yes. Admission is completely free (included with your Statue of Liberty ticket) and even includes an audio guide tour in English, Spanish, French, Italian, German, Mandarin, Russian, Arabic, Hindi, Korean, Portuguese and Japanese.
When is the Ellis Island museum open?
The museum is open every day from 9:30 a.m. – 4:45 p.m. It will be closed on Thanksgiving and Christmas Day.
Does the museum cover more recent American immigrants?
There's actually an entire exhibit dedicated to immigrants today. The Peopling of America Center also features The Journey: New Eras of Immigration. It focuses on immigration post 1954 (when Ellis Island shut down) all the way to the present day. The exhibits discuss modern technological progress and the many challenges faced by immigrants around the world. Plus, you can quiz yourself in the "Citizenship Gallery" with questions that are asked in the test to become an American citizen.
How do I find my ancestors at the Ellis Island museum of immigration?
If you believe you have family that emigrated through Ellis Island, research on your ancestors can be done at the American Family Immigration History Center. The computers at this research center contain a cast archive of 65 million searchable records. For $7, you'll also have access to various research assistants who can answer questions and help you in your search. It operates from 10:00 a.m. – 3:30 p.m. daily and each slot is 30 minutes. 
Is the Ellis Island National Museum of Immigration good for kids?
There's multiple exhibits that are suitable for children. It's not the kind of museum that has lots of fragile stuff sitting around, so you don't have to be super nervous or careful when walking around. There's even an exhibit called "Be An Ellis Kid", where your children can imagine being an immigrant through interactive objects and video.  Or you can check out the Be A Junior Ranger program and give your child the chance to learn more about Ellis Island while earning their very own badge!
How can you get to the Ellis Island immigration museum?
Transportation to the museum is provided exclusively by the Statue Cruises ferry. They depart from both Battery Park in NYC and Liberty State Park in New Jersey.
Honoring our nation of immigrants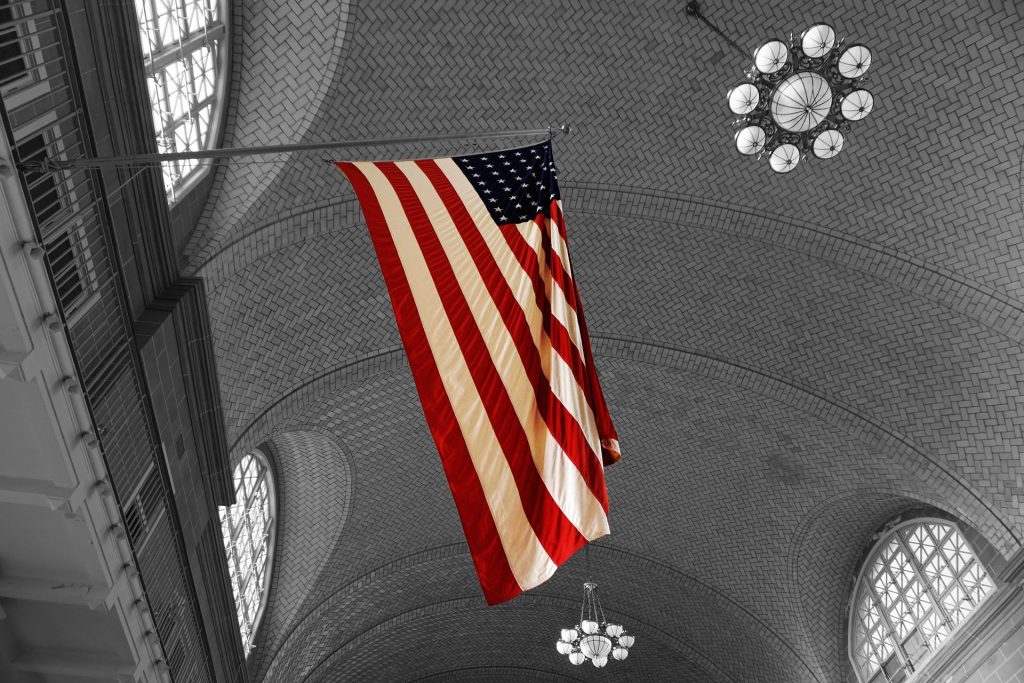 A lot of time, care and money was put into the restoration of Ellis Island. Multiple fundraising tactics were created, including the still growing Wall of Honor. All of this work for a place that, to millions of people, was the beacon of hope for a fresh start. 
Today, that very same building honors those immigrants by recognizing the impact they have had on our nation and acknowledging that we would not be the same without their presence. Which is why I believe that visiting the museum is a necessity anytime you head out to see the Statue of Liberty.