Where To Get Statue of Liberty Tour Tickets Plus Top Deals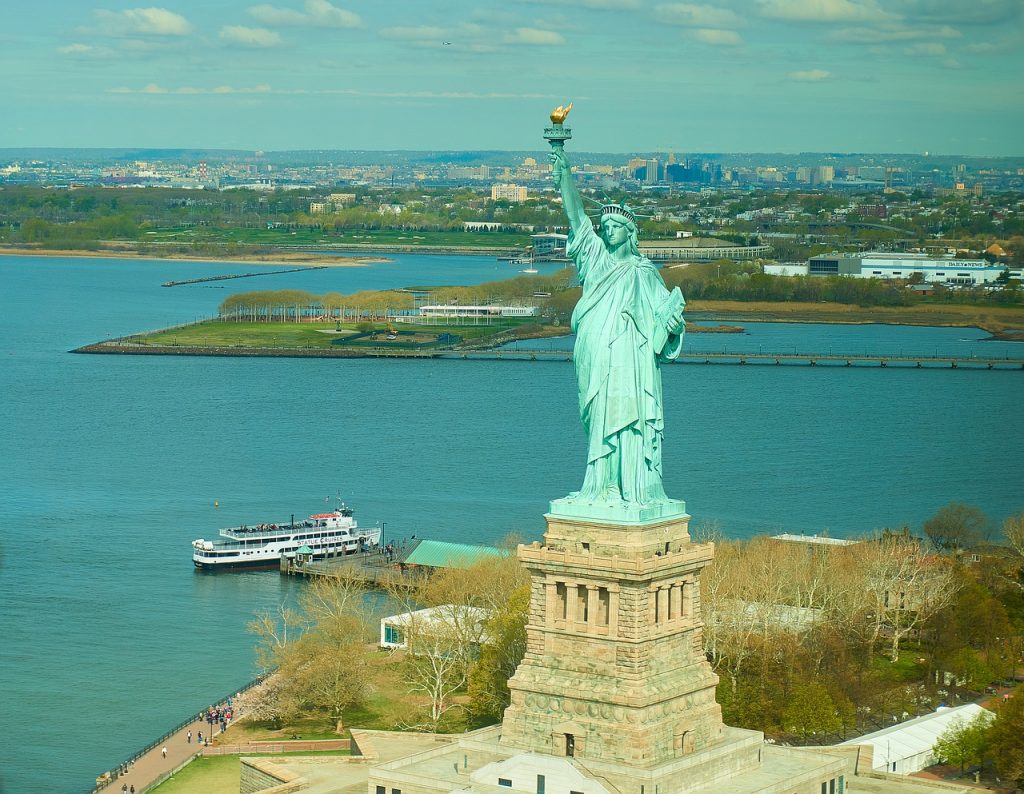 Want to visit the statue but don't know where to get Statue of Liberty tour tickets? While I do wish finding the best tickets was simple, unfortunately, that's not the case. There are dozens of online sellers and different ways of seeing the statue.
In this post, I'll discuss all the various places to purchase tour tickets for the Statue of Liberty, what to expect when you're buying and where to find some of the best deals.
Online travel agencies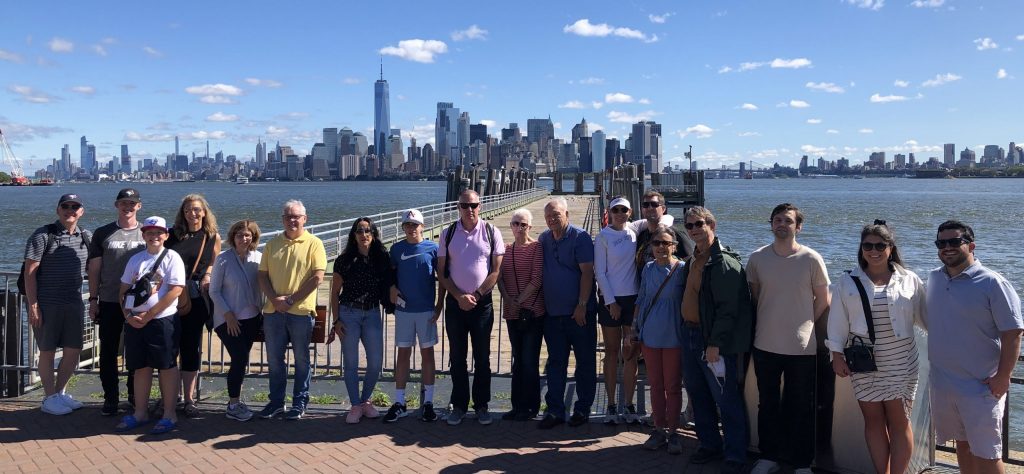 One of the most common places to purchase tickets is from online travel agencies — or OTAs as you'll hear them called. Rather than having to research each tour company or vendor individually, these websites have dozens of options for you to compare and choose what works best for you.
They're often designed to be easy to navigate and have the necessary information front and center. And they're usually what shows up first when you Google something like "Statue of Liberty tour tickets." (Go ahead and give it a try.)
Browsing these websites is also a great way to just get a general idea of what's possible and available as well as how much money you'll be spending.
Some of the most popular online travel agencies include:
Pros and cons of online travel agencies
When it comes to getting Statue of Liberty tour tickets from OTAs, there's the good and the not so good.
The pros:
It's much easier to streamline your search on one site. The navigation is simple, and the user experience is top-notch.
You can collect tons of information with less time and effort. You can compare and contrast different vendors. There are plenty of reviews and photos to reference, too.
The cons:
Sometimes these sites have outdated or incorrect information. If you've settled on a few top choices, I recommend cross-referencing the information you have with what is listed on each company website. You may notice one or two differences that could result in you altering your top choice.
They may not have the best rates. Often the tour company will offer people who book directly through them (or who've subscribed with them and then book) a discount. This is something we do for our tours. It's worth checking with the tour provider to see if they have a deal.
Tour companies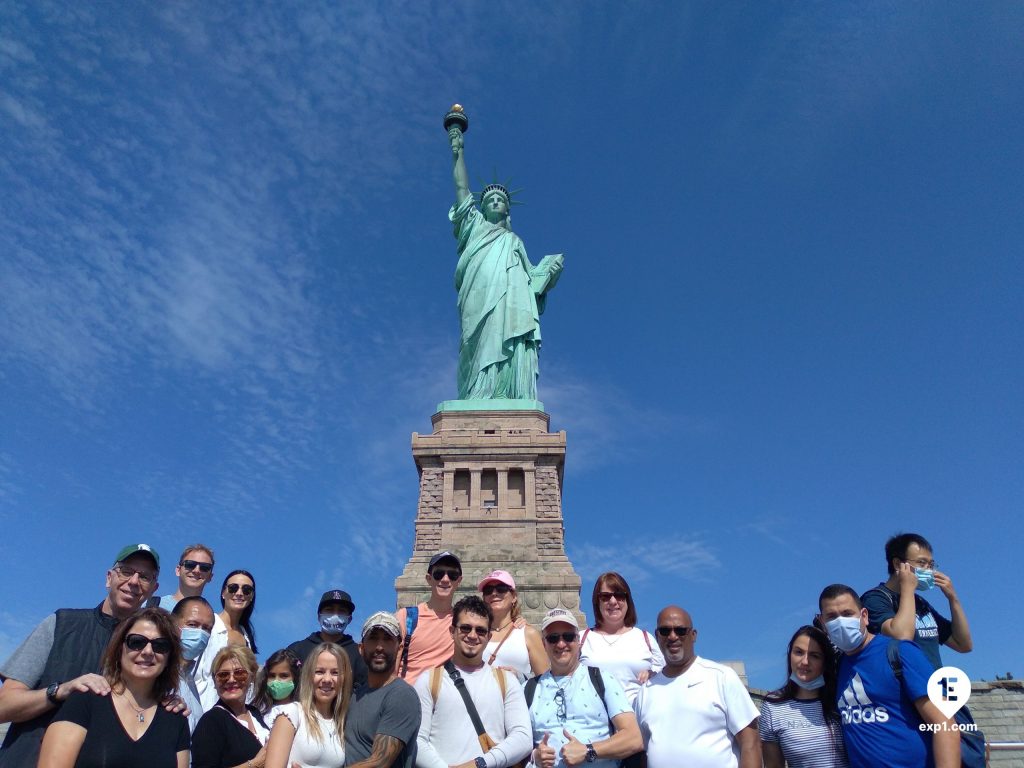 Another option for purchasing tickets is directly from tour companies. The price of the tour will usually include the cost of the ticket. Then you have the added bonus of getting an informational tour and, in most cases, a New York local at your disposal for a few hours.
When looking for the best tour company to book with, there's a few things you should keep an eye out for.
Good reviews
While reviews can be a tricky field to navigate, a majority of positive reviews is a good sign that the company is reliable and worth the money.
Reviews can also help you decide who to book with. Maybe something specific that you're looking for will stick out in the feedback.
History of being in business
There's nothing wrong with booking with a new company. But many years in the business tells you that a company knows what they're doing and is successful enough to stick around all that time. Plus, they probably have the expertise to answer your questions or deal with any issues you may have.
Awards
Some tourism and travel sites, such as Trip Advisor, award businesses for their high performance.
The Trip Advisor's Travelers' Choice award is given to exceptional travel experiences that are among the best in the world according to the people who've done them (i.e. reviewers like you). Any business with this or another official award is certainly a safer bet.
Information up front
When researching potential companies for Statue of Liberty tour tickets, be sure to take a look at their website as well. If they don't share much information online and request an email before they'll give you the scoop, that could be a reason to back off.
Here are things to look for on tour websites:
Tour length
A clear list of what's included with your tour
Cost
Accessibility information
Reviews
Refund policy
Companies that care about their guests will put as much information as possible about their tour — giving you a complete idea of what you're paying for. There's no need to deal with vague information.
Other Statue of Liberty tour experiences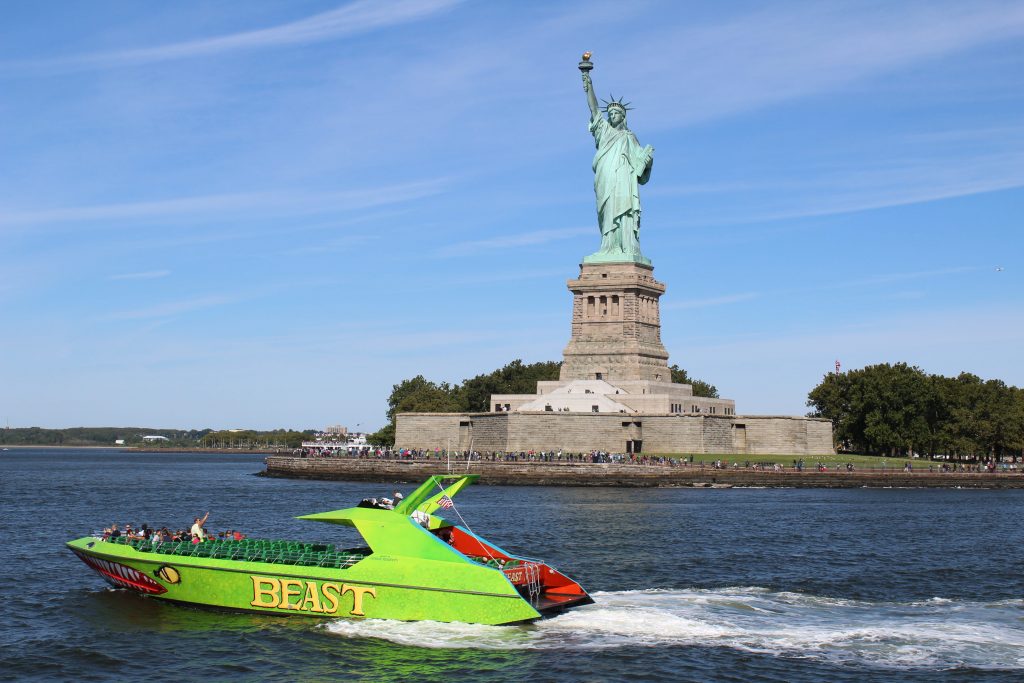 Not every trip to the Statue of Liberty takes you on Liberty Island. In fact, there are a number of cruises that just take you near the island and around New York Harbor.
These experiences can be great if you're looking for something quicker and less complicated. But be aware that many of these vendors advertise themselves as a Statue of Liberty cruise without mentioning that they don't have access to the island.
So if visiting the museum or going inside the statue is important to you, be prepared to skip these.
Some of the providers of these experiences include:
How to get deals for Statue of Liberty tours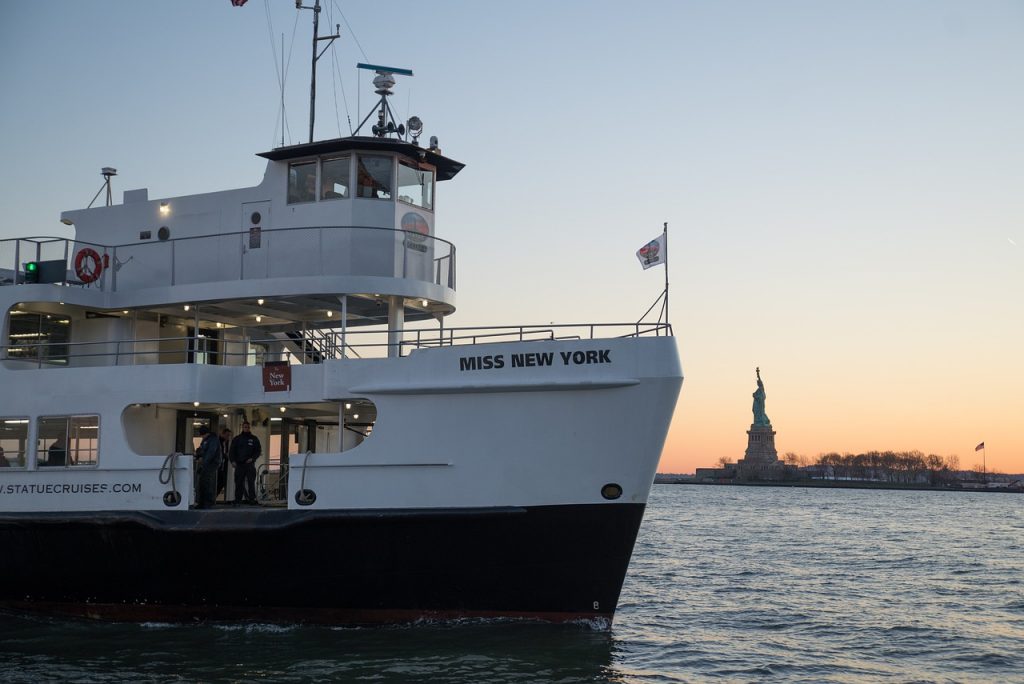 Depending on what type of experience you're looking for, prices may vary. If you also want to be guided around Ellis Island, you'll wind up paying a bit more for a longer experience. Most likely, the cost will be between $35-$60 per person for the average tour.
But cheaper isn't always better. Typically, the cheaper experiences involve less. So you have to compare what's included with the cost per ticket. Here are some of the best deals you can find right now.
Three best deals
While there are options for shorter visits, the full version of this 3.5-hour tour gives you a comprehensive overview of both the Statue of Liberty and Ellis Island. Your NYC guide will bring you to both Liberty and Ellis islands, sharing the story of the statue and the history of immigration in the United States.
Price: $67 per person for the guided tour of both islands
Rating: 5 stars
Length: 4 hours (3.5 hours guided)
Reviews:

Absolutely LOVED this tour! Chris Triebel was one of the best guides I have had in a long time. He made it fun and interesting. Highly recommend this tour. We had 2 kids with us and he made it exciting for them too. I would suggest you are prepared for a long tour, and wear comfortable shoes!
Mark was awesome! He's definitely passionate about the city and its history. A wonderful experience for my first time in NYC.
Great experience with a great tour guide…Kevin Lawrence. He was funny and knowledgeable. He made the tour even more interesting with his stories.
Our express tour is perfect for those who want to see and learn about the statue, but don't have the time or interest for Ellis Island. The price includes your ferry ticket and access to the museum at Liberty Island, plus an expert guide who will provide insider tips on how to make the most of your visit to NYC. (All of our guides have wonderful feedback, including me! Check out my review below. 😊)
Price: $59 per person
Rating: 4.9 stars
Length: 3 hours total (4 hours if you visit Ellis Island), 2 hours guided
Reviews:

What a fantastic tour with a GREAT guide! Gabby was wonderful and even during a pandemic with masks and distancing our group was able to have a great time and learn a lot. We learned SO much and were super impressed with Gabby's knowledge and excitement for the history of this great city!!
Nicola was a wonderful tour guide and consistently provided insight on not only the Statue of Liberty grounds, but also on New York altogether. We took his advice on food, travel, and other sights to see after our 2 hour tour. He made our trip to NY complete.
Very informative and fun without taking too long. Ibeth made the information fun to listen to and gave us some great insight into the history of Manhattan and the statue.
Much like the first option, this tour includes a guide through both Liberty and Ellis islands, but it also includes bus transportation to and from Times Square and a tour of the 9/11 Memorial.
Price: $108 per person
Rating: 4.5 stars
Length: 6 hours
Reviews:

Our guide LeeAnn was fabulous. She was knowledgeable about NYC, it's history, and gave us so much good information. Loved the tour, we were able to cross several items off of our list in one tour. We would highly recommend Viator tours!
Tour guide Cesar was excellent. Be prepared for a major hike around the area before the Statue Liberty tour starts. From the starting point at the Battery Park up through Wall Street and reaching the 9/11 Memorial then hiking back to Battery Park to wait for the boat to the Statue and Ellis Island. Wear comfortable shoes. Communication by the tour provider was excellent, ease of booking, voucher availability, final instruction for transportation including all local number for tour guide contact and office. 7:15 AM call was returned within 3 minutes. Statue of Liberty and Ellis Island Museum was a tour that exceeded all expectations. Return trip was directly to the hotel, very nice touch. All in all a great tour with a great guide.
The most bang for your buck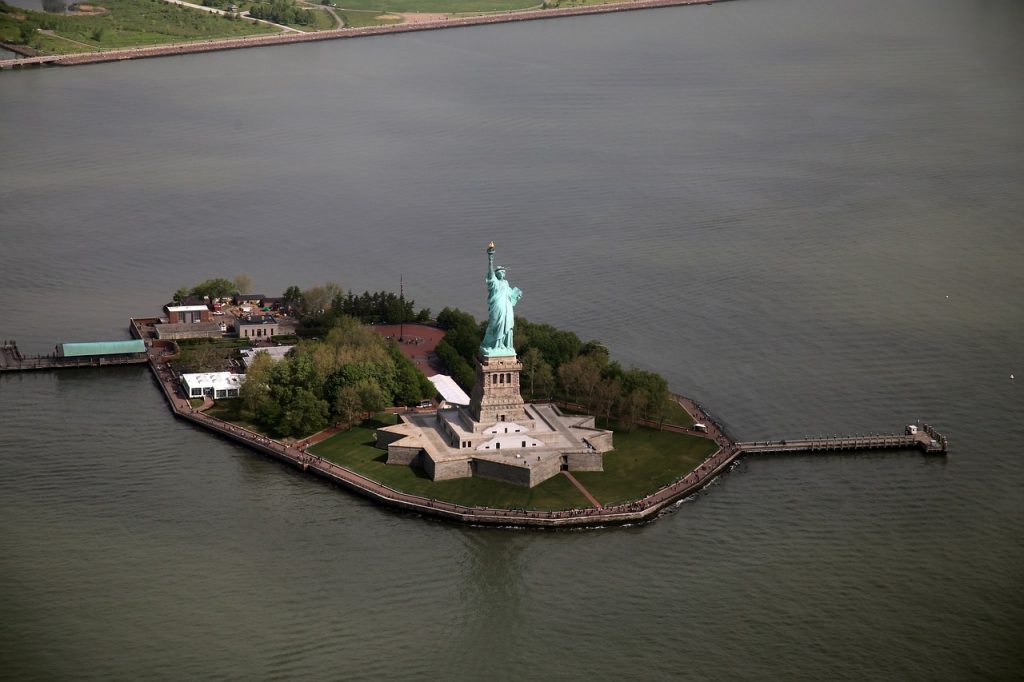 No matter where you buy your Statue of Liberty tour tickets or what type of experience you prefer, touring Lady Liberty isn't necessarily a cheap experience. Guided tours and especially boat cruises can be quite pricey, so it's a good idea to do the necessary research well in advance of your planned visit.
Take the time to make a thoughtful decision. After all, you want this to be perfect. Plus, at the end of the day, you'll be better prepared and know exactly what to expect. This will make your visit so much easier and allow you the freedom to just enjoy your time.
Looking for more advice for your trip? Check out my 11 tips for visiting the Statue of Liberty, great for first-timers!