Where to Park for the Statue of Liberty: Garages and FAQs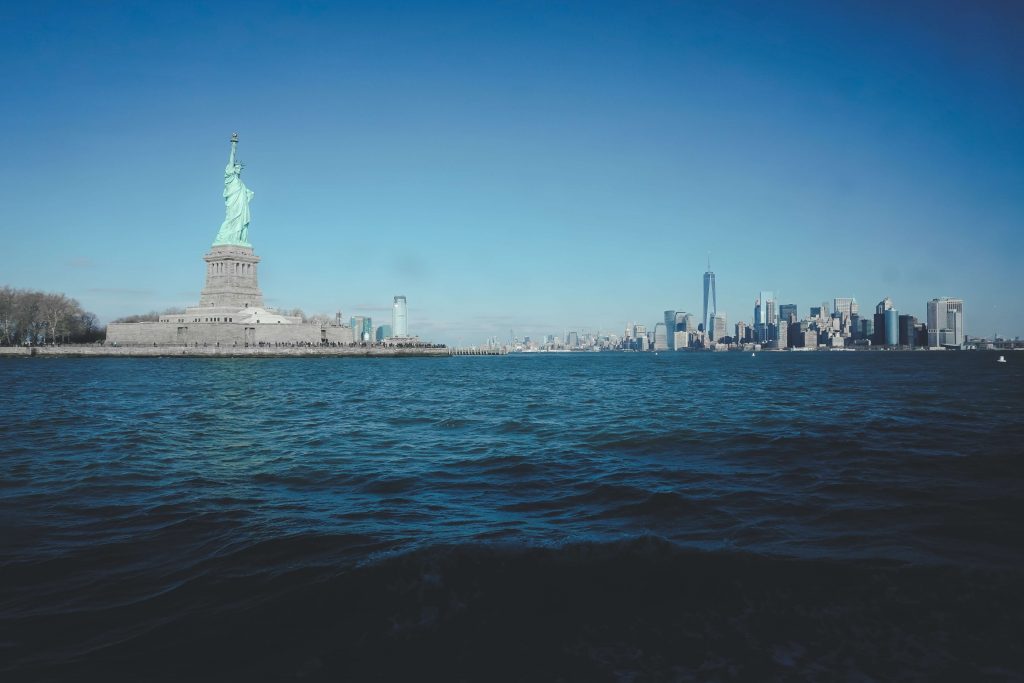 Seeing the Statue of Liberty in person is a must-do experience when you're in New York. Unfortunately, getting there is slightly complicated. Whether you're coming from New York or New Jersey, you have to take the Statue Cruises ferry to get to Liberty Island.
From New Jersey, you would board the ferry at Liberty State Park (which actually has its own parking lot). But from New York, you need to board at Battery Park, the southernmost point of Manhattan.
Battery Park is accessible by subway — and it's one of the most convenient ways to reach the ferry — but many people visiting still prefer to drive for one reason or another.
While Battery Park doesn't have its own parking lot, there are many options for parking nearby. So much so that it can be a tad overwhelming. This guide on where to park for the Statue of Liberty will help you choose which parking option is best for you and make planning your visit a bit smoother.
Where to park in NYC for the Statue of Liberty
If you're looking for parking near Battery Park, here are some options. All of them are within a 5-minute walk from where you'll board your ferry.
Ocean Parking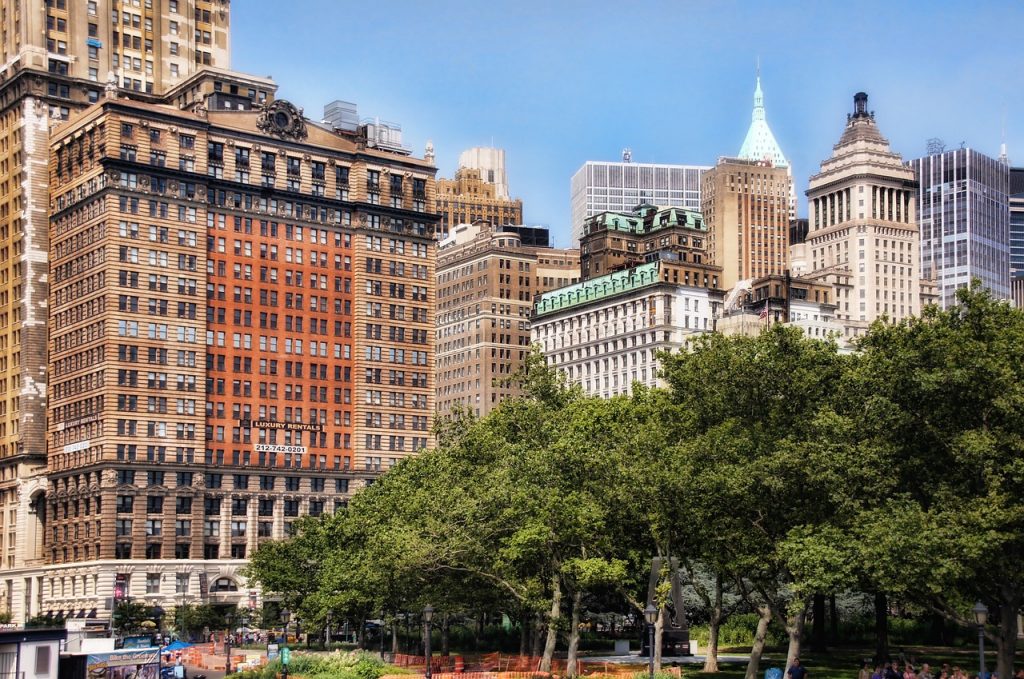 The Ocean Parking garage is directly across the street from Battery Park, along the West Side Highway. It's the bottom level of a Moinian residential building, with green PARK signs at the entrance.
Because of its location and the residential complex above it, the lot is a bit tight and not as spacious as some of the others. So it's best to reserve for free online ahead of time.
Cost: $25 for up to 10 hours
Location: 1 West Street; across the street from Battery Park
Walking distance to Battery Park: 1 minute
Best for: Someone looking to park as close to Battery Park as possible
State Pearl Garage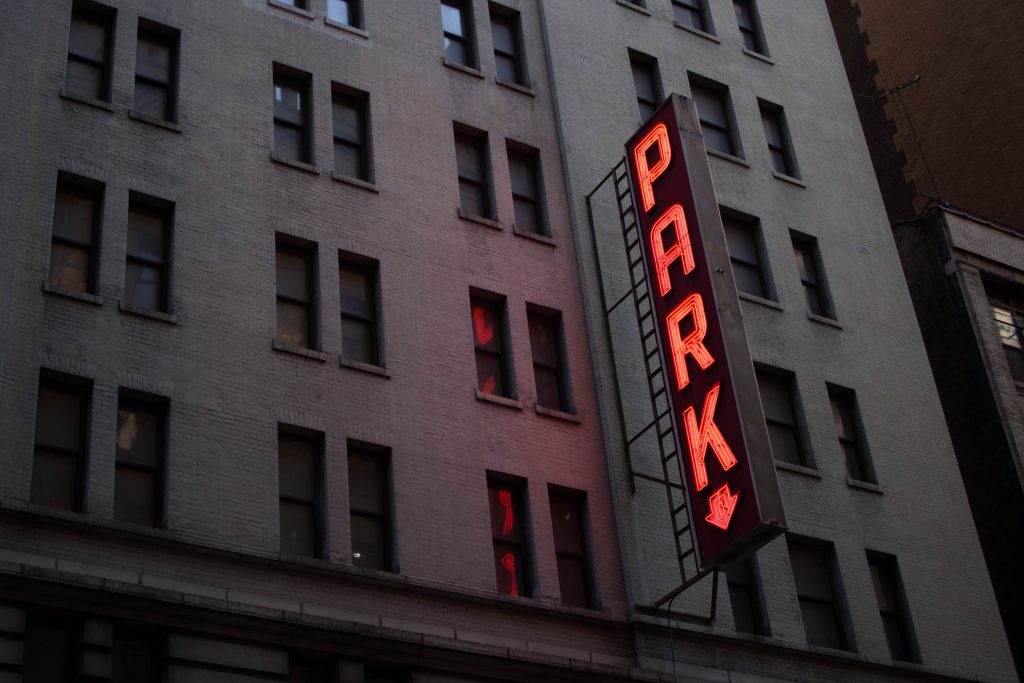 Near the opposite side of Battery Park is the State Pearl Garage. This lot is located at the base of a tall, black office building located just behind a Starbucks. The entrance is a bit tricky as the signs are dark and posted by the sides of the garage rather than at the top.
They don't take reservations ahead of time, so it's best to arrive as early as possible.
Cost: $24 for 1 hour; $29 for 2; $38 for up to 10 hours
Location: 1 Bridge Street
Walking distance to Battery Park: 1 minute
Best for: Location near Battery Park and the Financial District. Great for someone who wanted to explore a bit after seeing the statue.
LAZ Parking Battery Parking Garage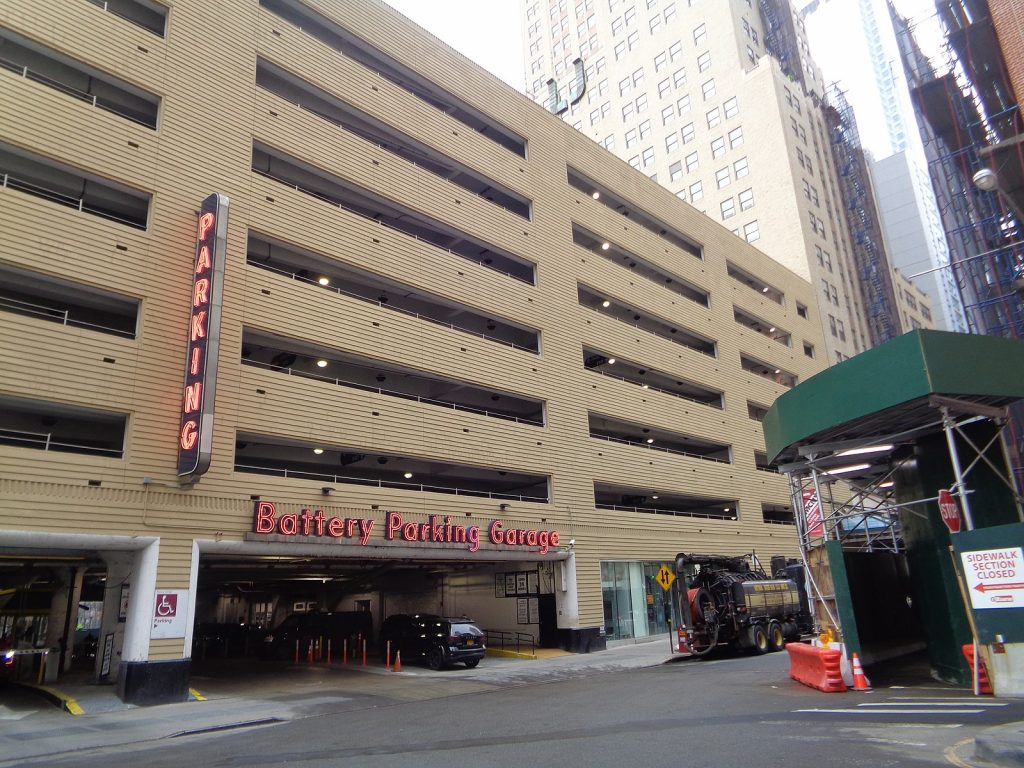 LAZ Parking Garage is the only option on this list that has the entire building dedicated to the parking garage. This means more space and less risk of running out of room.
The building is large, rectangular and light brown (with a big electric sign) making it pretty easy to spot. Because the building is right in between Battery Park and the World Trade Center, this is a great location for people that are looking to visit both in one day.
Cost: $22 for up to 2 hours; $32 for up to 12 hours
Location: 70 Greenwich Street
Walking distance to Battery Park: 5 minutes
Best for: People also visiting the 9/11 Memorial and World Trade Center
Battery Place Parking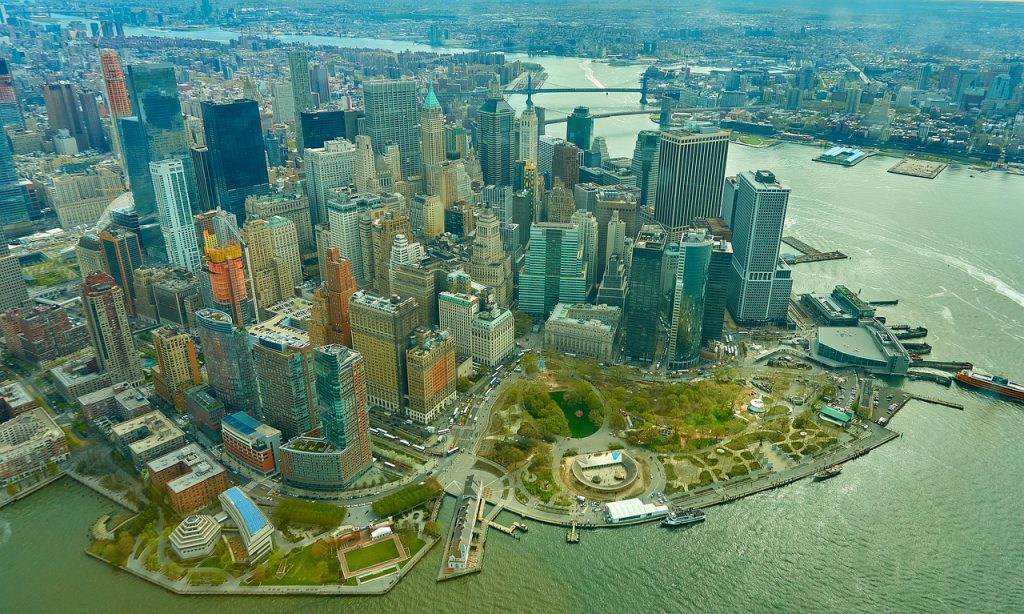 Tucked away in the Battery Park City residential community is Battery Place Parking.
The entryway is very small, at the end of a dead-end road, underneath a medium-sized brick apartment building. The location is not ideal; it's pretty out of the way compared to the other options. But it does have some of the best reviews and even offers electric charging stations.
Cost: $24 for up to 2 hours; $28 for up to 3; $40 for up to 10 hours
Location: 50 Battery Place
Walking distance to Battery Park: 4 minutes
Best for: Early risers. If you park between 5 a.m. and 10 a.m. and are out by 11 p.m., you only need to pay $20 for the day. This deal only works Monday-Friday.
Parking for Liberty State Park
Anyone driving to Liberty State Park in New Jersey can park for free if it's under two hours. But if you're staying longer or planning to ride the Statue Cruises ferry, the fee is $7 per car for up to 16 hours.
This might sound like a pretty sweet deal compared to NYC parking prices, and it is. But getting to the Liberty State Park from Manhattan can take anywhere from 30 minutes to an hour depending on traffic. It's an especially annoying drive after you've spent the day at the statue and are just trying to get back into the city.
So the cheap price isn't really worth the time and headache of dealing with all that traffic.
A few tips for drivers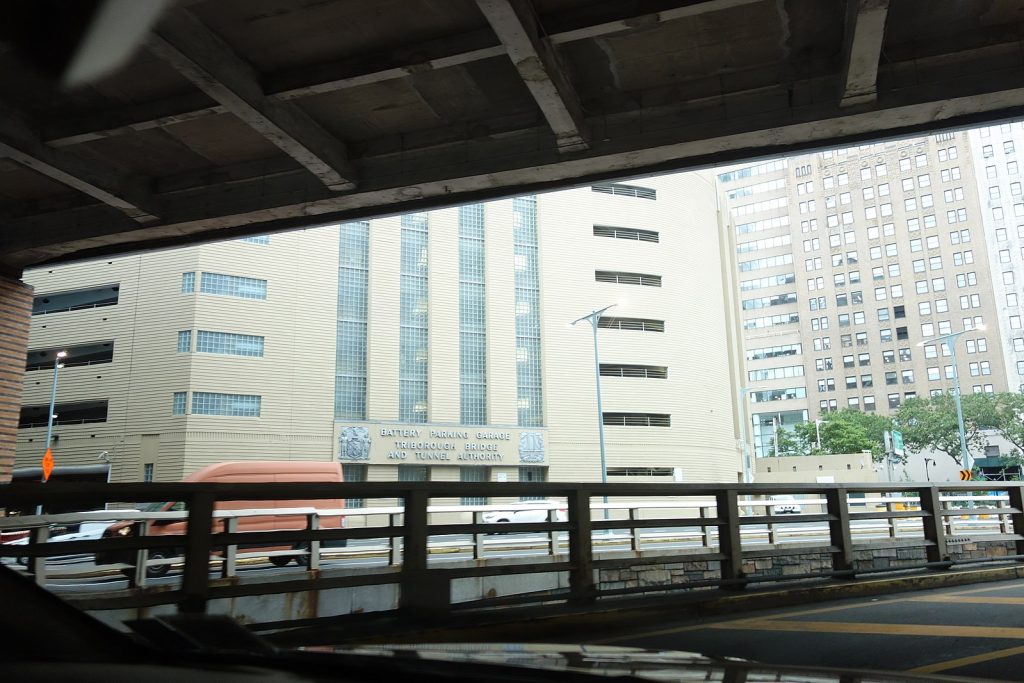 Looking to save money with parking for the Statue of Liberty? It's always great to feel like you've found a deal. Here are some tips for drivers as you hunt for parking.
Get there as early as possible. In some cases, it will actually save you money. But in all cases, it will guarantee that there is availability and a better chance to be able to park.
Don't leave anything super valuable in the car. While most places have good security, you never know what could happen.
Don't lose your parking ticket. Most garages will charge a hefty fee if you can't find it.
When you come back to pick up your car, leave plenty of time for it to be retrieved. Many of these garages often get overwhelmed with pick-ups, so it could take up to 20-30 minutes for your car to arrive.
What about metered parking?
Good question. As a local New York guide, I'm pretty familiar with the city, and I can tell you metered parking is scarce around Battery Park.
If you're feeling lucky, you can search for metered parking spaces on Battery Place (right along the park) but more often than not, they are all taken.
Visiting the Statue of Liberty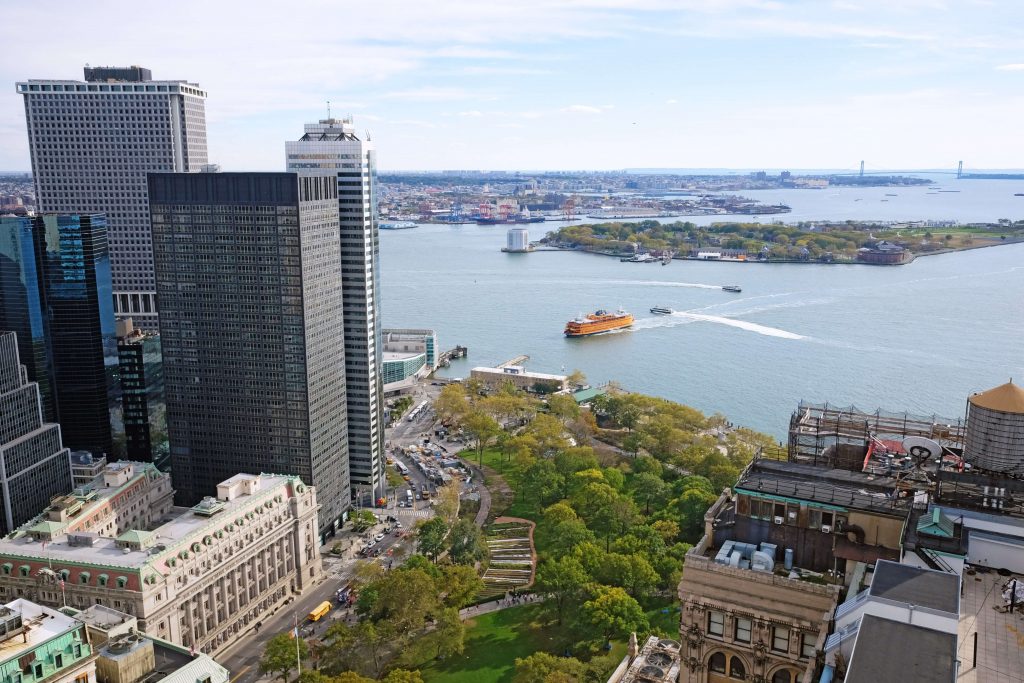 Whether you drive, walk or take the subway to Battery Park, that's only the beginning. Visiting the statue can be done in numerous different ways, all of which takes some planning.
Consider leaving the planning to the experts and join us on one of our guided Statue of Liberty tours. The express tour is the quickest and easiest way to see the statue — a three-hour experience perfect for travelers with a busy schedule. If you want the full experience, check out the Statue of Liberty and Ellis Island tour, our globally award-winning experience (really — we're ranked in the top 10 travel experiences on earth by TripAdvisor) that includes Ellis Island. Both tours are led by one of our expert guides, and we're also happy to answer questions about getting to the meeting point.
Whichever you decide, you'll be guaranteed a great time and wonderful, lasting memories.