One Perfect Day at the Statue of Liberty and Ellis Island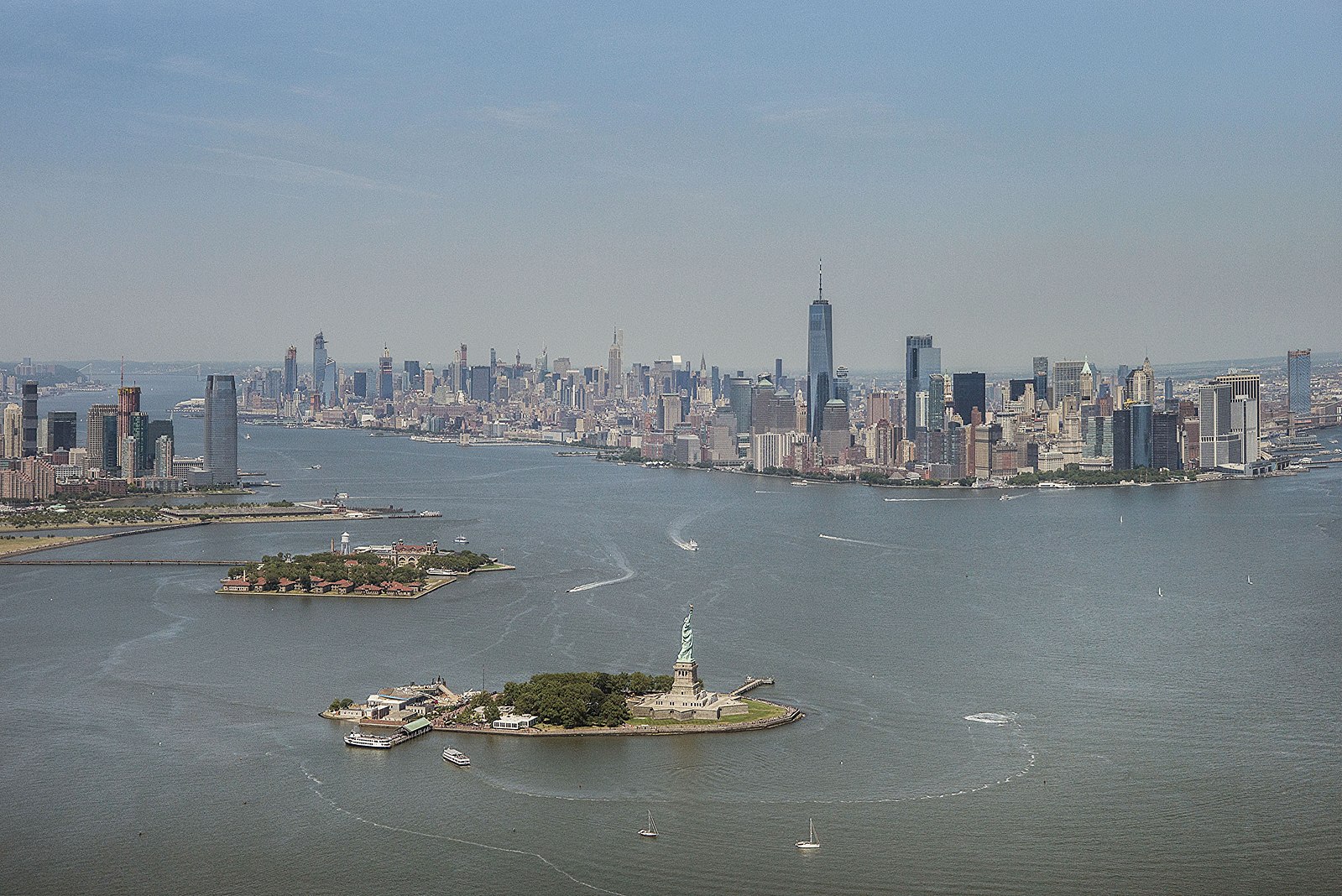 After years of being a tour guide in New York, I can say with confidence that visiting the Statue of Liberty and Ellis Island at least once is on almost everybody's bucket list. Even most of the locals I know have yet to make the trek, but they note that it's something they hope to do one day.
On top of that, people are always asking me for advice. What I think is worth seeing, the best way to budget time, etc. This itinerary answers (hopefully) all of those questions.
I'll walk you through my ideal day visiting both islands and fill you in on what I consider to be the ideal way to spend your time. Here is my perfect day at the Statue of Liberty and Ellis Island.
Have breakfast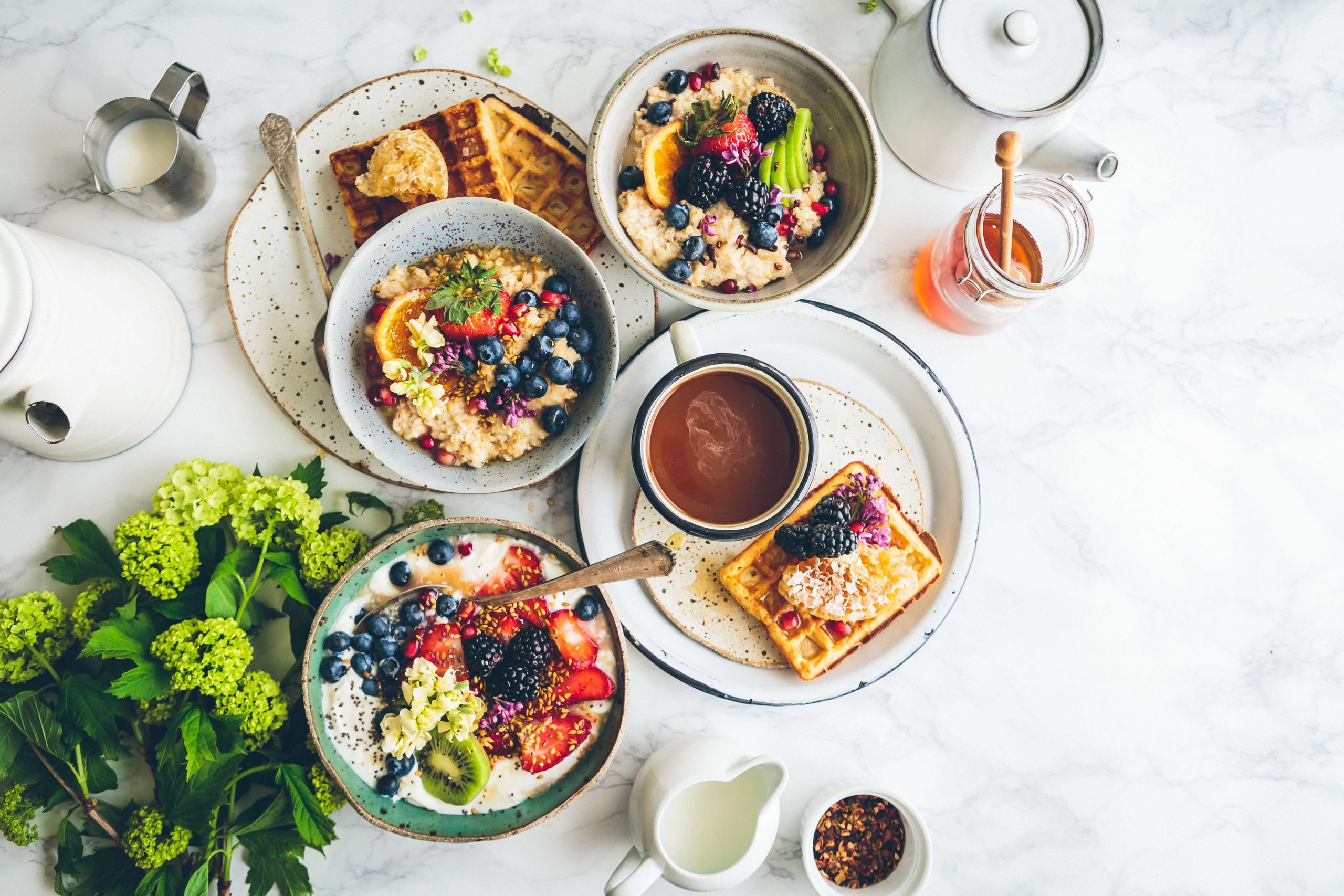 Personally, I much prefer a nice big breakfast before a day of sightseeing. But not everyone wants to get up super early.
If you're willing to be an early riser for a sit down meal, George's is only a five-minute walk from Battery Park. This longtime restaurant has been a staple of the neighborhood since 1950. You can get delicious omelettes, fluffy pancakes and pretty much any other breakfast staple you can think of.
Not looking to get up any earlier than you have to? Well, luckily, there's plenty of Starbucks and Dunkin' within walking distance from Battery Park. So if you happen to oversleep or you're just looking for something quick, there's plenty of options for a grab-and-go meal.
Catch the first boat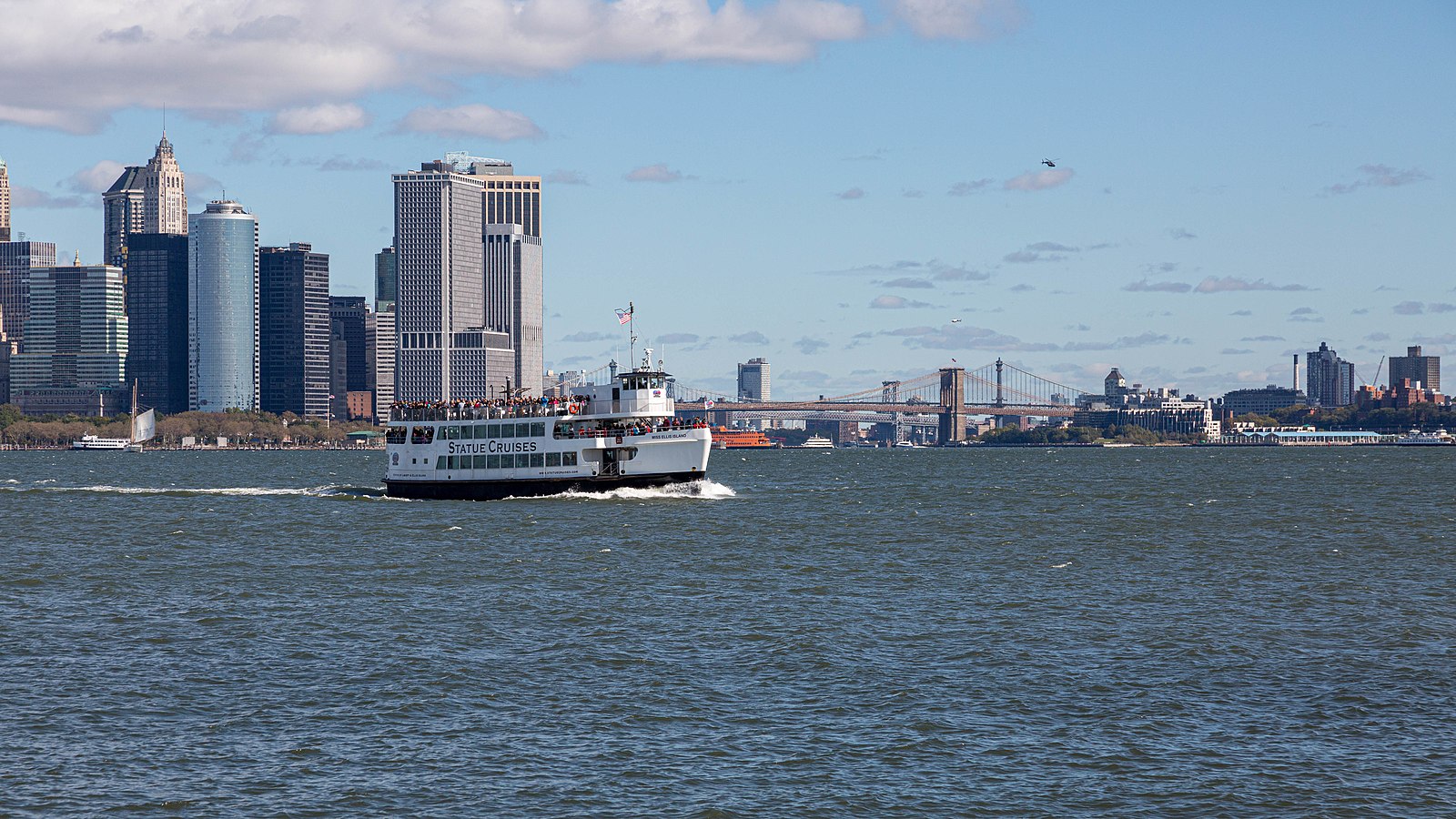 9 AM
One of the most important rules for visiting the Statue of Liberty is to leave early. Waiting until midday means longer lines and more crowds.
While waking up super early is never fun, it's worth it in order to catch that first ferry boat at 9:00 am and be one of the first people on Liberty Island. You'll also spend less time waiting in the security line and not have to deal with too many people. I try to be in line 15-30 minutes before the first boat is scheduled to depart, to make it on the ferry with plenty of time.
The timing of this might change depending on the season. In the summer and during the busy months, the first boat will actually leave at 8:30. I always make sure to double check the boat schedule before my visit.
Visit the Statue of Liberty Museum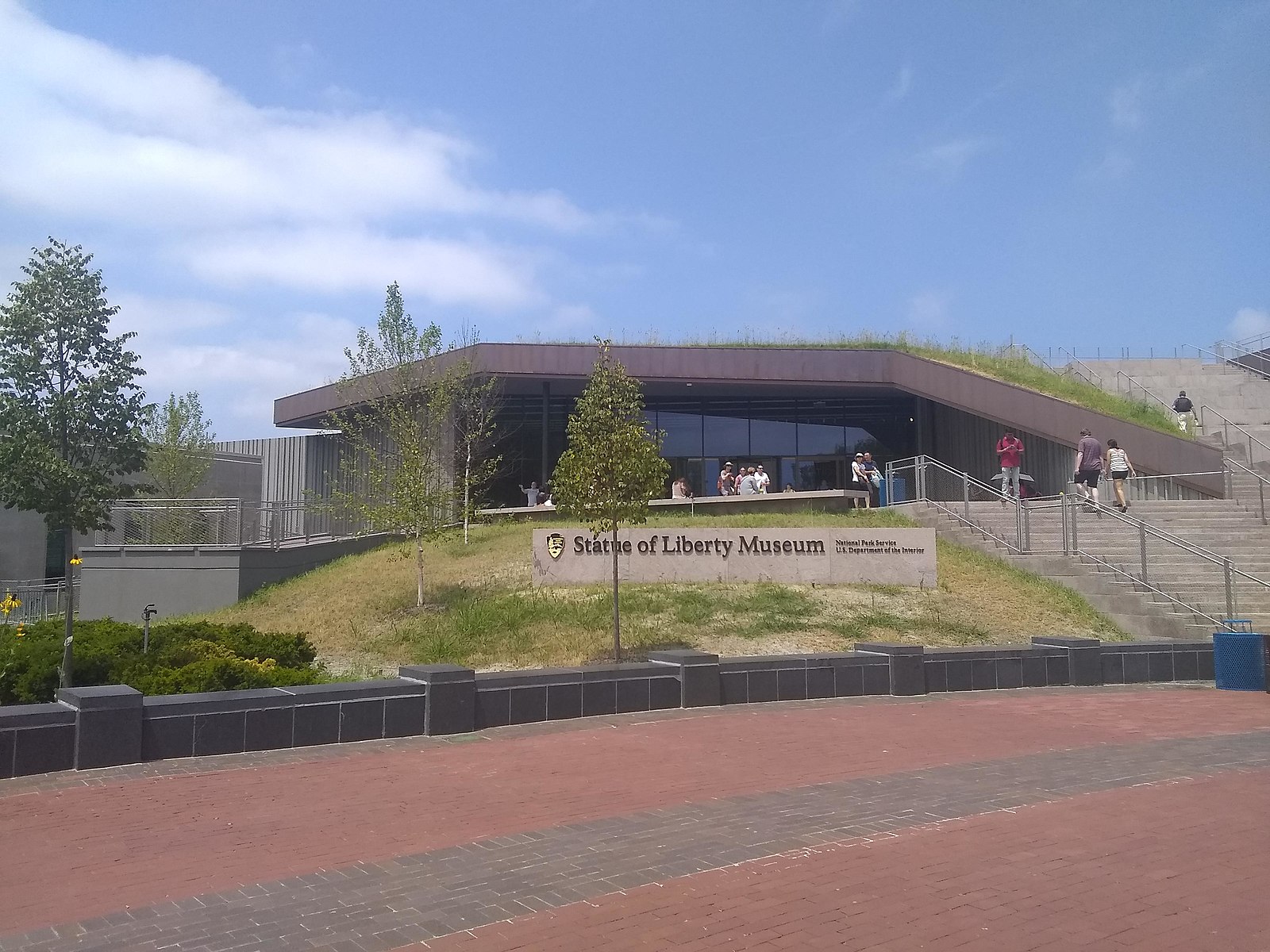 9:15 AM
The best way to start your time at Liberty Island is at the Statue of Liberty Museum. You can learn everything there is about the statue before you see her in person. There's films, interactive exhibits and even the original torch on display.
I love to learn about why the statue was created, how it was built and the significance she has in both New York and the United States.
Climb the pedestal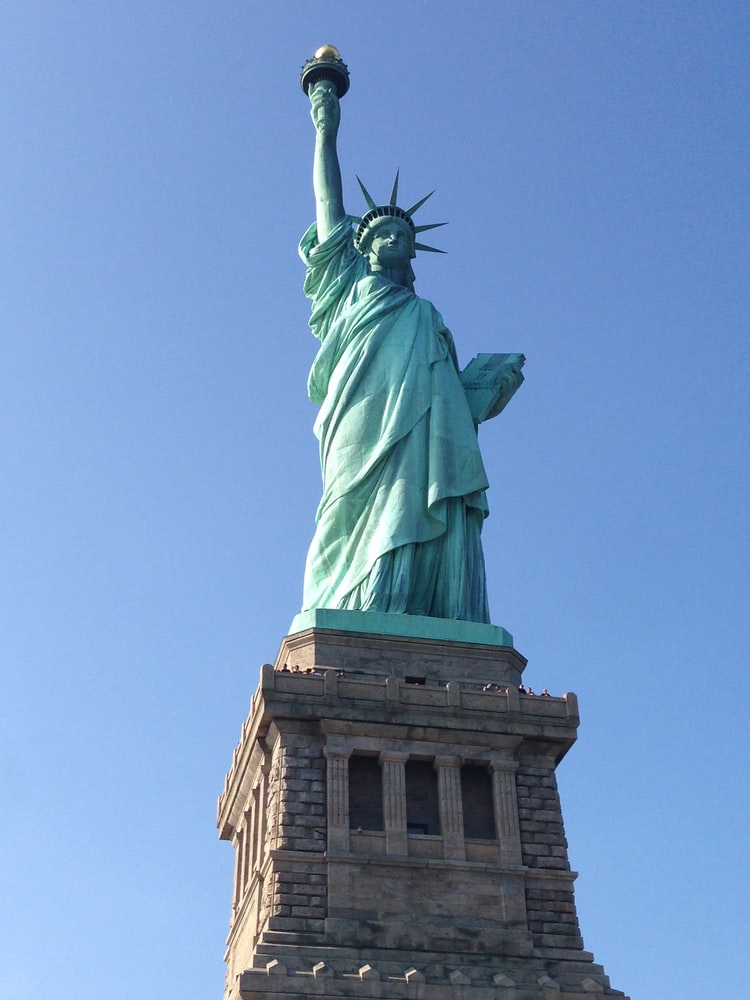 10:15 AM
You definitely can't visit the Statue of Liberty without climbing up the pedestal. The outdoor, 360° balcony gives you wonderful views of New York harbor, Ellis Island, Brooklyn, Manhattan, New Jersey and the Brooklyn Bridge.
There's almost 200 steps to the top, so be sure to wear comfortable shoes. You'll also have to go through a second security tent, leaving all book bags and food/drink in lockers. I try to travel as light as possible when I visit.
If you are interested in a more unique experience, you can purchase admission to the crown. From the top of the pedestal, it's another 160 steps to an indoor platform with small windows. Climbing inside the statue is certainly cool, but I don't find it worth it to climb all that way for a view that isn't any better than the view from the pedestal.
Take a picture on top of Fort Wood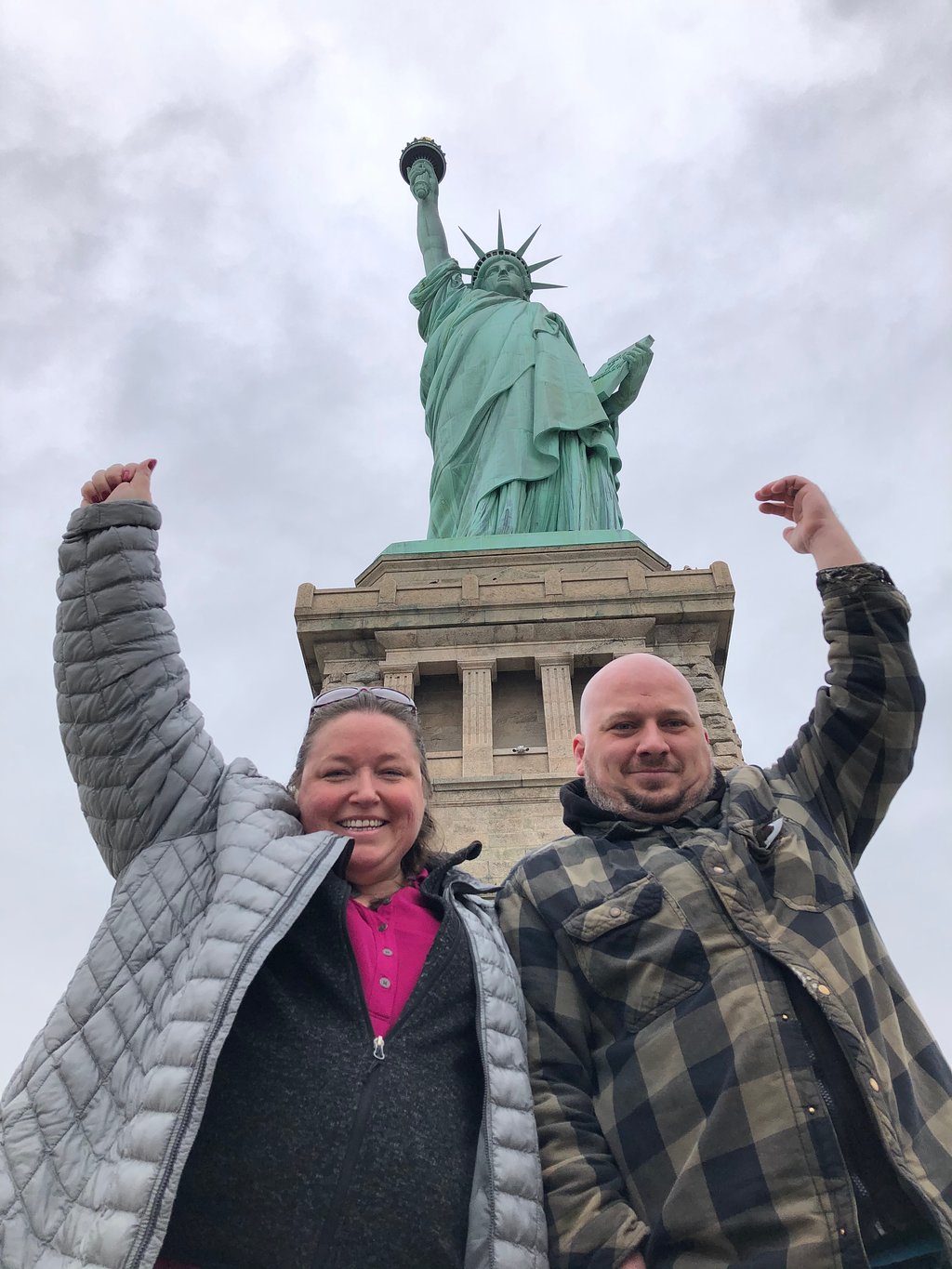 10:45 AM
As you walk down from the pedestal, you'll be led to the top of the star shaped base at the bottom of the statue- otherwise known as Fort Wood. This old war fort has some of the best views of the island and is the ideal spot for a picture in front of Lady Liberty.
So rather than rush towards the exit, walk around to the front of the statue and get someone in your group (or a very helpful stranger) to lie down on their back and take a picture of you. It may seem unorthodox, but it's the only way to get the perfect shot of Lady Liberty shooting up from behind you and your group.
Explore the island (and grab a souvenir)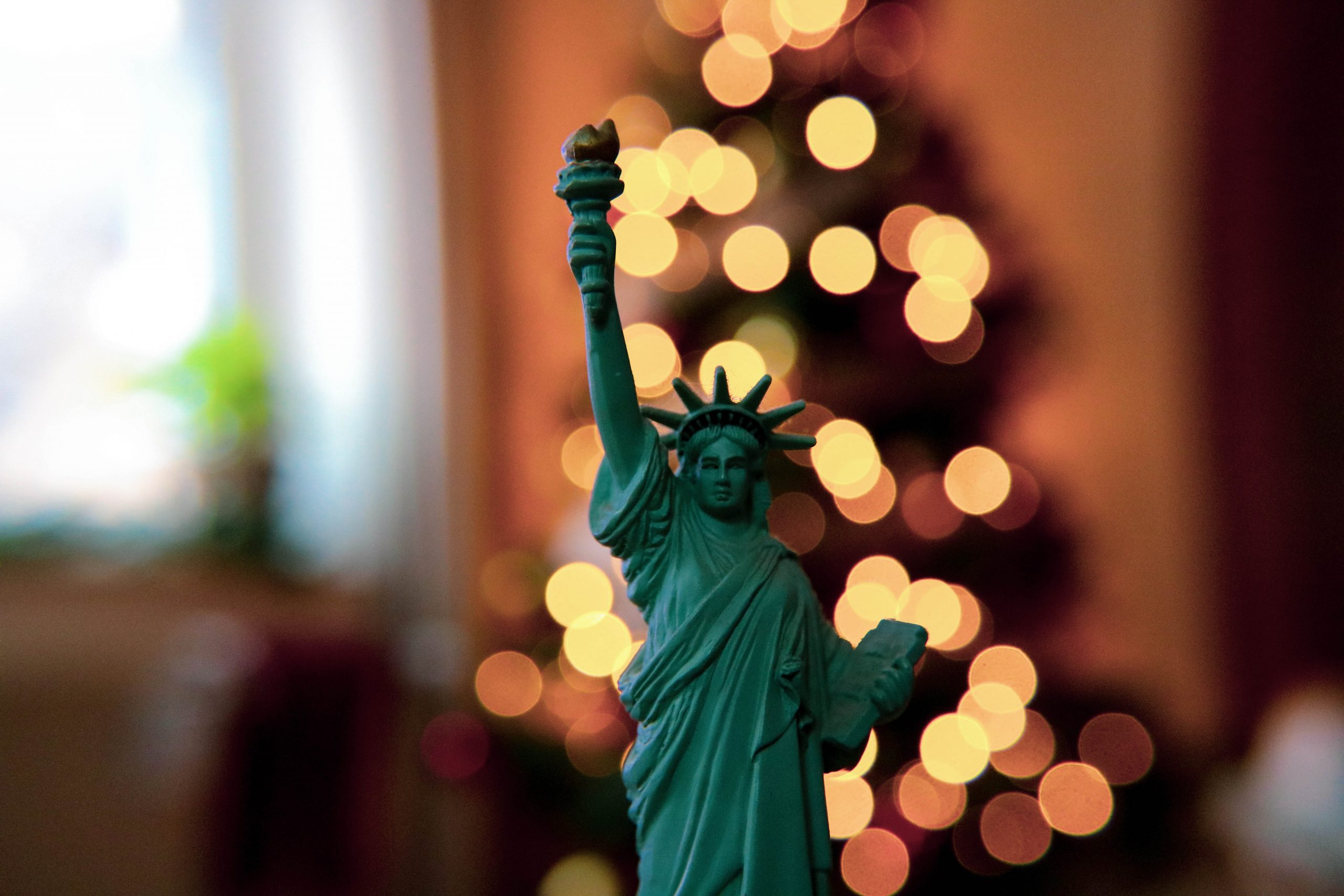 11 AM
Now is the perfect time to walk around Liberty Island a bit. I like to climb to the green space atop the museum or check out the killer view of Manhattan. If you want more pics, you could even walk around to the edge of the island and snap some more photos at the front of the statue.
This is also an ideal time to visit one of the three Liberty Island gift shops and grab a souvenir. My personal favorite is the pressed coin machine. It's a super cheap, yet charming, memory of my time on the island.
Get a bite to eat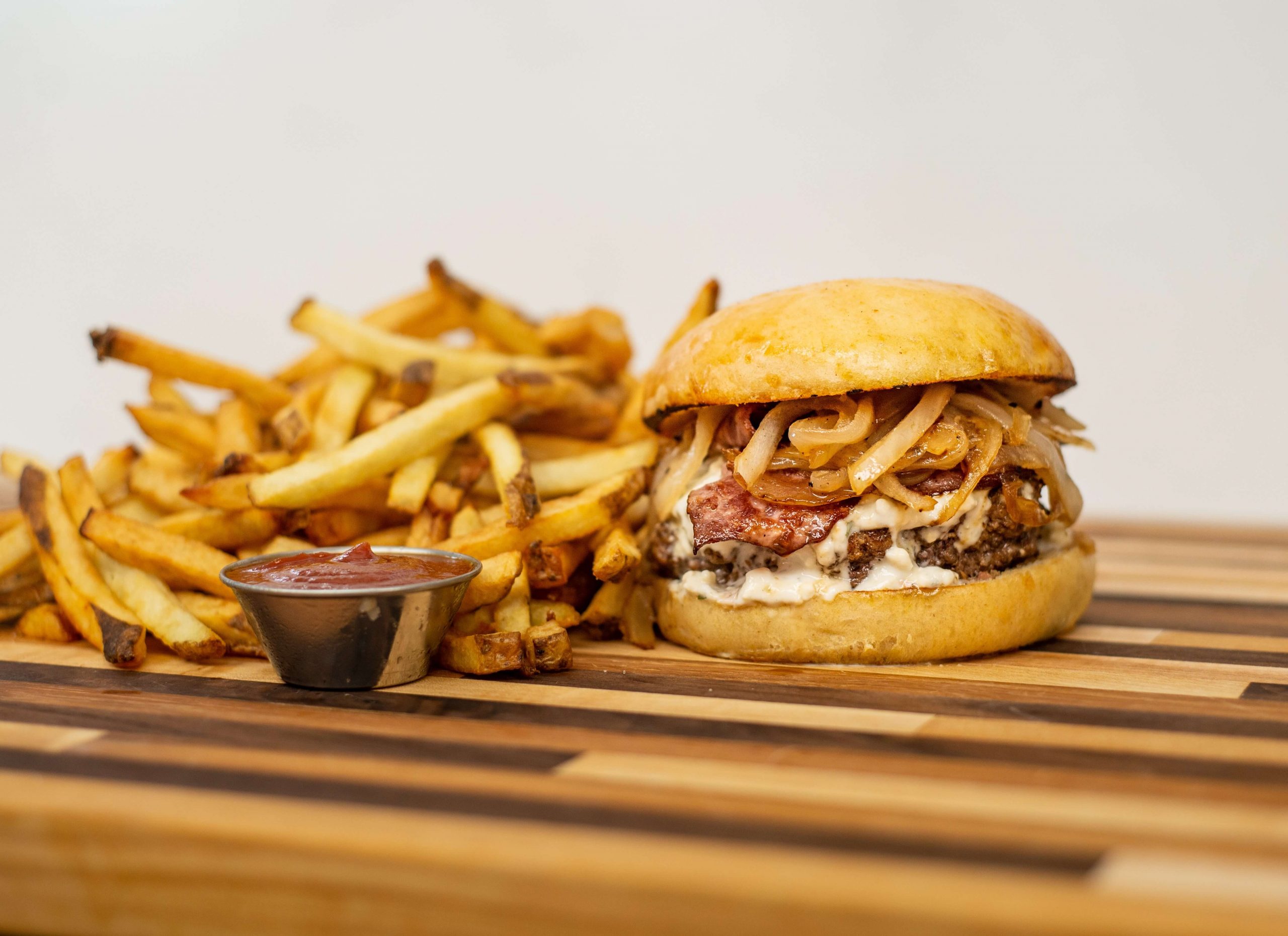 11:30 AM
I'm typically a fan of packing my own snack or small meal to save money, but in the case of visiting the statue, I find it's easier to travel lighter and buy something quick on Liberty Island.
The cafe actually produces pretty good food and there's usually a lot of options. It does tend to be on the pricier side, but that's yet another reason to eat a big breakfast. So I only need something small for lunch to hold me over.
Go to Ellis Island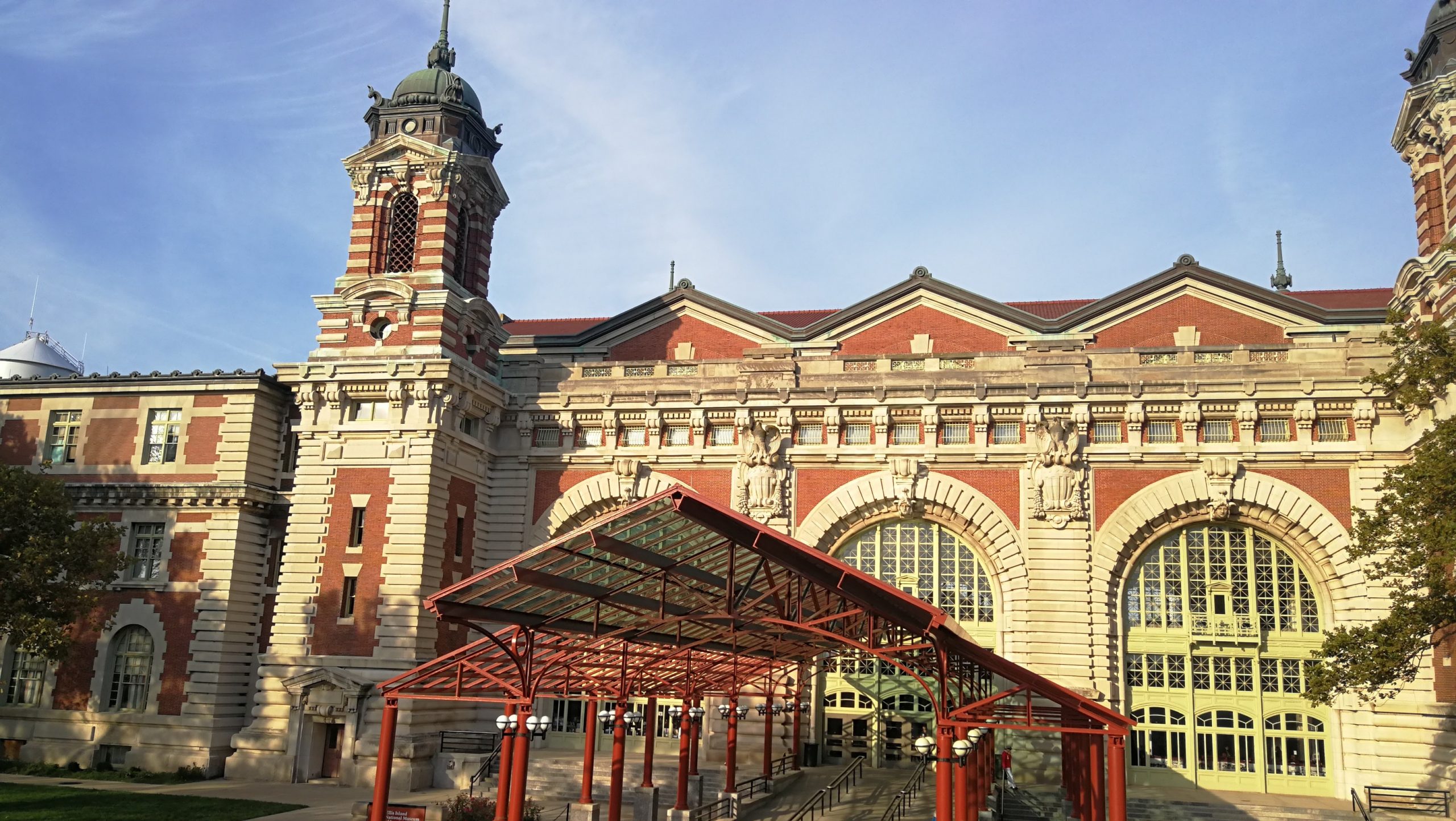 12 PM
No trip to the Statue of Liberty is complete without visiting Ellis Island. As you take the ferry from Liberty Island, look back at the statue once more time and try to imagine yourself as an immigrant. Traveling thousands of miles in search of a better life and finally arriving at the place you've been dreaming about. For millions of immigrants, that view of the statue is the very first thing they saw in America.
Ellis Island explores the history of U.S. immigration, with a specific focus on the island as a national immigration center from 1892-1954. I remember visiting before I ever became a tour guide and how impressed I was by the beauty and magnitude of the registration building.
This building is now a museum with multiple exhibits and information about the island, the immigrants who passed through and what life was like for them in New York City.
See the exhibits and watch the film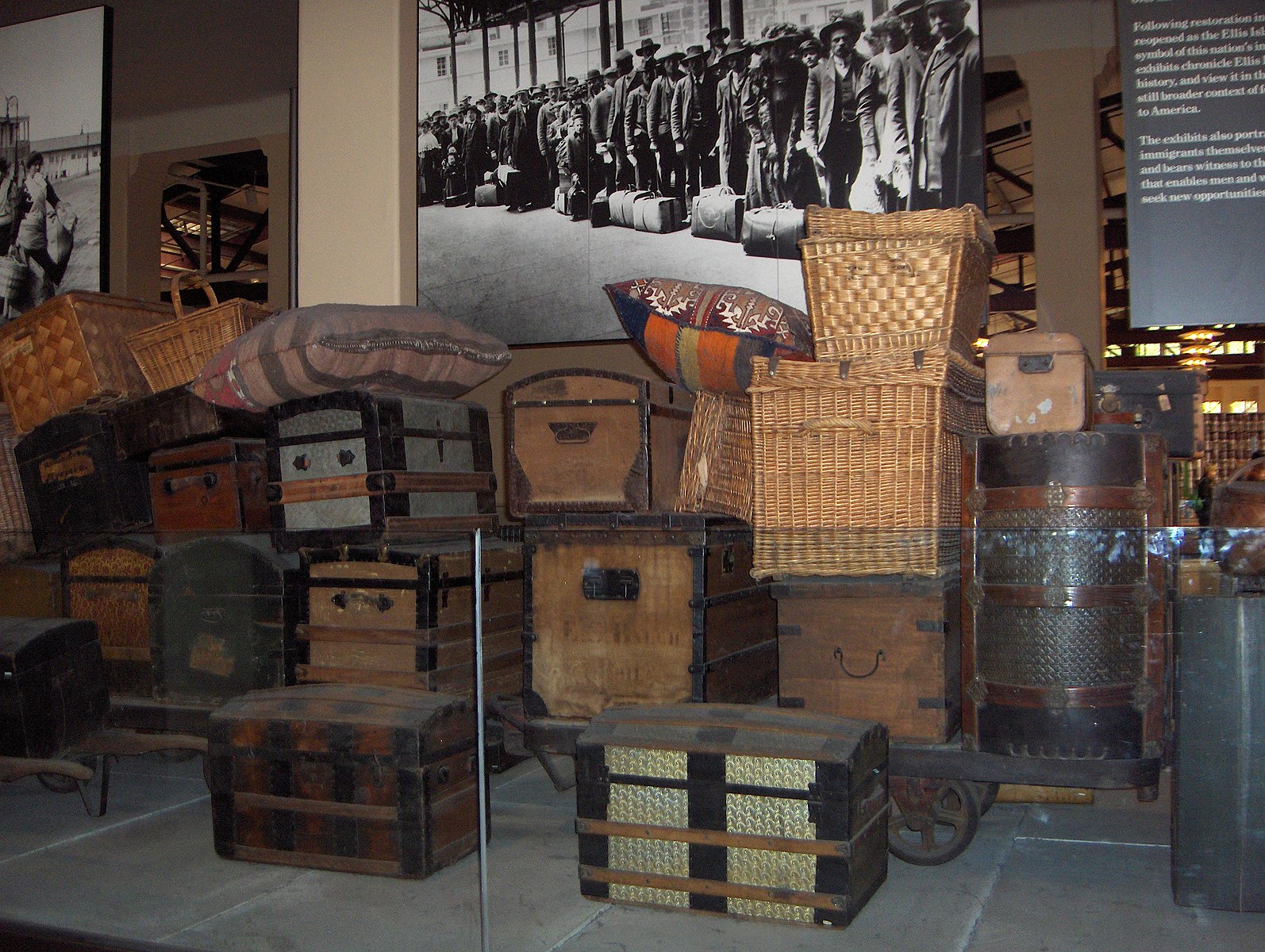 12:30 PM
I really recommend taking your time at Ellis Island. There is a lot to see and it can feel a bit overwhelming.
You definitely can't miss the Registry Room or the Kissing Post. My personal favorite thing to do is go to the theater and watch the film. "Island of Hope, Island of Tears" is a 30 minute, documentary film focusing on how and why millions of immigrants journeyed to Ellis Island. You'll see rare footage and hear personal stories from many of these individuals.
While the exhibits teach you a lot, watching the film ties the whole museum together. You can feel the emotion and the fear of the immigrants. I always leave the theater overwhelmed with a sense of awe, for everything these people went through for their families.
Visit the Wall of Honor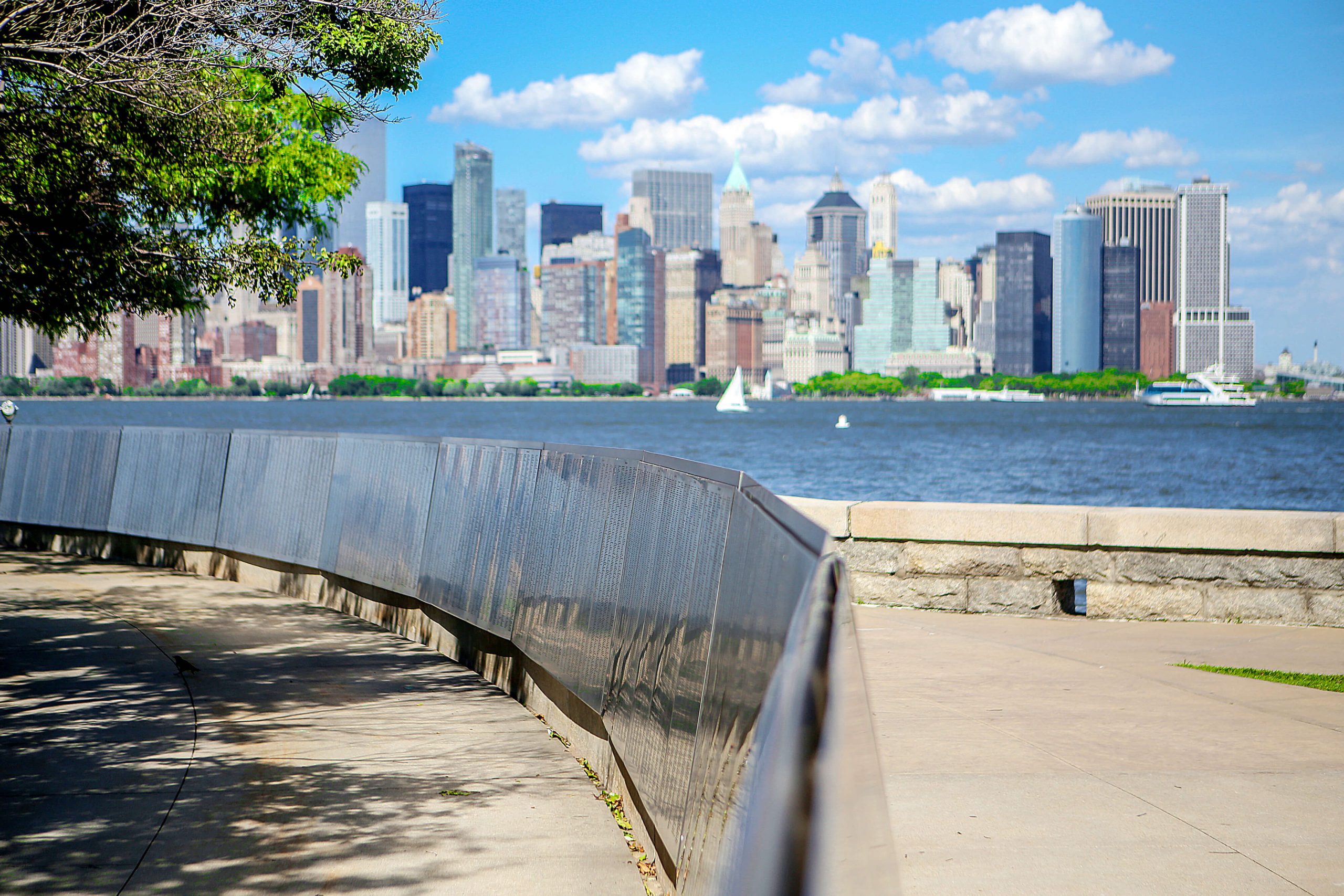 2:30 PM
Before leaving Ellis Island, I always make time to see the Wall of Honor. This series of stainless steel panels was a fundraising project created to help re-open Ellis Island. Alphabetically engraved on the wall are hundreds of thousands of immigrants, from various time periods.
It pays tribute to the history of immigration in America and reminds me that we wouldn't be the same country we are today without these people.
You can also make time to stop by the American Family Immigration History Center and search through the passenger archives for your own family history (though I just prefer to do it online.) If you're interested in donating, you could even have your own family's name engraved on the wall as well.
Relax for a bit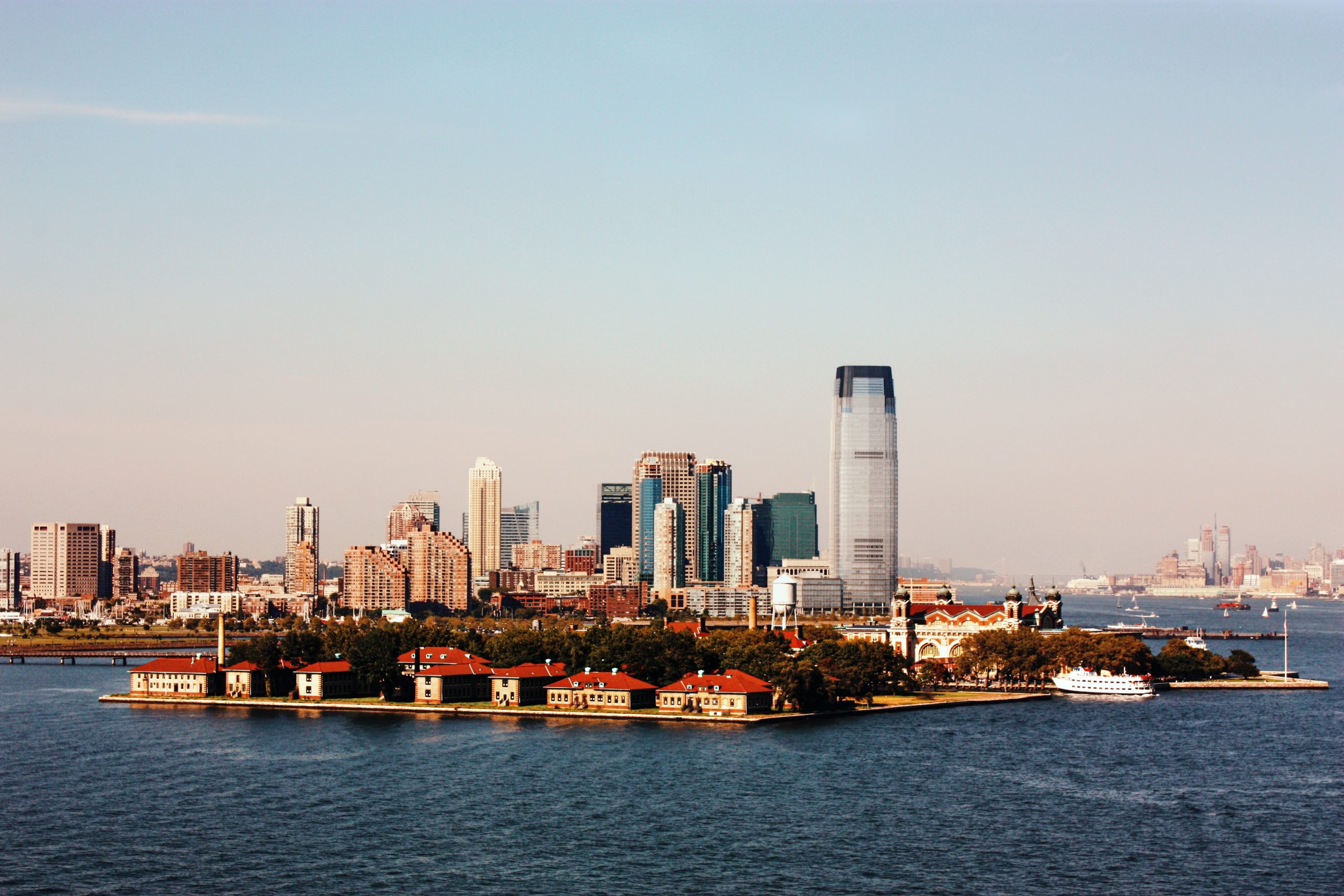 3 PM
It might seem wasteful to have a break on both islands, but you'd be surprised how tired you get after climbing an entire pedestal and walking through a big museum. Before leaving Ellis Island, I like to take some time to sit outside and enjoy the weather and the beautiful view of Manhattan.
If I'm hungry I'll stop by the cafe for a quick snack. But I always make time to visit the gift shop. The souvenirs at Ellis Island are very different from the ones you'll find at Liberty Island. You can look through hundreds of books on immigration or grab yourself a small memento to remember your experience.
Explore the Financial District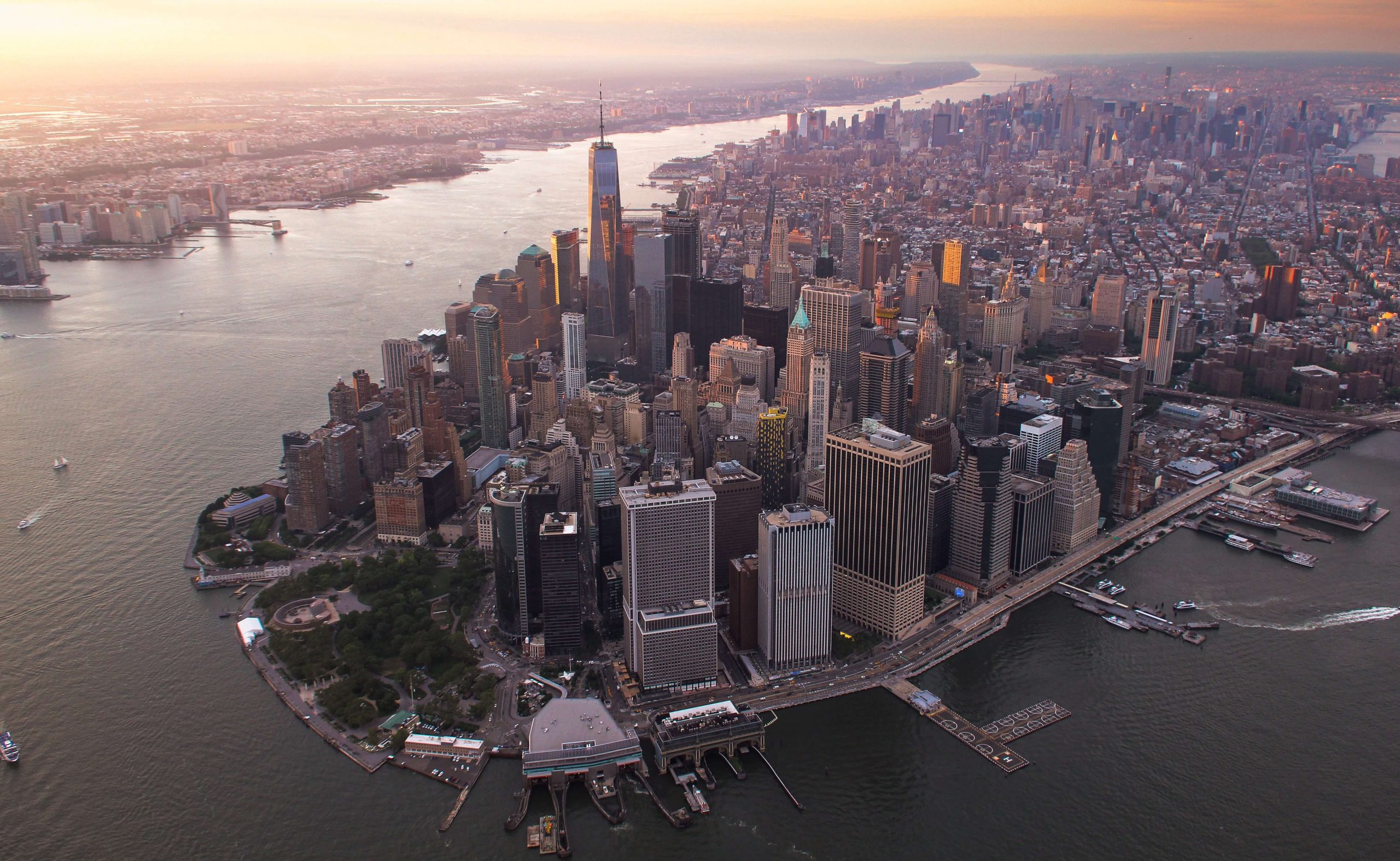 3:45 PM
By the time you exit the Statue Cruises ferry at Battery Park, you're already in one of the most historical and interesting neighborhoods in New York — the Financial District. While you're here, you might as well take some time to check out the sites.
My favorite places to see are the Charging Bull, the 9/11 Memorial, Trinity Church graveyard and Federal Hall.
Enjoy dinner on Stone Street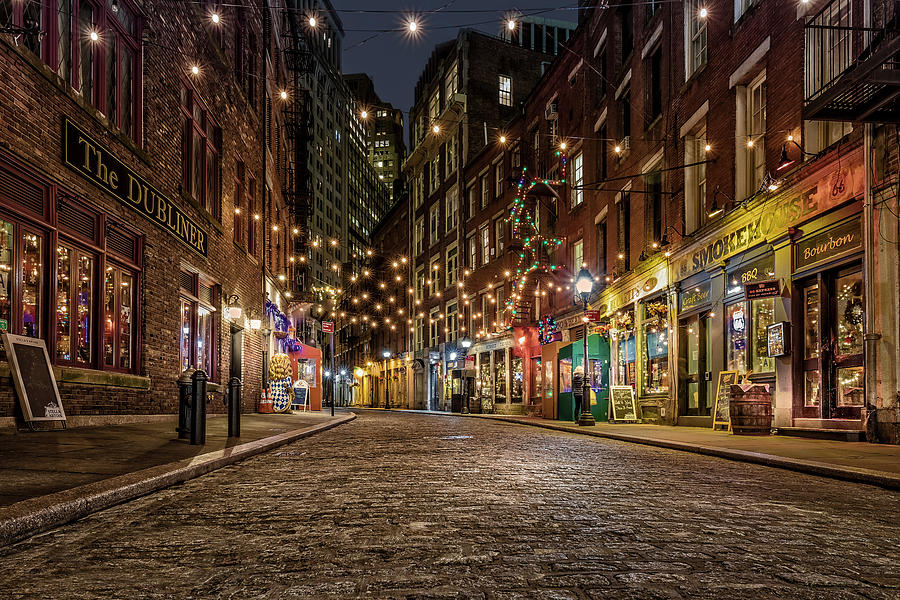 5 PM
One of my absolute favorite streets in New York is called Stone Street. This small strip of road between Pearl and S William Street is closed off to vehicular traffic and lined with old Dutch style architecture. Almost every building is a restaurant, with Italian, Barbecue, Mexican and more to choose from.
This is the perfect place to end your day at the Statue of Liberty & Ellis Island – a relaxing sit down meal on a quaint, little street where you can reflect on the amazing day you had.
A day worth sharing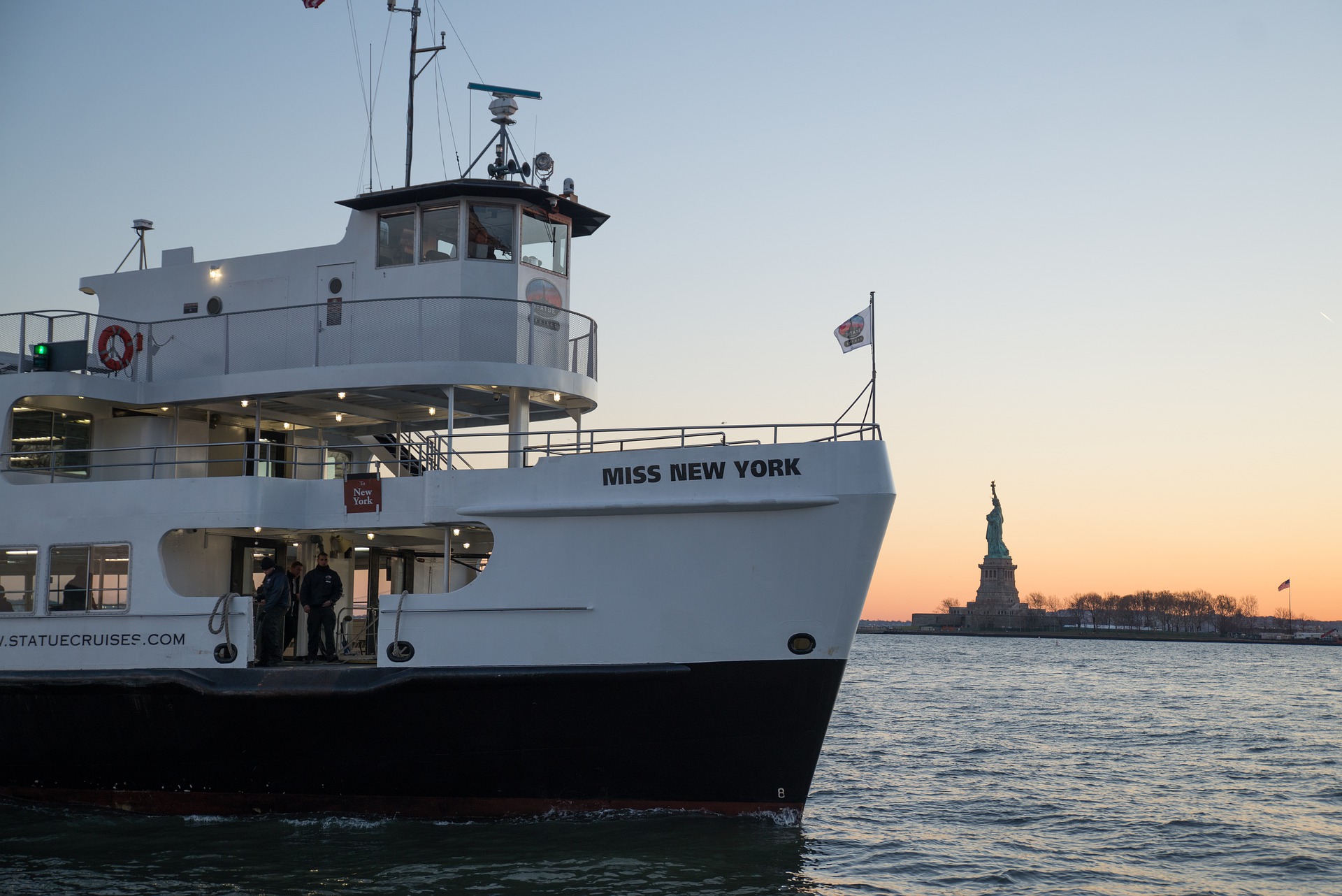 If you don't have a full day to spend on the islands, I share how to do a shorter visit in my 3-hour versus 6-hour itineraries for the Statue of Liberty and Ellis Island.
But either way, what really makes a perfect day is having people to share it with. That's why I love giving tours. I get to introduce two amazing monuments to new people and celebrate what makes them so special.
So why not let us make your visit as perfect as can be? Leave the planning to us and join our Statue of Liberty & Ellis Island tour. We promise it'll be a day worth remembering.