Visiting the Statue of Liberty for the Fourth of July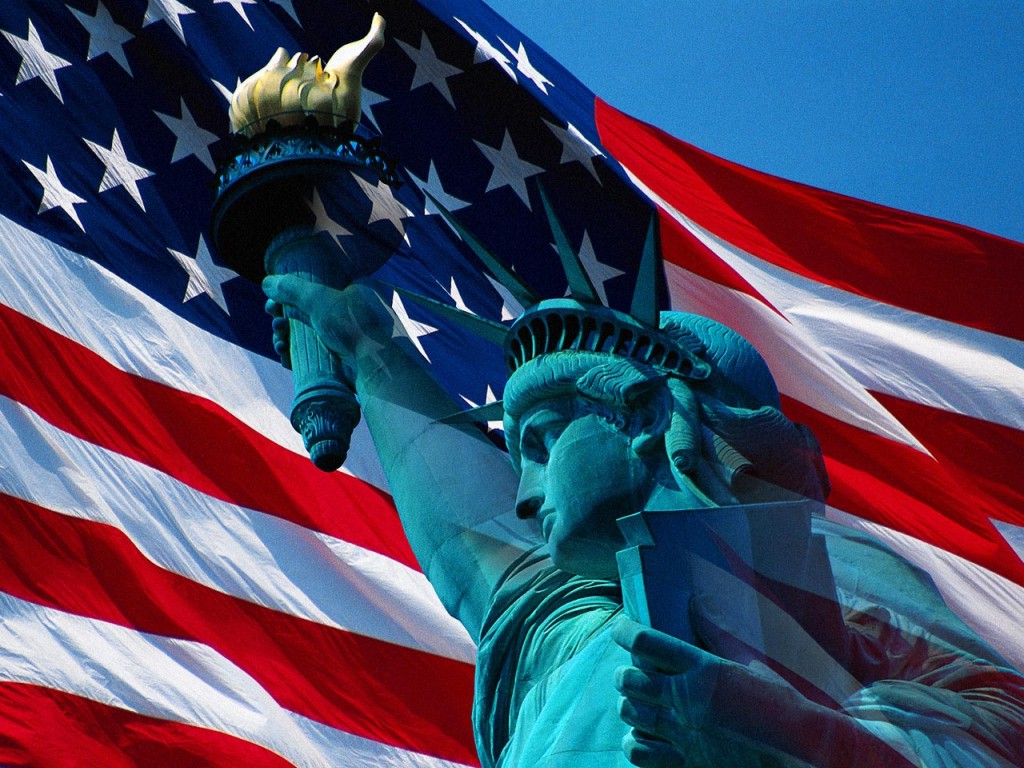 Planning on being in New York City this Fourth of July? You might be wondering — what's the best place to spend the holiday? Well, as a local, I know for a fact that there is plenty going on around the city — barbecues, fireworks, etc. But I'd say there's no better way to spend the day than visiting the Statue of Liberty.
Why you should spend July 4th with Lady Liberty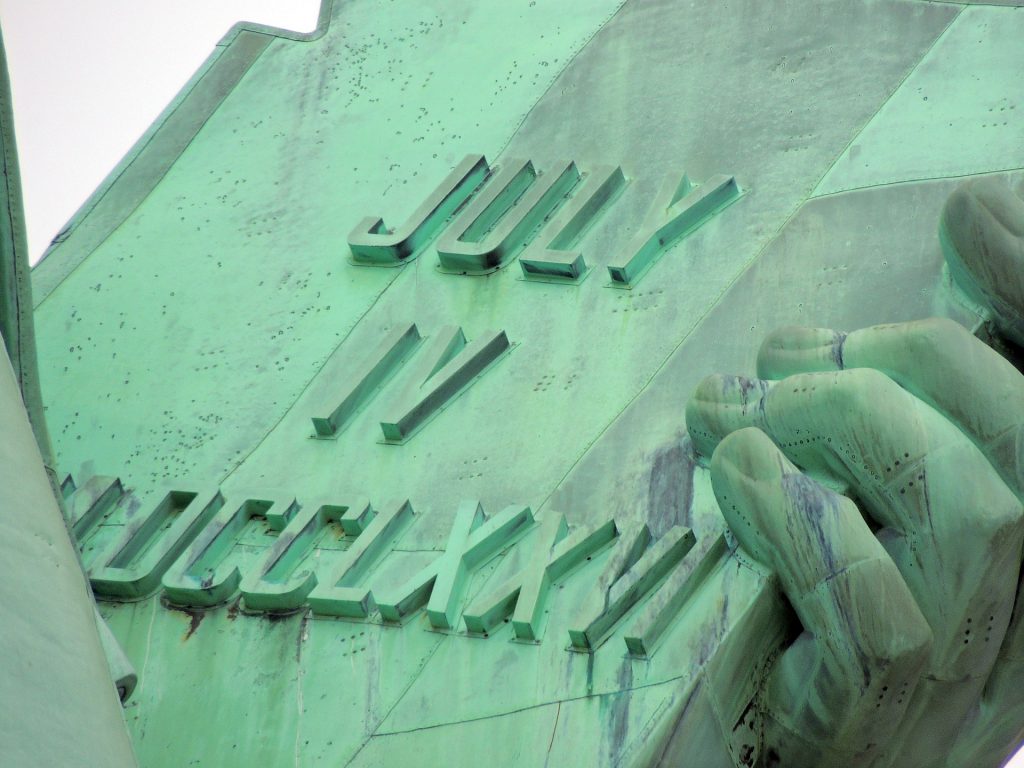 I mean, is there really any other monument in the country that better represents American independence? She even holds a tablet, in her left hand, with July 4, 1776 inscribed in roman numerals.
This specific design element was chosen by the statue's architect, Bartholdi, because of the monument's association with the Declaration of Independence. The very idea of the statue came about as a gift to celebrate the 100th anniversary of its signing. 
Throughout the years, she has become a symbol to many of the country's proudest ideals — freedom and liberty. It's hard to imagine the New York City skyline or an American postcard without her.
So I can't think of a more appropriate place to celebrate America and dig into its history.
Tips for visiting the Statue of Liberty on July 4th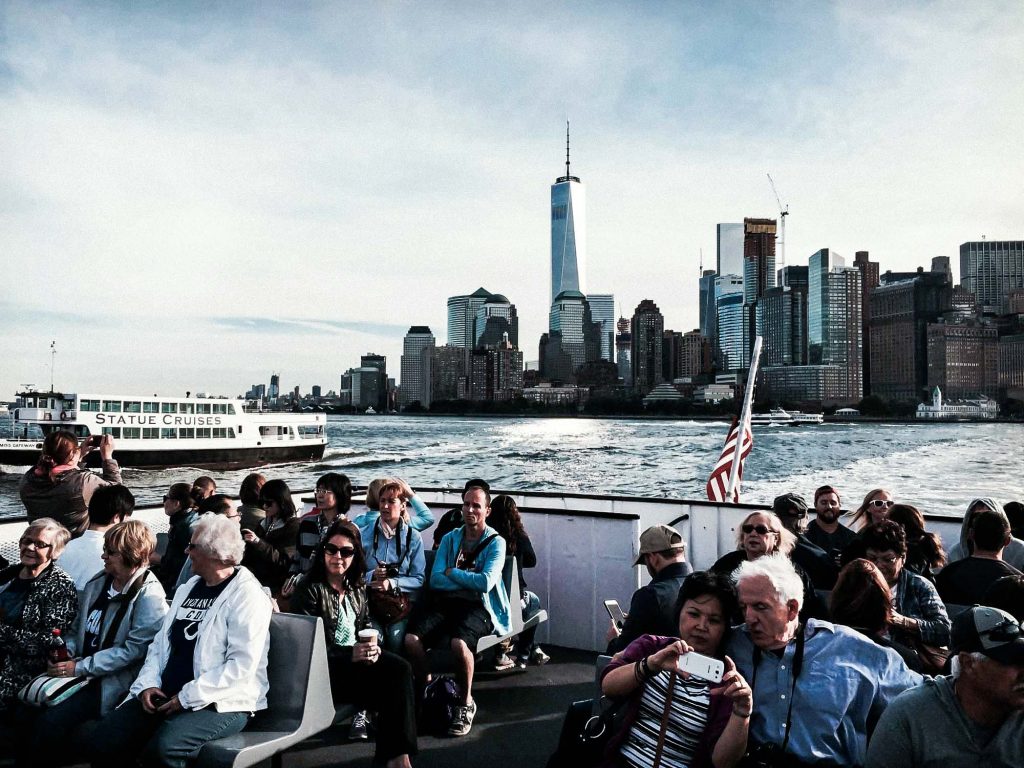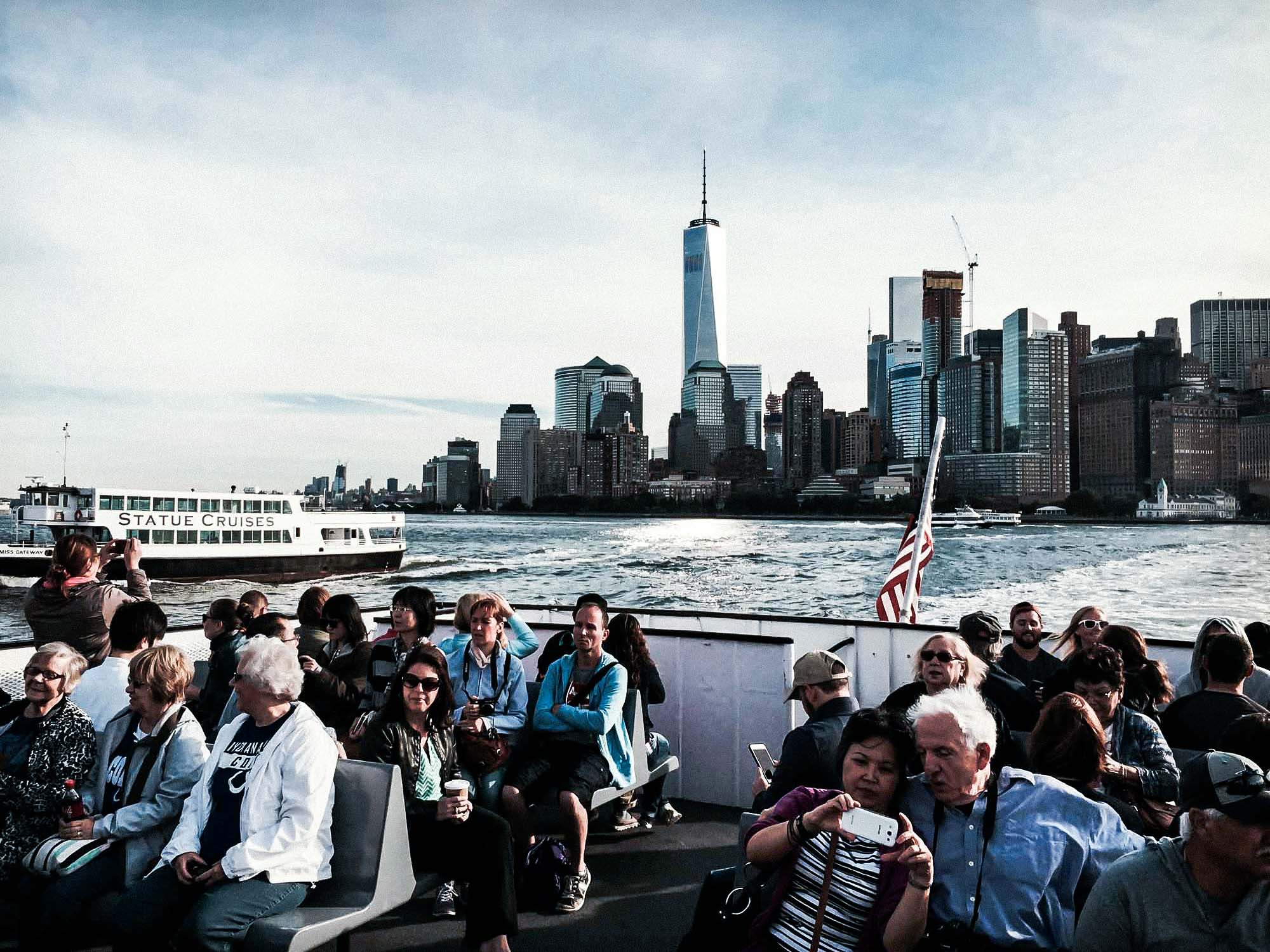 Prepare for warm weather
New York City in July is typically very hot and humid. Make sure to pack appropriately with lots of water, sunscreen, sunglasses and a hat to keep the sun off your face. There's plenty of water fountains on Liberty Island, so a reusable water bottle is best. Be sure to wear comfortable and light shoes as well, you'll probably be doing a lot of walking (and potentially climbing lots of steps).
It's also a good idea to plan to spend some extra time in the museum, where there's A/C and you're out of the sun.
Just remember, if you choose to carry a back-pack, you'll have to store it in one of the outdoor lockers before entering the pedestal.
Expect crowds
Lots of other people like to celebrate the holiday at the statue. On top of that, the summer is a crowded time overall. Pack your patience and prepare yourself for potentially long lines. That being said, there are a number of ways to manage the crowds at Liberty Island. If you know what you're doing, you'll be able to handle yourself like a pro.
Make time to visit Ellis Island
I always recommend visiting Ellis Island when you see the Statue of Liberty. But I'd push for it even further on July 4th. The Immigration Museum celebrates and pays tribute to the over 12 million people that came to America through the doors of Ellis Island. The United States is indeed a nation of immigrants, and it's impossible to celebrate America without acknowledging the way these immigrants shaped and transformed our country.
Fourth of July Events in NYC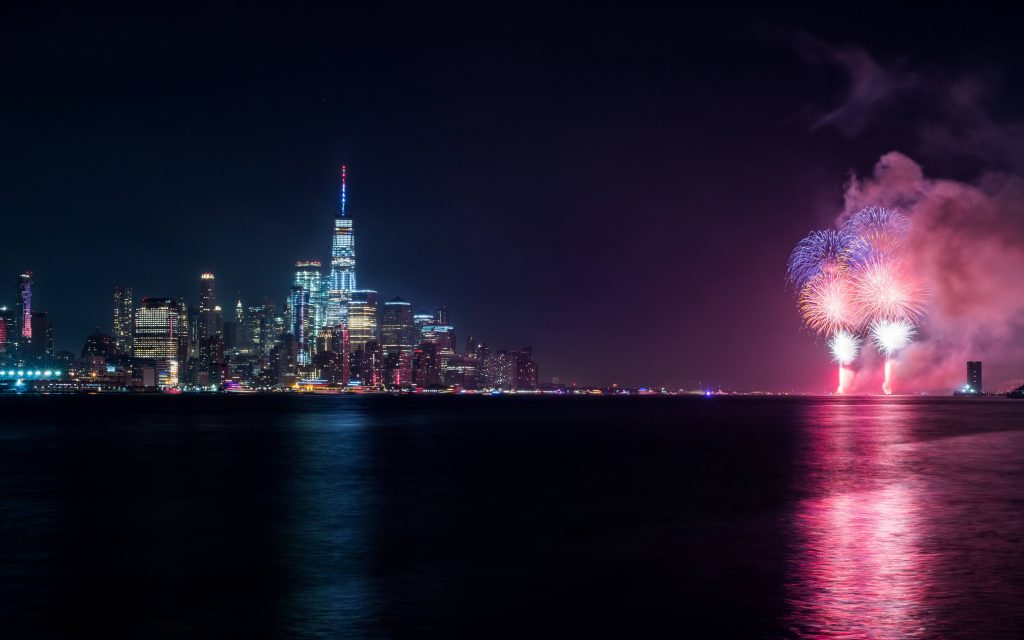 After you're done at Liberty Island, consider checking out one of these events around the city!
Fireworks
While the city doesn't host a holiday parade, the Macy's Fourth of July fireworks are some of the most impressive you will ever see. Usually starting around 9-9:30 p.m., the extravagant display features almost 30 minutes of dazzling colors, shapes and dramatic effects. The barges are set along the East River, so places like the Brooklyn Bridge, East River State Park, Brooklyn Bridge Park and the FDR are the best spots for that perfect view. 
Dinner Cruise
Looking to splurge a little bit? Ferry companies all around the city offer special Fourth of July Dinner & Fireworks cruises. No better place to view the show than from the water itself. Check out Hornblower Cruises and Classic Harbor Line for some options. Make sure to book those tickets in advance though! There's limited capacity and boats fill up quickly. 
Nathan's Hot Dog Eating Contest
One of Brooklyn's most beloved traditions, the Nathan's Hot Dog Eating Contest is broadcasted every year on ESPN. But if you're feeling adventurous, head down to Coney Island outside Nathan's flagship store and get up close and personal with both the women's and men's competition. How many hotdogs do you think will be eaten in the 10 minutes?
Frequently Asked Questions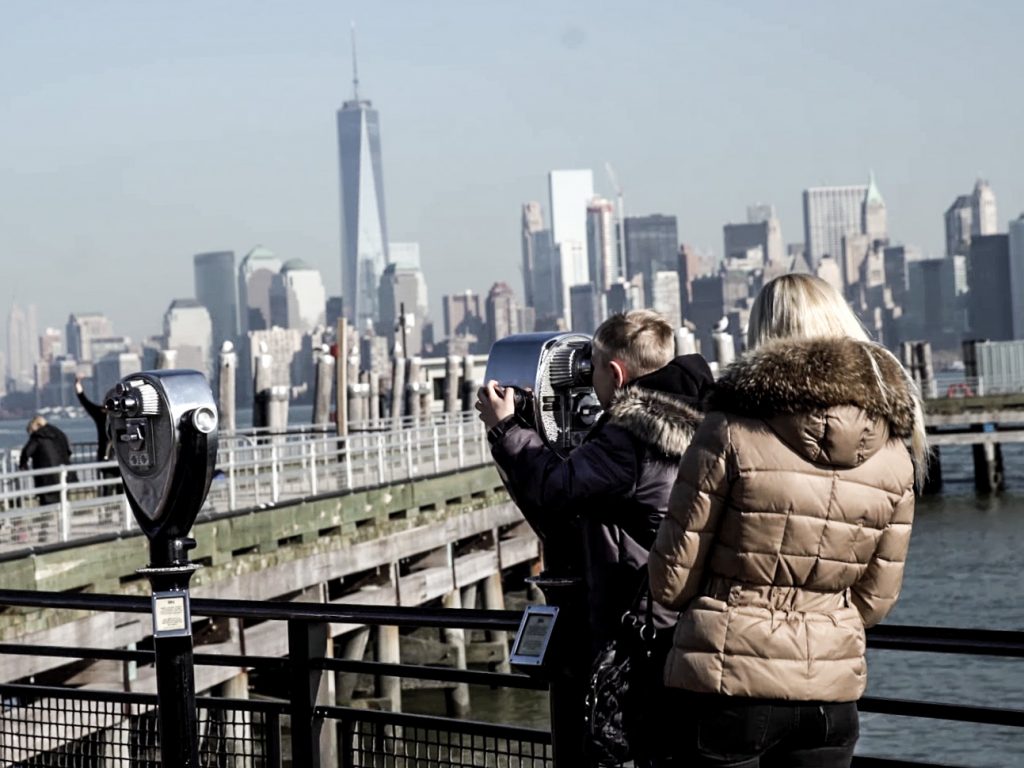 Is the Statue of Liberty open on the Fourth of July?
Yes! The hours for the Statue of Liberty are the same on the Fourth of July as they would be any other day of the summer (9:30 am – 4:30 pm).
Will there be any Fourth of July celebrations on Liberty Island?
While last year's holiday was celebrated with a mini replica of Lady Liberty on display at Ellis Island, that statue has since moved to Washington D.C. As of now, there's been no official announcement of any special celebration on Liberty Island. Which is fairly common. However, the Cafe at Ellis Island typically features a daily entree special. I expect they'll have prepared something to serve that's fit for the holiday.
Independence Day with Lady Liberty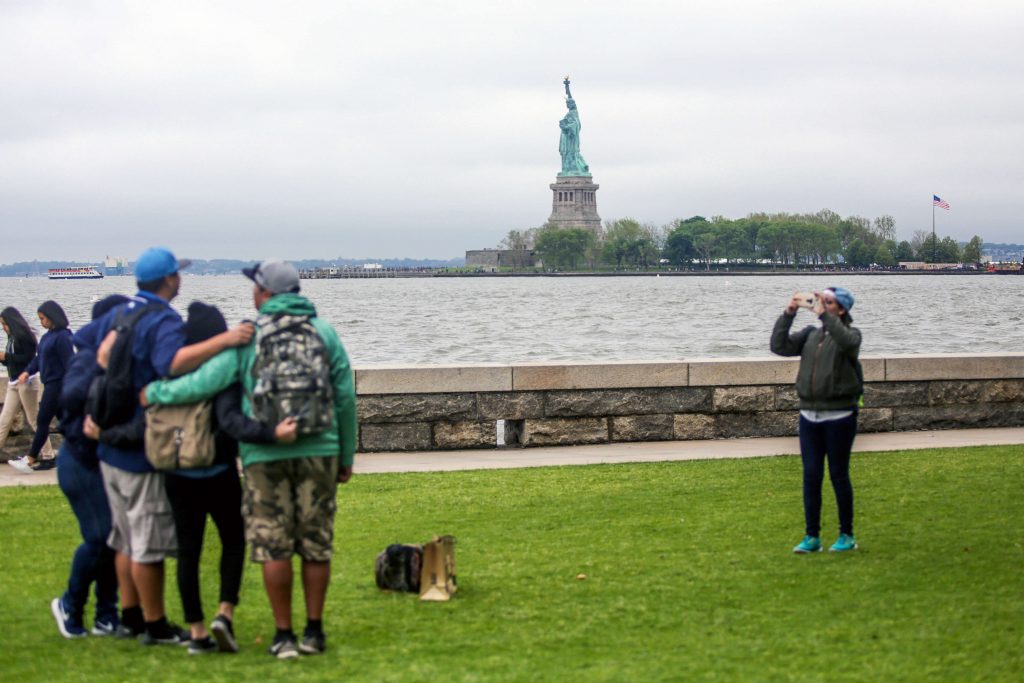 By now, you have most of the tools for the best Fourth of July visit. The only thing that could make it better would be a super fun, intelligent local to show you around and tell you all the fun stories about the statue. Nobody comes to mind? Then check out one of our Statue of Liberty tours and let our expert guides give you the ultimate Independence Day experience.