What It's Like to Visit the Statue of Liberty: My Story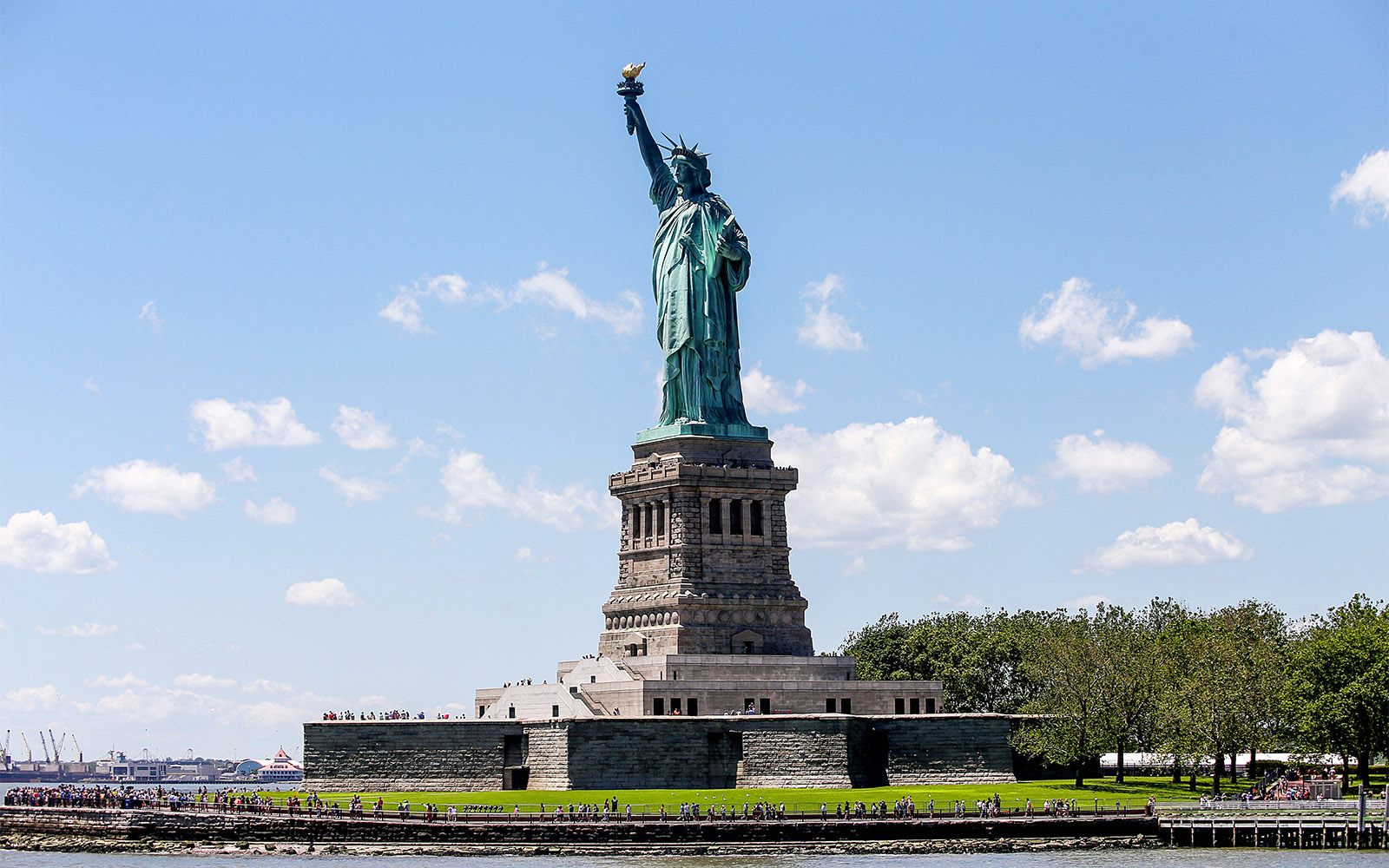 For almost six months as a tour guide, I had been taking guests to see the Statue of Liberty. Sharing her story and her significance on dozens of different tours. I understood why she was so important and appreciated her just about as much as anybody could.
But after all of those trips, making sure everyone else was enjoying themselves as much as possible, I wanted the chance to visit Lady Liberty just like they did — as a guest. To experience her magic on my own and enjoy it the way most people do, for the very first time.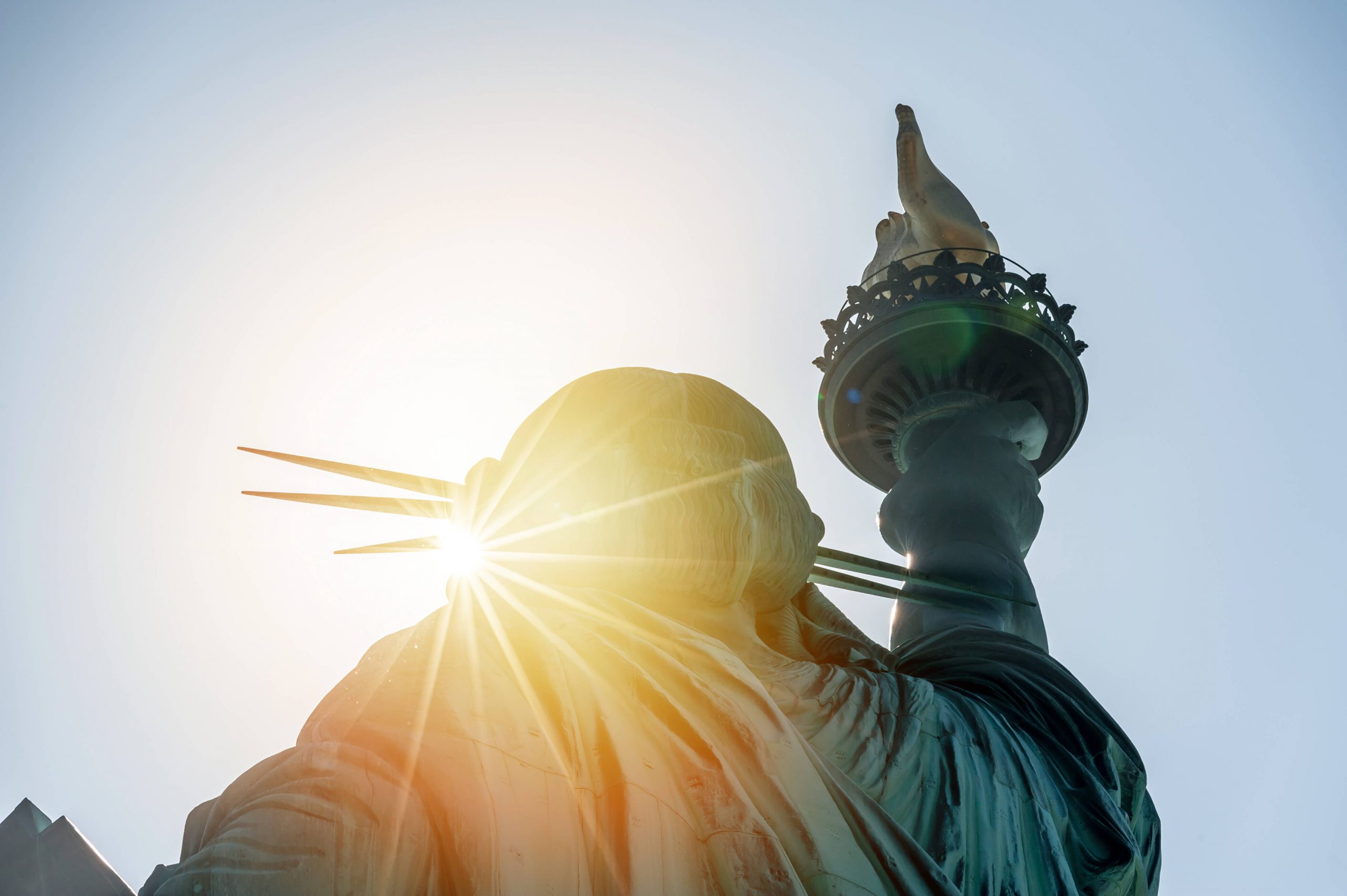 In preparation for my solo adventure, I purchased Statue of Liberty crown tickets online about two months in advance (the recommended time frame). Despite all my visits, I had yet to make the climb all the way up to the crown — so this was my chance.
The morning of, I woke up bright and early. Catching the subway to Battery Park, I first made a quick stop at Starbucks before picking up my tickets. All those tour guide mornings spent waking up at the crack of dawn had yet to make me a morning person. So I needed some coffee.
As I approached Castle Clinton, I noticed the various tour groups gathering together. It felt strange to me to not be standing over there, checking people in. At that moment, it almost felt like I was playing a character. Not Gabby the tour guide but rather an out-of-towner who just happened to know a lot about the Statue of Liberty.
Boarding the ferry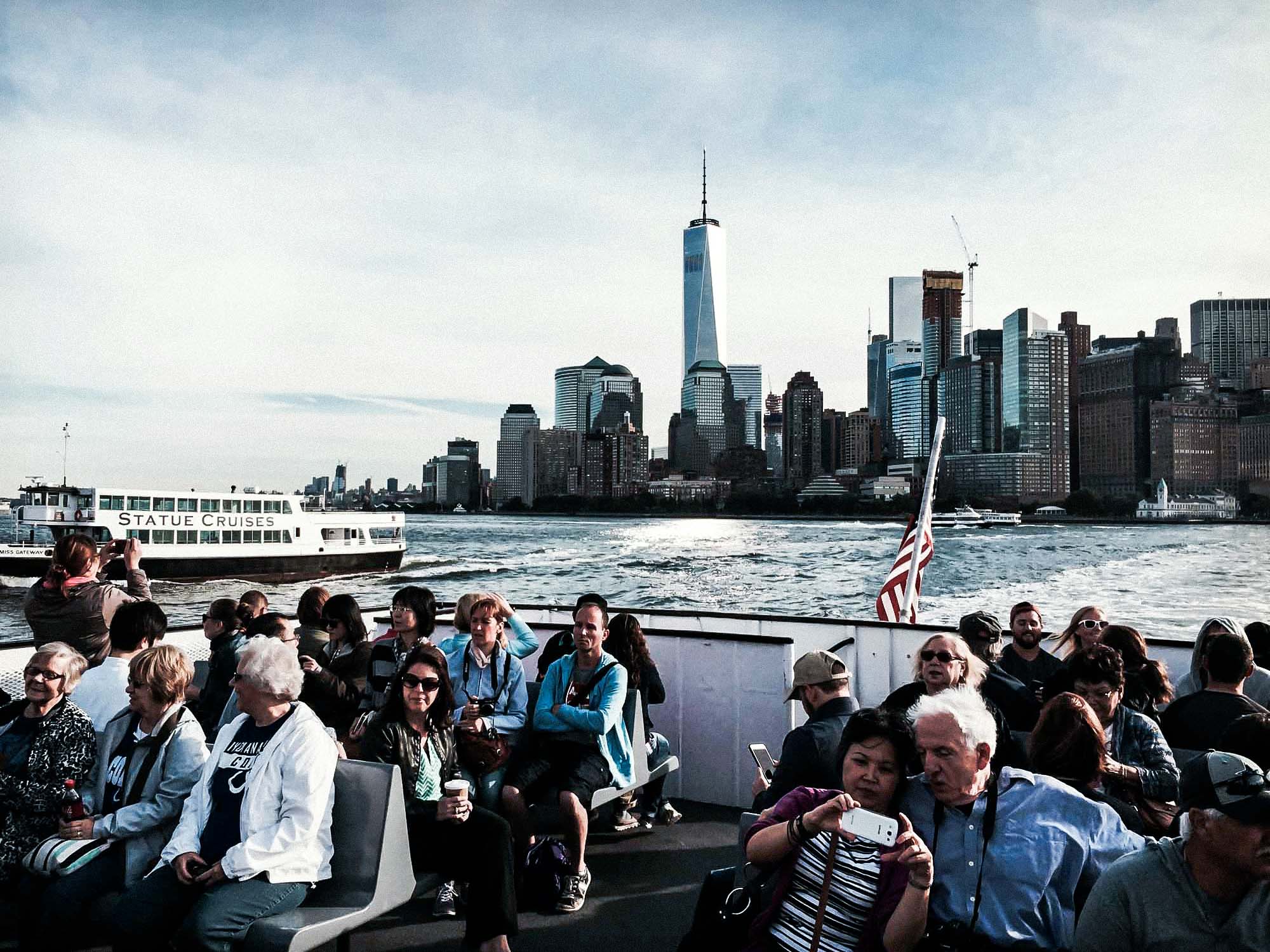 After picking up my physical ticket at will-call, I headed straight for the ferry. By this time, it was about 9 a.m. I chose to visit on a weekday morning in mid-October, so the crowds were fairly light. It's one of the best times to visit, in my opinion. Lucky for me, the weather was mid-50s without a single cloud in the sky. I couldn't ask for better.
I chose to visit on a weekday morning in mid-October, so the crowds were fairly light.
Without much of a line, I zipped through security and boarded the ferry in no time. I immediately headed up to the best photo spot on the boat. It seems backwards, as you're actually facing Manhattan at first. But once we departed Battery Park, I was in perfect view of the statue, staring straight at her as we sailed closer and closer.
Then, for the first time ever, as we pulled directly in front of the statue, I pulled out my phone and started taking so many pictures, just like everyone else. Sure, it felt a little cheesy, but I couldn't resist.
My Visit to Liberty Island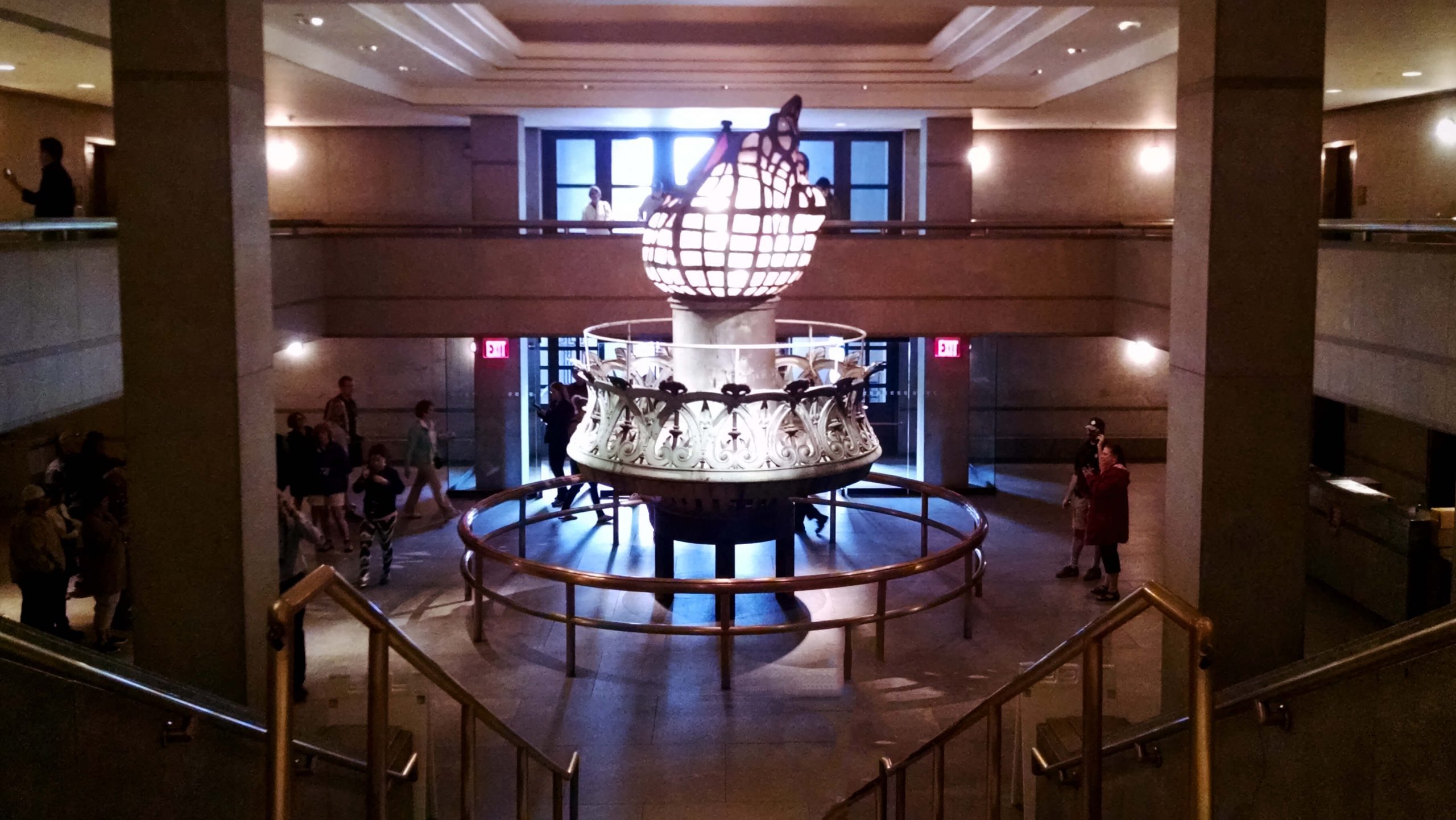 Once on Liberty Island, I went immediately to the pedestal security line. I knew to leave my backpack at home, so I walked right past the lockers and straight through.
As we pulled directly in front of the statue, I pulled out my phone and started taking so many pictures.
Since this visit happened before the new Statue of Liberty Museum opened, the first thing I saw when entering the pedestal was the original torch. Normally I would stop and discuss it with my guests, but, instead, I went right into the mini-museum that used to reside in the small hallway across from the pedestal staircase.
Again, I had been here dozens of times before, but I decided it might be worthwhile to read some of the information panels and take a close look at the artifacts and pictures. After all, it seemed helpful to me as a tour guide to refresh myself on what I was leading my guests through everyday.
The view from the Statue of Liberty pedestal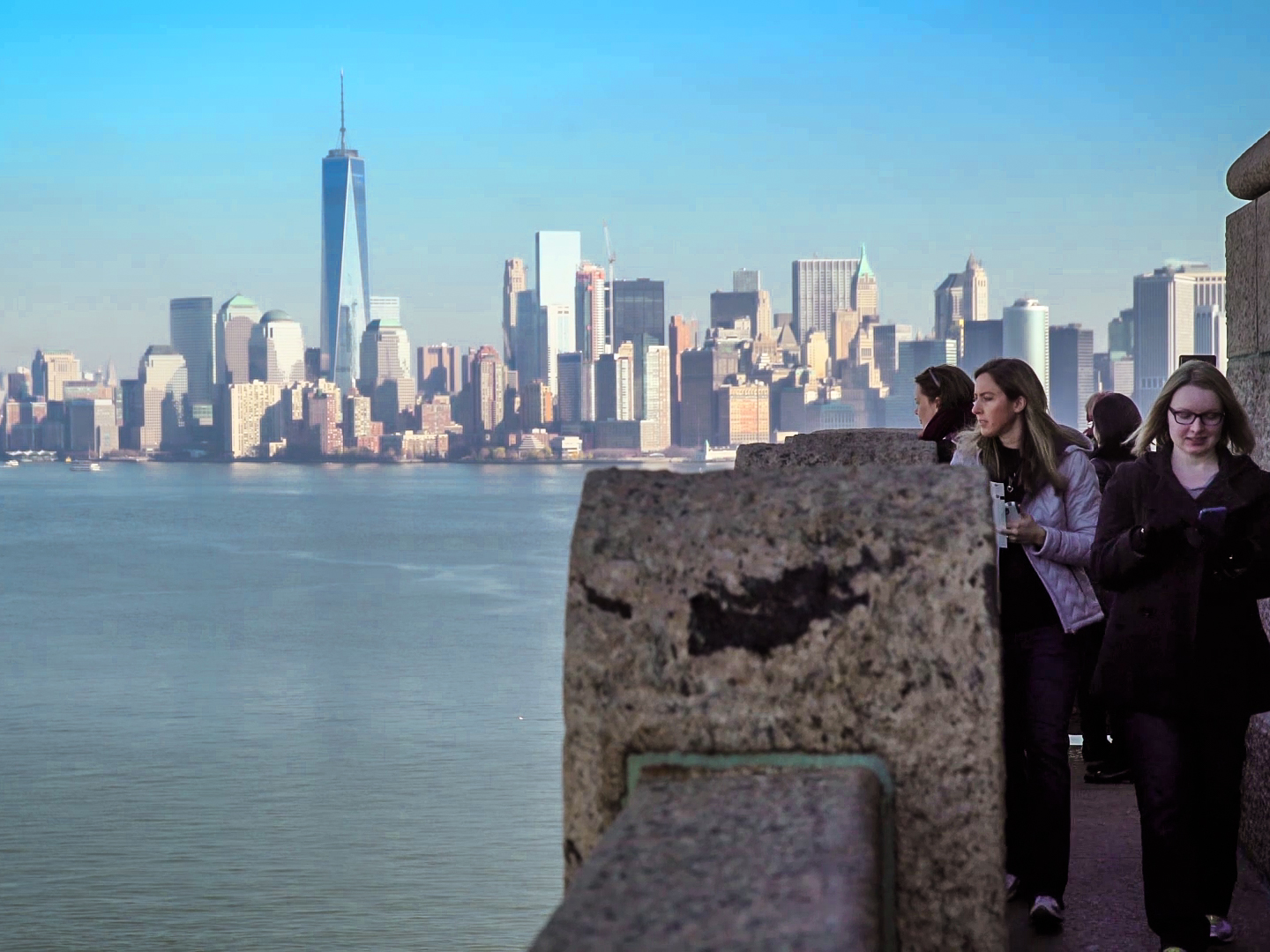 Finally, I was ready to begin climbing. As I climbed up the first 192 steps, I counted each one along the way. At the top, I noticed the pedestal viewing deck was pretty empty, so I decided to head outside before going all the way up.
Believe it or not, in all the times I'd been there, never once had I gone outside. I always felt I should stay inside to direct guests or give people instructions before heading downstairs.
The view was exactly as I imagined it. Crystal clear skies and the iconic NYC skyline stretched out across the Hudson. You could see the Brooklyn Bridge perfectly, and even follow the western coast of Brooklyn all the way to the Verrazano Narrows. I knew I could stay here for hours, but I took several photos and made my way back inside.
What it's like climbing to the Statue of Liberty crown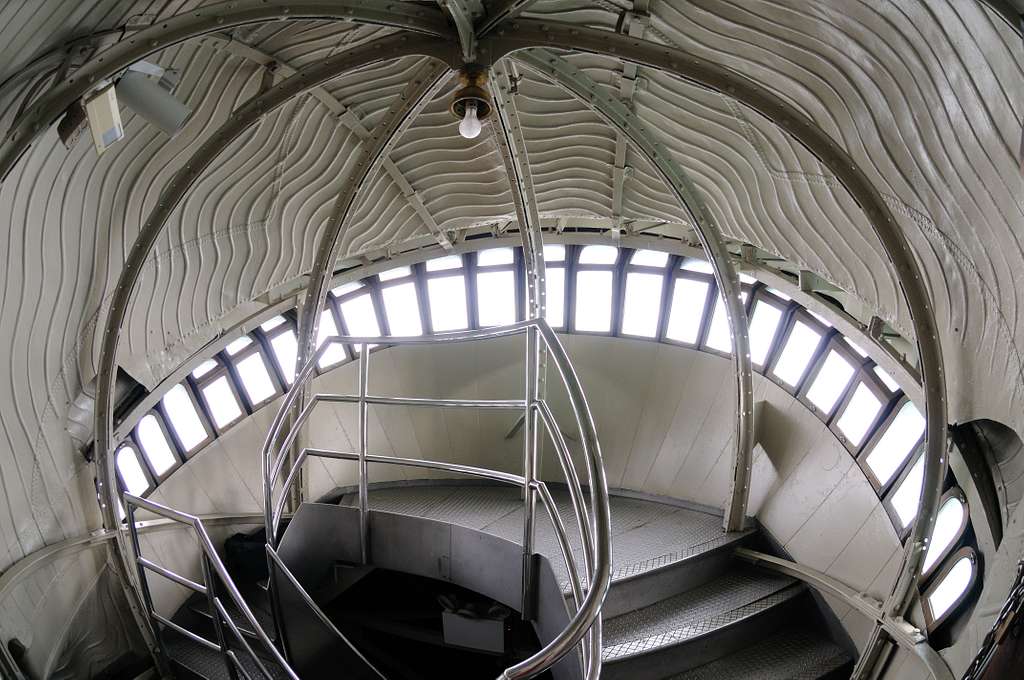 And now was the moment. I checked in with the National Park Service Ranger and headed inside to the spiral staircase up the spine of the statue. From here, it's only another 162 steps, but the staircase is narrow and steep. More than once I'd heard other guests talk about the claustrophobia they felt climbing up.
I noticed the curls of the statue's hair visible from the inside of her copper exterior.
Taking it one step at a time, slowly but surely, I eventually arrived at the top. Even with only three or four other people inside, it felt crowded. I looked around, noticing the curls of her hair visible from the inside of her copper exterior. Four steps up and I was on the small landing that allowed you to look outside the windows.
I chuckled to myself. It was a well-known fact that the view from the crown, compared to the pedestal, isn't that great, but I still couldn't help but be amused. The windows are very small and the skyline is only visible from the furthest corner, making it essentially a blip on the water. I felt sorry for all those people who climbed all the way up here expecting the most stunning view of the city.
However, since I knew what I was getting myself into, I was happy I made the time to come up here. It was a unique experience and something I'd always been curious about. After a few minutes, I had seen all there was to see and walked back downstairs.
From Liberty to Ellis Island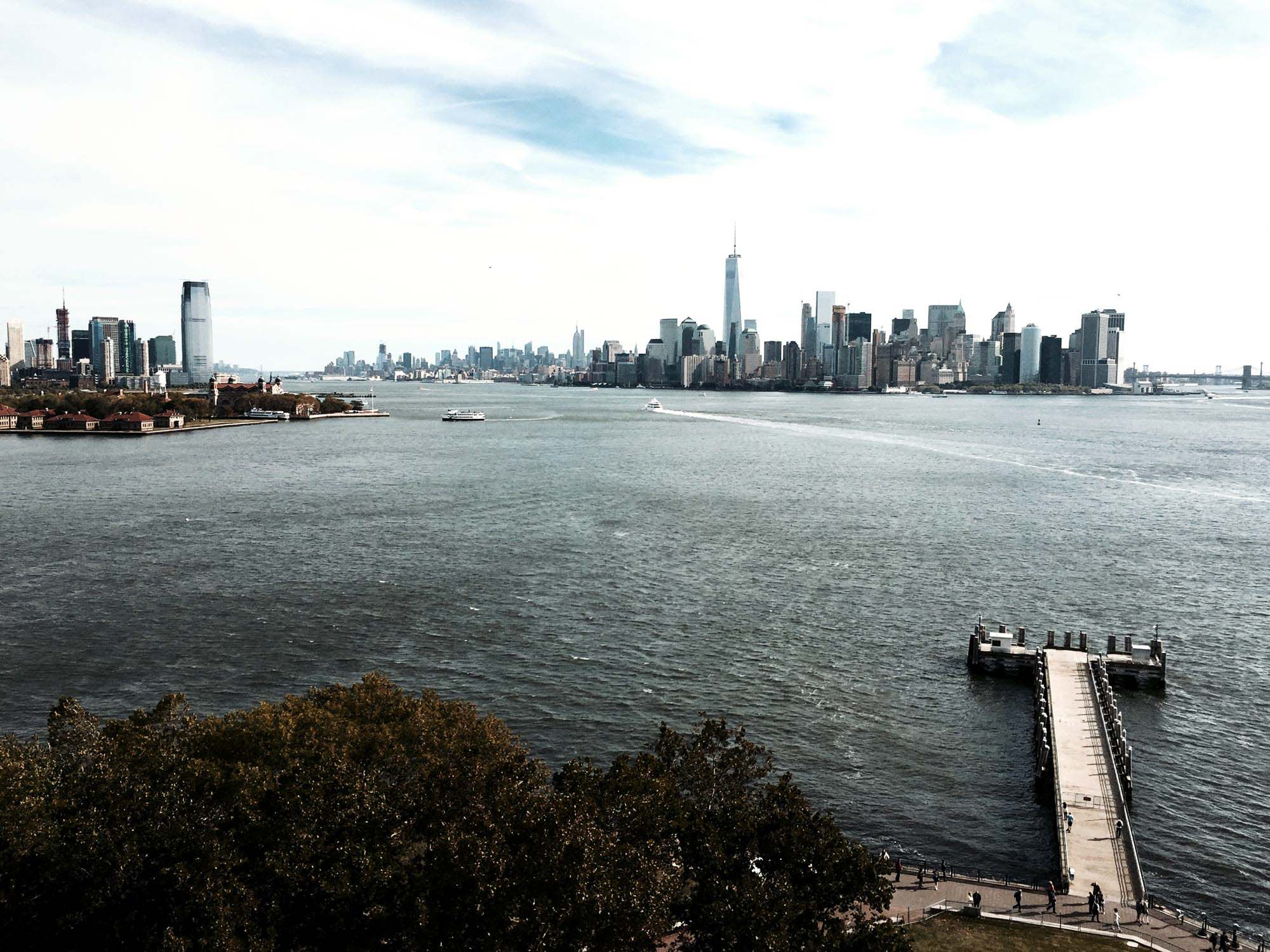 After making it back down from the crown and pedestal, I took a few minutes to explore the rest of the island. There isn't much else to see, but I realized I had never once walked to the north side to see the view of Manhattan. I'd always mentioned the beautiful view to my guests but never took the time to see for myself.
From there, I was ready to make my way to Ellis Island. I joined the ferry line just as it pulled up into the dock. As it unloaded, I made sure to take note of the schedule so I could sync the time of my visit at Ellis. With me on board, the ferry set forth, leaving Liberty Island.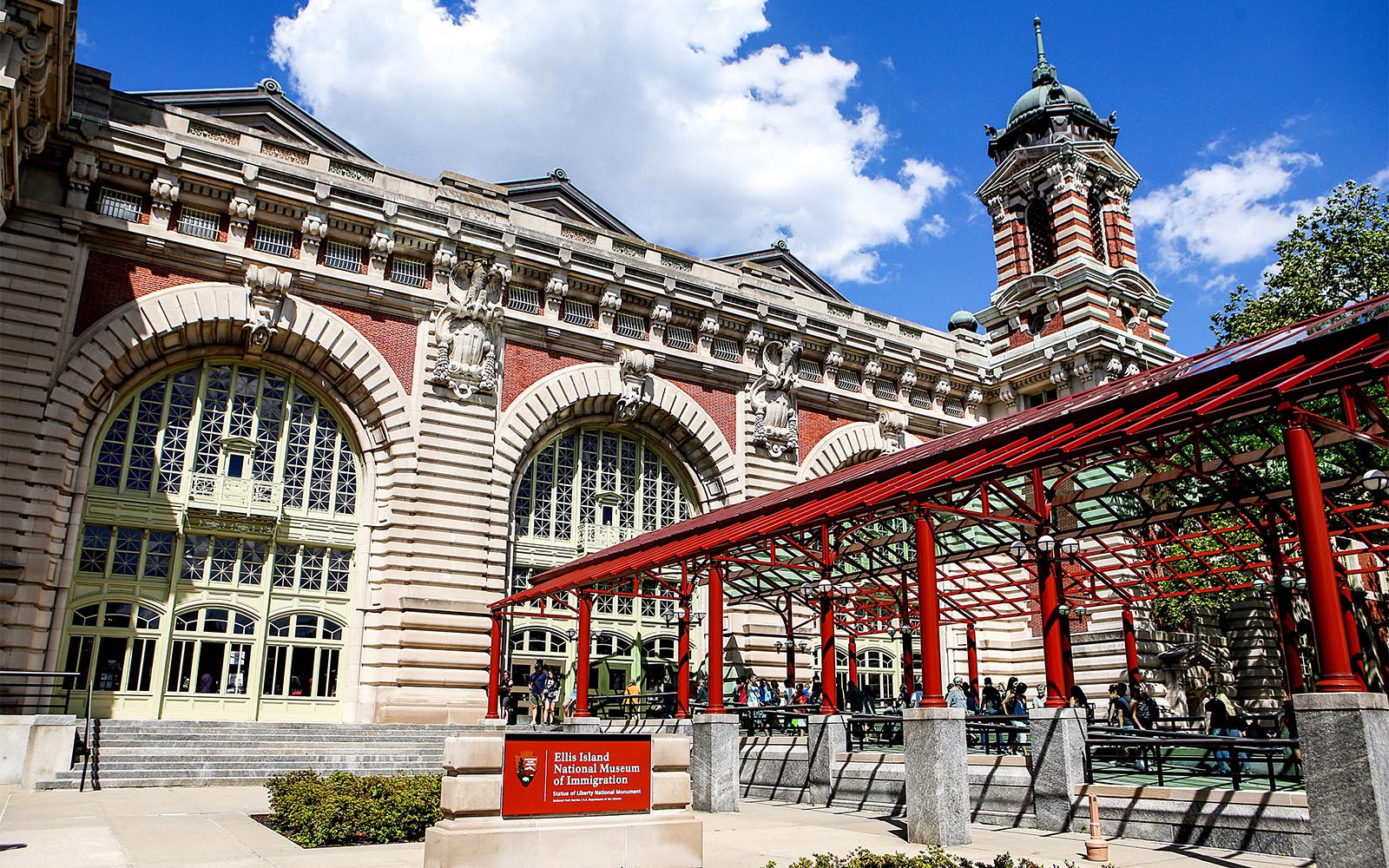 As with the statue, I had walked through the immigration building on Ellis Island many times. Explaining the process of immigration, showcasing the Registration Room and, of course, the Wall of Honor. This time around I decided to visit some of the other exhibits that I don't see on my tour.
My personal favorite showcases some of the keepsakes and belongings that immigrants brought with them from their home country to America. It's fascinating to see the different cultures and individuals represented and to imagine coming so far with so little. I also enjoy the "Silent Voices" exhibit. It's a series of photographs documenting the abandoned years, when Ellis Island was completely empty for almost three decades.
Every day, the Ellis Island Cafe has a special menu item with one or two foods from some of the immigrant cultures represented on the island. Today's selection featured roast beef and sauerkraut… I loved it.
While I could have certainly spent the rest of the day walking around, I decided to limit myself to a couple of hours. Plus, it had been awhile since breakfast and I was getting hungry. So, I stopped at my favorite place to eat — the Ellis Island Cafe. Every day they have a new special menu item with one or two foods from some of the immigrant cultures represented on the island. Today's selection featured roast beef and sauerkraut, so I decided to try it out. No surprise, I loved it.
With my belly full and my feet starting to get tired, I headed over to the ferry line and boarded — on my way back to Manhattan. By the time we unloaded in Battery Park, it was about 3:30 p.m. I was exhausted, so I went straight home. But I couldn't have been happier with my day.
A visit I'll never forget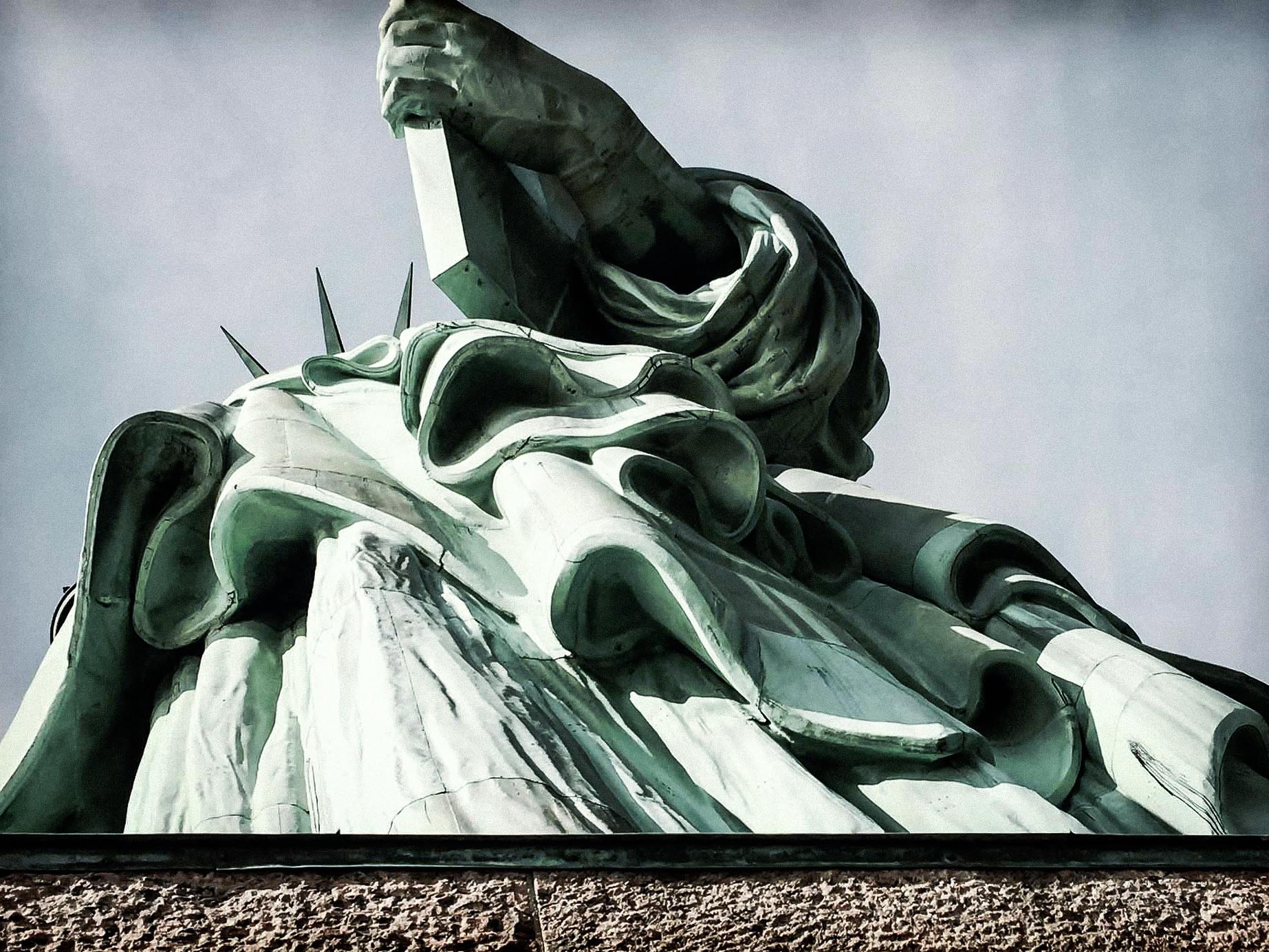 To be honest, it was fun to visit the statue and not have to worry about anyone but myself. But more than once throughout the day, I kept having the urge to share all this information with random people. To talk about the statue's torch and how amazing her pedestal really is.
It reminded me just how much I love being a tour guide. I get to share the city I love and its amazing monuments with people from all over the world. I give them fond memories they can discuss with their loved ones back home. And hopefully, touring Liberty and Ellis islands with me is one of the many reasons they enjoyed their time in the city!